Although Società Sportiva Lazio is based in Rome, Italy, its followers spread to all corners of the globe. It is for this reason that Laziali Worldwide was created. Through online interviews prepared and conducted by The Laziali, supporters of the Italian Serie A football club worldwide will not only be able to share their stories but also be able to connect with other fans of La Prima Squadra della Capitale. Below, The Laziali's complete interview with Stuart Duffy from Scotland.
Background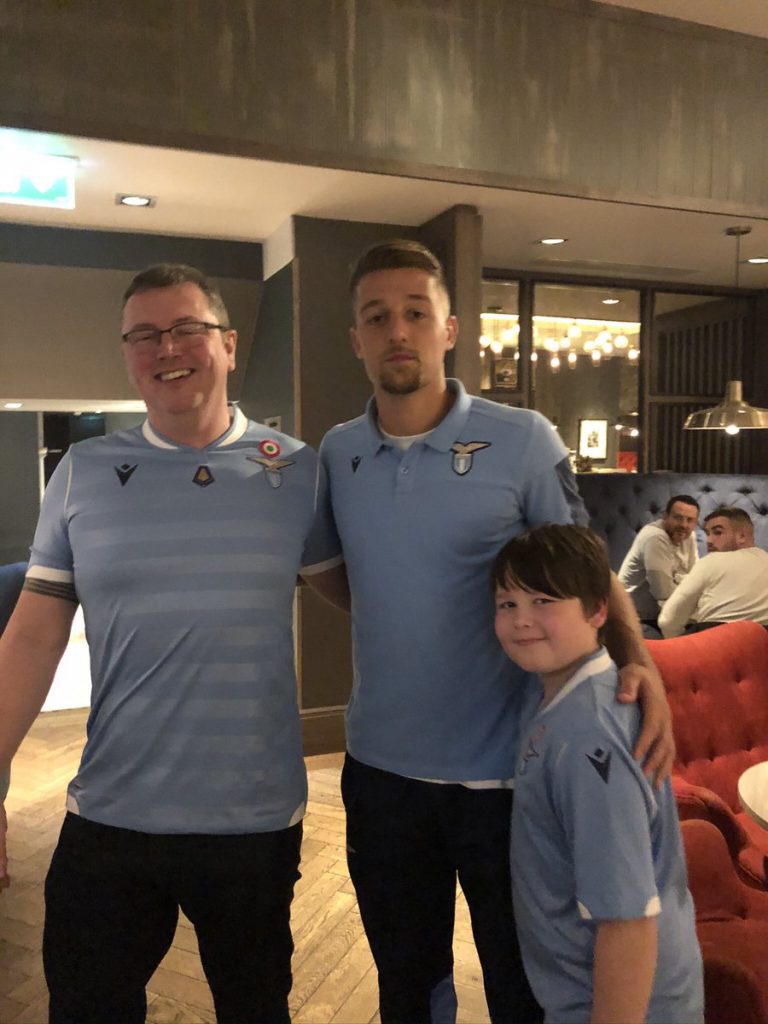 What is your name?
Stuart Duffy.
Which city and country are you from?
Glasgow, Scotland.
How long have you been a Lazio supporter?
Properly, 8 years.
How did you become a Lazio supporter?
I Had a soft spot for Lazio since the Italian football being shown on Channel 4 in the UK in the 1990's, but had never seen them play. I Was on holiday in Rome, in 2007, Lazio happened to be playing Milan… The atmosphere, flares, 'Non Mollare Mai' being sung, just absolutely amazed me. After that it became my dream to go to a derby…finally managed it in 2012, Candreva scoring in a 3-2 win….it was better than I imagined, followed that up with THAT final in 2013 and a few years later got my Season Ticket for the Curva Nord.
Based on your understanding, how would you describe the size of the Lazio fanbase in your location?
Very small but there are some that travel now and again from various Scottish cities, mainly for the derbies and other big games.
Does your locality have a Lazio club where fans can gather to view matches? If so, do you participate? If not, would you be interested in establishing one?
There isn't one, I'm not sure there are enough fans in the area, to be honest.
Favourites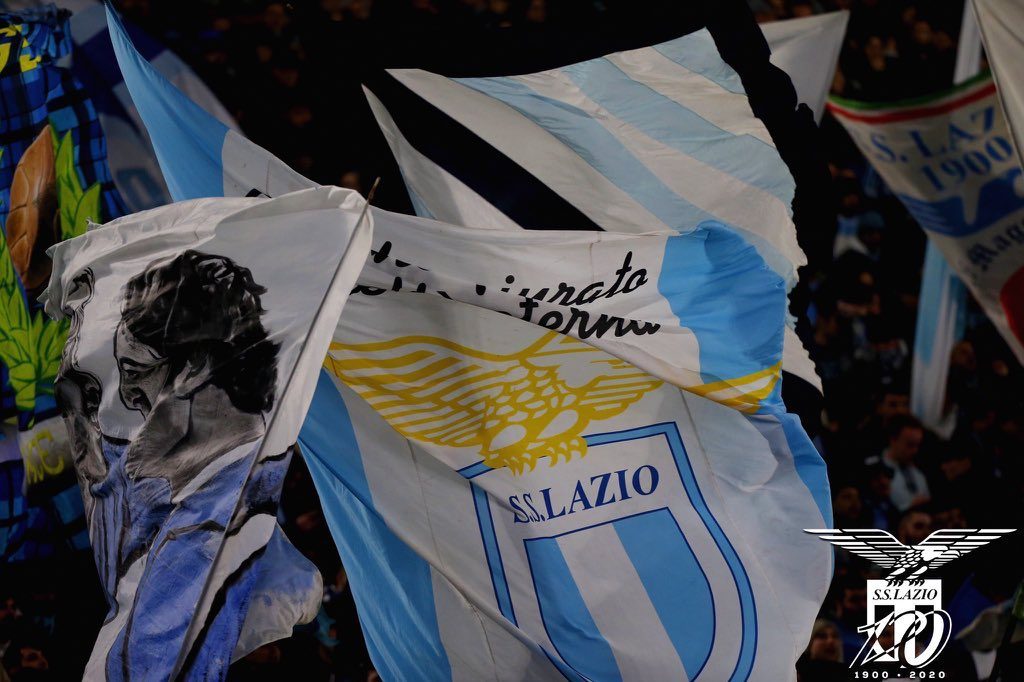 Who is your current favourite Lazio player? Why?
It has to be Ciro Immobile, you just can't love someone who scores that many goals, although I love Sergej Milinkovic-Savic to, and a big soft spot for Marco Parolo as he gave me his shirt.
Who is your all-time favourite Lazio player? Why?
As I've only been emotionally invested in Lazio the last 8 years it would have to be Ciro! Between me and my son we probably have about 15 shirts with his name on them.
Do you have a favourite Lazio memory? If so, what is the memory?
In terms of games I've been to 26th May 2013 is hard to beat, although I loved the semi-final in 2017 to, and I was also in Sardegna when the panther scored in the 97th minute, what a bounce that was!
Do you have a favourite Lazio match? If so, which match and why?
As well as the ones I've already mentioned, the super Coppa 3-2 against Juve was special, the heartache when they scored the penalty only for Jordan Lukaku to do his thing and Alessandro Murgia to slot it away, was despair to ecstasy in a couple of minutes! Kind of sums up what Lazio can put you through!
Do you have a favourite Lazio jersey? If so, which jersey and why?
I have a huge collection of Lazio shirts, over 40 from the 90s on….so many great shirts, think my favourite is the 100th anniversary away shirt, similar style to the 120th anniversary but white, it's beautiful!
Which one of Lazio's 16 trophies is your favourite? Why?
The 2000 scudetto is for sure the most important but given I was there and given it was against Roma the 2013 Coppa win is hard to beat… Made even sweeter as all they've won is a bonsai tree in the last 12 years! 
Opinion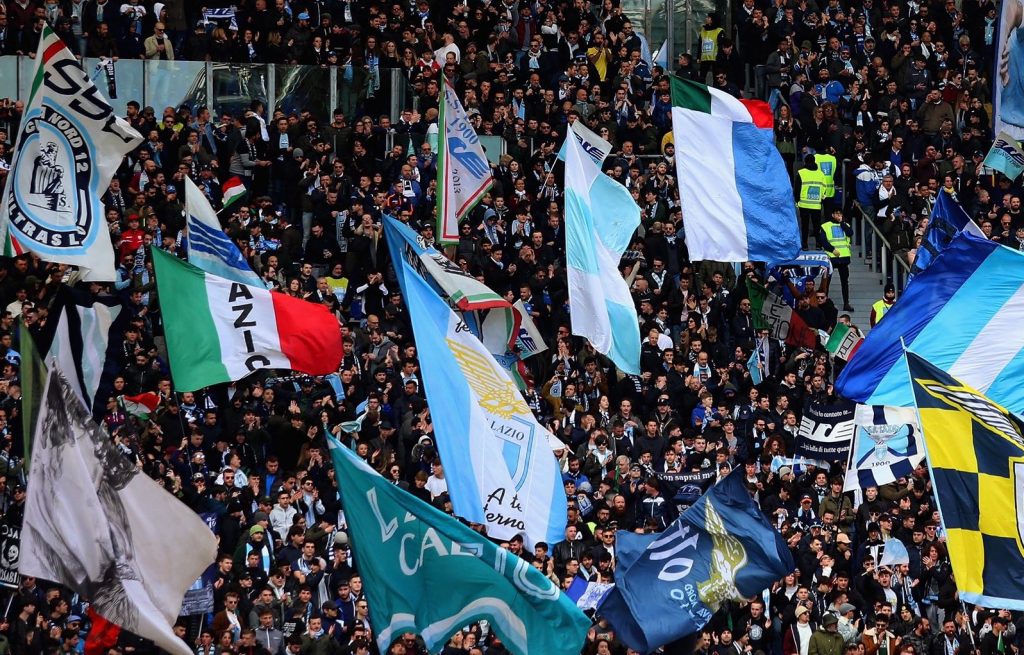 In your opinion, which player has been the 'biggest disappointment' in Lazio's history? Why?
In recent times Nani was pretty disappointing; Alessandro Matri wasn't disappointing, but he was as terrible with us as anyone else – we were desperate for a backup striker but we could have done better than that!
In your opinion, which player has been the best 'surprise signing' in Lazio's history? Why?
I'd say Luis Alberto, couldn't get a game for Liverpool and didn't expect him to do much for us, I got that wrong, he gets double-digit goals and assists each year and is fundamental to how we play.
In your opinion, which player has been the 'best signing' in Lazio's history? Why?
I'm a huge Giuseppe Signori fan but Lazio didn't win anything during his spell with the club, so it may be hard to argue that he's the 'best' signing, so I'd maybe go for Pavel Nedvěd. He was bought cheaply and was fundamental to that great Lazio team of the late 90s that then won the league and 2 European trophies. What an incredible player he was.
Which current Lazio player do you feel is the most valuable to the team? Why?
I think it has to be Ciro! Not only his goals but the way he runs off the ball and stretches the opposition's deference, and helps our counter-attacking style. To be fair though there's been a few key matches he's not started like the 3-0 in the derby or the cup win last year where we did manage without him temporarily.
If you had to choose between one or the other, would you keep Luis Alberto or Sergej Milinkovic-Savic? Why?
In terms of ability I'd choose Sergej all day long, I was at the Inter match in February and he was the best man in the park when he's in the mood he is undoubtedly world-class. The flip side is we would get a lot more money for Sergej which along with Champions league money would really transform the club! I want to keep them both! Hopefully qualifying for the CL this year means that will happen although we seem to be seeing more and more clubs linked with SMS at the moment.
Should Simone Inzaghi leave Lazio, who would you next like to see managing the club next?
To my shame I went through a spell where I thought maybe he wasn't the right man for the job, what was I thinking! The thought of him leaving is a terrible one, I hope it doesn't happen for some time. I'm not sure who should replace him and I'd be sure whoever it was wouldn't be near his standard. There was a time it was being suggested we would replace him with Gennaro Gattuso; what a downgrade that would have been.
Are there any players that you specifically want Lazio to sign? If so, which players and why?
I was really keen on the possibility of Olivier Giroud signing; I was disappointed he's extended his contract with Chelsea as we really need a strong backup striker. I really like Felipe Caicedo but if Ciro's injured, it terrifies me! I think Odsonne Édouard from Celtic would be a better back up to Ciro.
What position do you think that Lazio needs to reinforce the most ahead of the 2020/21 season? Why?
We need a better back up striker, a quality left-back (I was pleased when we were linked with Diego Laxalt a few years back; I'd go back in for him) and probably another centre back… Francesco Acerbi is superb, but I'm not sure about Luiz Felipe sometimes defensively. Stefan Radu is Laziali through and through but he's not getting any younger. Denis Vavro hasn't shown he's capable of playing at this level, and I really like Bastos, but he's so inconsistent; he can dominate Cristiano Ronaldo for 90 minutes, and next match be terrible.
Final Words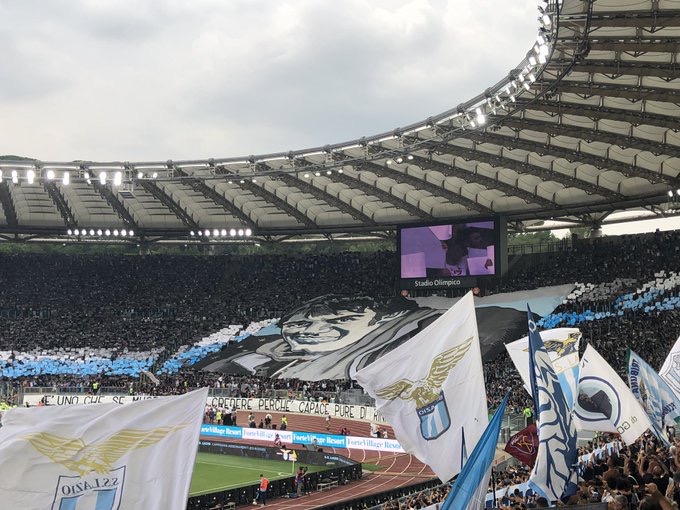 Is there anything else that you would like to add regarding your experience with Lazio?
Supporting Lazio has given me many great moments, more highs than lows on the pitch. More importantly though I've met so many people because of them, so many Laziali whether it's online, at Ponte Milvio, at the Stadio Olimpico or in Rome city centre. I have Lazio tattoos and I'd say hundreds of Lazio, and Roma supporters for that matter, strike up conversations with me when they see them, when I'm in Rome, and I've loved meeting so many great people and talking Lazio! I've had my Curva Nord season ticket for 4 years, I still get the buzz every time I go up the stairway and enter the Curva before every game, I feel home, and the Curva in full voice is such a truly special sight there is nowhere I'd rather be! I have such passion for Lazio and the city of Rome itself it's probably not normal given I'm from Scotland, but emotions aren't logical! I long to be back there when things return to normal. Forza Lazio Sempre!