Lazio's season finally resumed after a three month lay off and they continued on their path in hopes of winning a Scudetto. The last time the Biancocelesti successfully accomplished this feature was back in 1999/00. However, Lazio's chances took a big blow Wednesday evening as they lost 3-2 against Atalanta. After taking an early two-goal lead, the Biancocelesti were unable to maintain the lead. Atalanta continued to impress this season as no lead is deemed safe against La Dea; the Bergamese side has shown great strength in their matches this season and ended up winning 3-2. Below are the three key takeaways from the match.
Lazio's Unbeaten Streak Ends At 21 Games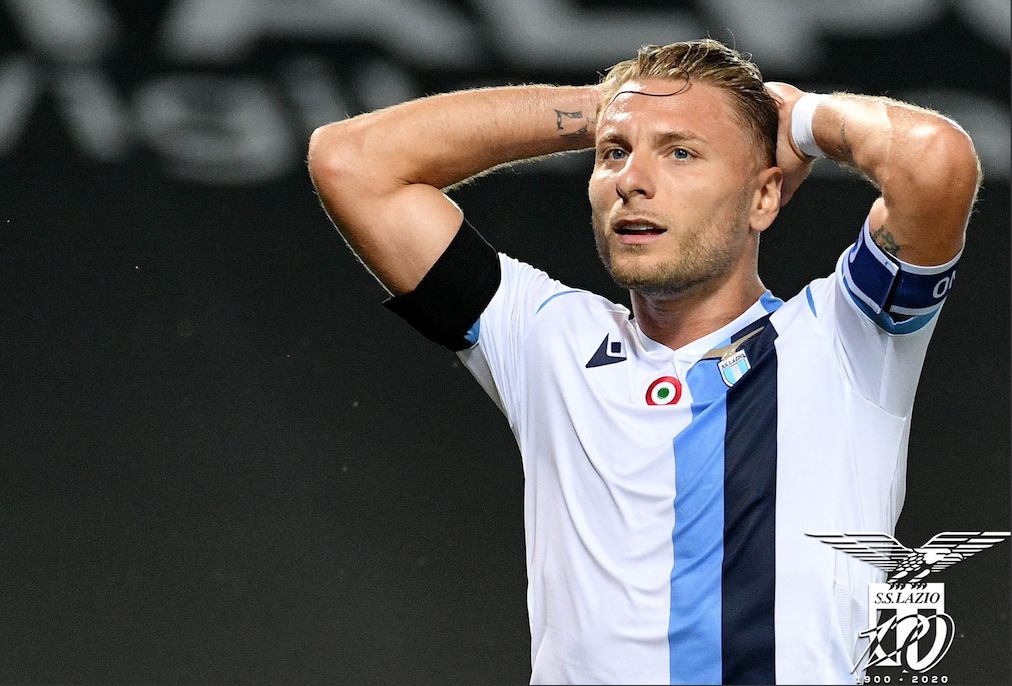 There is a common phrase in life, 'all good things must come to an end' and that is precisely what happened to Lazio in their match against Atalanta. Lazio's two quick goals in succession were not enough to help defeat Atalanta. The Biancocelesti had a great start to the match as they looked energetic and poised. They caught La Dea on the counterattack on numerous occasions with Ciro Immobile coming close to scoring on two plays.
When scoring chances are not converted against Atalanta, it's a matter of time before they capitalize against their opponent. That was the case with Lazio, as they scored three straight goals to overcome their early deficit. Atalanta was relentless in the final third as they held a greater advantage in possession (61% vs 39%), created more chances and finished their set-pieces.
Lazio's inability to cover set pieces or crosses in the final third contributed to their loss. Manuel Lazzari and Felipe Caicedo each failed to pick up their man which led to goals. On Atalanta's third goal that came off a corner kick, Jose Luis Palomino positioned himself well in front of Caicedo. The defender made a good run in the box and headed the ball towards the back of the goal showing great awareness and intuition.
The win put an end to Lazio's run of 21 straight games without a loss; the streak has been the main reason that the Biancocelesti are closer than ever to securing a UEFA Champions League position for next season.
Sergej Milinokovic-Savic Is Too Much To Handle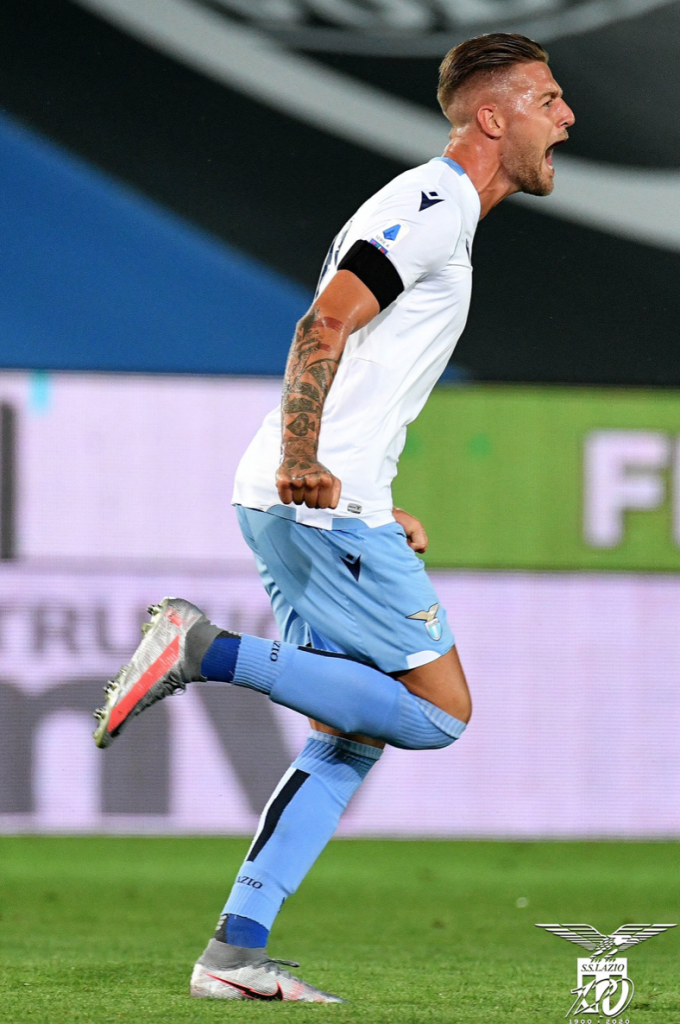 At the beginning of June, there were fears that Sergej Milinkovic-Savic was going to miss time with Lazio due to poor fitness and a knee problem. This was a cause of concern for Lazio as he's been one of their most vital players this season.  The Serbian was deemed fit to play and put forth a superb performance against Atalanta.
The midfielder finished with the second most touches with 67 and converted his lone shot on goal. On Lazio's second goal in the game, Milinkovic-Savic received a pass from Luis Alberto from just outside the box. With ample amount of time to play the ball, the midfielder delivered a slick shot towards goal which took a turn of direction and went into the bottom left side. Pierluigi Golini was out of reach to make the save while Milinkovic-Savic once again showed his ability to score from long distance.
The Serbian made his presence known throughout the game with his physicality and willingness to win the ball inside the penalty area. The midfielder won four aerial duels, fouled twice, made three clearances and two interceptions. He showed great positioning which created separation from the defenders and allowed him to have space to work with.
Aside from being effective inside the box, he also set up his teammates with his long passes and through balls. He delivered four accurate long balls which nearly set up Lazio's third goal in the match. The midfielder showed great vision to send a long pass to Lazzari who was running down the right flank. The wing-back received the pass and then sent the ball to Immobile, whose shot went just wide of the post.
Had Milinkovic-Savic missed any time in the restart of the league, this game could have gone far out of reach. More importantly, their stretch of games could have been much more difficult, but his presence will alleviate this.
Lazio's Lack Of Depth Signals Concerns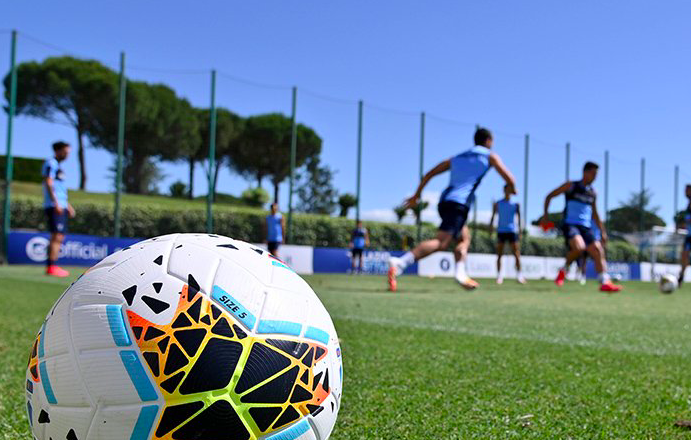 It was not the start that Inzaghi had hoped for. Fitness was the main concern heading into this match as clubs had just under a month to train before the season resumed.  In the second half, Joaquin Correa, Danilo Cataldi and Stefan Radu were forced to leave the match with injuries. Additionally, Lucas Leiva, Senad Lulic, Luiz Felipe and Adam Marusic each missed the match with injuries. Alberto left the game late in the match as he was unable to continue due to fatigue.
Before the season paused, the Biancocelesti were fortunate to avoid any setbacks. Luis Alberto, Ciro Immobile and Sergej Milinkovic-Savic were some players who have been able to stay healthy and are replicating their 2017/18 season. The issues have now compounded quickly for Inzaghi and forced the manager to put in players who have not seen much playing time.
Andre Anderson, Bastos and Jordan Lukaku all came off the bench and have played a total of 574 minutes this season. Marco Parolo and Caicedo were also brought off the bench with each player making little impact in the match.
With so many injuries happening very quickly, it has limited Inzaghi's options and raises concerns moving forward. He will need to rely on players who he didn't expect months back. With little depth in the squad, the Italian will have the difficulty of fielding a competitive squad if players don't come back soon.
Throughout the season, Inzaghi has used the same players which have given him the best chance to win matches and compete for the Scudetto. The Italian will not be forced to change his tactics as the club has picked up more injuries than they would have wished for in a quick span.