Franck Ribéry's thrilling solo effort to open the scoring for Fiorentina wasn't enough to secure the win for the Viola. Ciro Immobile and Luis Alberto each scored for Lazio late in the second half to secure the comeback and win 2-1. This victory keeps Lazio within four points of Juventus for the first place position in Serie A. Below are the three key takeaways from the match.
Winning Matches Late Is the New Norm for Lazio
Lazio continues to rewrite the script this season with another emphatic win. It was a must-win match for the Biancocelesti as they try to keep pace with Juventus and remained four points back for the first place. Lazio's approach for nearly three-quarters of the match lacked any quality. Manuel Lazzari and Luis Alberto each combined for 13 crosses into the box but were unable to finish in the final third as they showed poor intuition and weren't aggressive.
When Lazio had their opportunity to score, they were was not clinical or decisive enough to find the back of the goal. On two separate occasions, Felipe Caicedo had a clear chance to score with a header but failed to hit the target. With Fiorentina's defensive line positioned deep towards their goal, the Viola made it difficult as they limited Lazio's space and minimized their chances.
Late into the match, Lazio were awarded a questionable penalty kick that Immobile converted in the 67th minute. Alberto followed up with another goal in the 81st minute. The club has been derailed by injuries but it hasn't stopped the club from winning matches.
"It's a victory earned with character and hunger. We have a limited squad at the moment with several injuries and I have to say thank you to [Joaquin] Correa, [Stefan] Radu and [Adam] Marusic because they wouldn't have been played today even as substitutes if it wasn't an emergency," Inzaghi said.
It has been a routine to win matches late into the season for Lazio. Brescia, Cagliari, AC Milan, Juventus, Napoli and Fiorentina (once again) are some teams who have witnessed this outcome. The Biancocelesti continue to show the ability to find ways to win no matter what it will take.
Jony Is Not the Solution for the Left Flank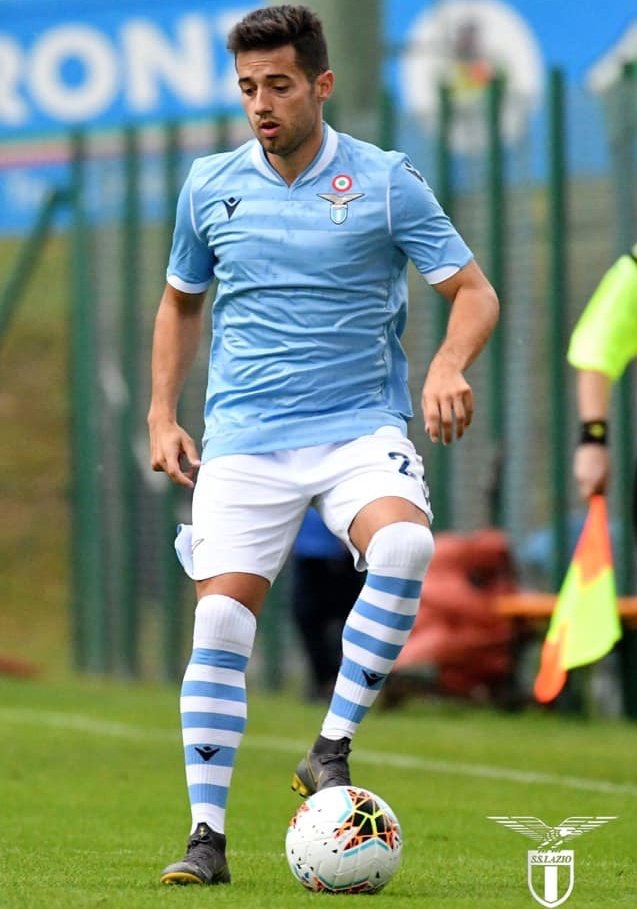 In the past nine seasons, Senad Lulic has been a serviceable player for Lazio at left-wing back. He has shown to be a capable starter that has scores key goals, plays good defense and provides stability. This season, the Bosnian has struggled to stay fit as he's currently sidelined with a left ankle injury. Jony was acquired in the transfer market this past summer from La Liga side, Malaga, in hopes of being a capable replacement for the ageing wing-back.
Jony has featured in 25 games in all competitions for Lazio this season. The winger has struggled to transition as a wing-back and has proven he is not the solution to replace Lulic for the foreseeable future. The Spaniard has been hesitant in his decision making in the final third and has forced shots into lanes that are heavily defended. He lacks pace and stamina and this has hindered his ability to track back to help the defense. His positioning is not the best as he's never in the right place and has a poor read for the game.
He has struggled to fit into Inzaghi's game plans this season and his latest performance against Fiorentina was another testament to this. He lost control of the ball twice and turned it over near midfield at the beginning of the second half. This nearly resulted in the Viola's second goal. While Inzaghi's options are very slim at the moment, it seems likely that Jony will not be part of Inzaghi's plans next season.
Franck Ribéry Shows That He Still Has It
Ribéry's season debut with Fiorentina has been good and bad. The forward scored twice in his first six games with the club and was finding his rhythm. Ribéry has given the Viola versatility as he's been able to play as a winger or striker upfront this season. He's been a reliable option where he has featured as a starter or substitute. Ribéry brought his demeanour from Bayern Munich to Fiorentina where he has displayed excellent dribbling skills, good control of the ball and a dominant shot with his right foot.
The past seven months have been tough for the 37-year-old Frenchman, who has missed time due to a fractured ankle. This past week, Ribéry returned to the lineup as he fully recovered from his injury and was deemed fit to play. He displayed a brilliant goal for the Viola in the first half-hour mark of the match. Ribéry beat out three Lazio players with a beautiful display of dribbling before finding the back of the goal. He showed great movement, concentration and awareness in the box. The forward showed that age is just a number and that he still has it.
"Ribéry is an extraordinary player, but also a lovely guy and a fine professional. He scored this splendid goal, but we should've given him the ball more often and been more determined in the final third," Beppe Iachini told DAZN.