Although Società Sportiva Lazio is based in Rome, Italy, its followers spread to all corners of the globe. It is for this reason that Laziali Worldwide was created. Through online interviews prepared and conducted by The Laziali, supporters of the Italian Serie A football club worldwide will not only be able to share their stories but also be able to connect with other fans of La Prima Squadra della Capitale. Below, The Laziali's complete interview with Noel Lui from Hong Kong.
Background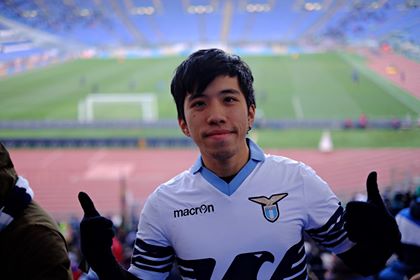 What is your name?
My name is Noel.
Which city and country are you from?
I am from Hong Kong.
How long have you been a Lazio supporter?
Since 2000, that fantastic year. I was 12 years old.
How did you become a Lazio supporter?
One day when I was reading the newspaper, I spotted a photograph of a very charming young football player, and from there, it inspired me to find out more about him and hence I  started to follow his club – S.S. Lazio. And that man I'm talking about is none other than our current head coach, Simone Inzaghi, my first football idol.
Based on your understanding, how would you describe the size of the Lazio fanbase in your location?
We got a Lazio Hong Kong group on Facebook; and we also communicate daily in our WhatsApp group comprising of local Laziali. There are currently about 20 active members.
Does your locality have a Lazio club where fans can gather to view matches? If so, do you participate? If not, would you be interested in establishing one?
We gather to watch the Lazio matches together sometimes. So far, we did it about 7-8 times and on some occasions, we would just simply meet up for dinner and chat about La Lazio. Besides that, we also have a football team and we have participated in local football competitions against other football fan clubs.
Favorites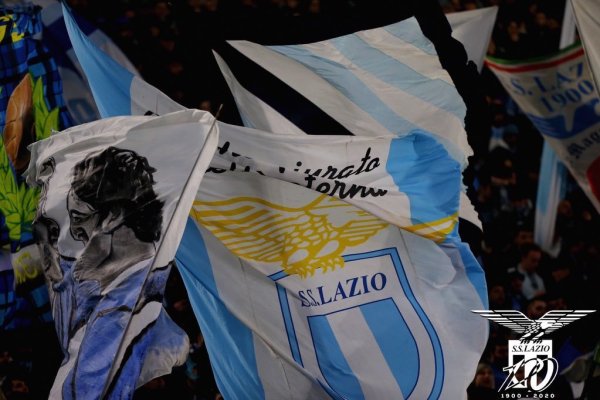 Who is your current favourite Lazio player? Why?
I like all the Lazio players, but if I really need to pick one, I say Danilo Cataldi. He is from our youth team and he is always fired up with passion. I sincerely hope that he can be our future leader.
Who is your all-time favourite Lazio player? Why?
Simone Inzaghi, without him, I wouldn't have started to follow this great team in S.S. Lazio. He is not the best of players, but I love his passion. Furthermore, he is really handsome. LOL!
Do you have a favourite Lazio memory? If so, what is the memory?
When I was in Italy for my honeymoon, I went to the Stadio Olimpico. It was my dream since I was young, and I was really excited. I stood in the Curva Nord with my wife and it was just an unforgettable moment.
Another favourite memory of mine is in 2015 when I flew to Shanghai for the Supercoppa Italiana. I got to meet both Marco Parolo and Senad Lulic in person back in their Hotel.
Do you have a favourite Lazio match? If so, which match and why?
I like all our wins against Roma, it makes me feel hyper the entire week.
Do you have a favourite Lazio jersey? If so, which jersey and why?
For the old maglia, I like the one of the 1994 season, designed by Umbro. The pattern is perfect, and Gazza was the symbol and icon for us during that era.
For the recent ones, I like the jersey of 2015. It is our 115th-anniversary kit and although it had no sponsor on, it is still a classic and a gorgeous piece of shirt.
Which one of Lazio's 16 trophies is your favourite? Why?
Without a doubt, the Scudetto of 2000. Every one of us, Laziali, wants to relive the dream someday.
Opinion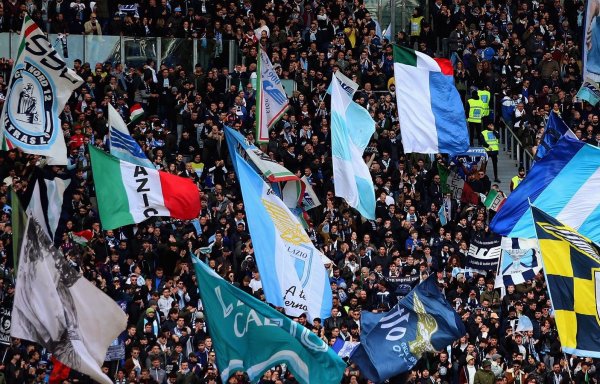 In your opinion, which player has been the 'biggest disappointment' in Lazio's history? Why?
I think no one would disagree with my answer – Gaizka Mendieta. He should have given a better performance, but that is football, that transfer pushed us to the edge of bankruptcy.
In your opinion, which player has been the best 'surprise signing' in Lazio's history? Why?
Miroslav Klose, as he is the World Cup all-time-top-scorer, and he is World class!
In your opinion, which player has been the 'best signing' in Lazio's history? Why?
Too many, Tare's masterclass got us many magical signings, take recently, Ciro Immobile. Ciro had 'bad records' for the previous teams outside Italy and La Lazio gave him a new lease of life with a signing of just 8-9 million euros. He is that missing link in our team; that 30-goal-a-season goal poacher we were missing!
Which current Lazio player do you feel is the most valuable to the team? Why?
SMS, as he is young with great talent and physique. He is always the target for giant-clubs in every transfer window.
If you had to choose between one or the other, would you keep Luis Alberto or Sergej Milinkovic-Savic? Why?
I leave this to Simone.
Should Simone Inzaghi leave Lazio, who would you next like to see managing the club next?
Of course not, he is my idol and can never be replaced. He's that great guy who always maintains that fantastic team atmosphere. I leave it to Lotito.
Are there any players that you specifically want Lazio to sign? If so, which players and why?
I leave it to Igli Tare.
What position do you think that Lazio needs to reinforce the most ahead of the 2020/21 season? Why?
If we can play in the Champions League next year (hopefully), then there are many positions we need to strengthen. The left wingback is a disaster and we need to find someone to replace Lulic, and not to solely depend on Jony and Lukaku. Also, we need an extra central defender, as Radu can't play the whole game and Bastos is not the perfect choice. If Kumbulla joins us, that will be good. I also think we need an additional striker If Ciro injured himself. We need a goalscorer; having to depend on just Caicedo and Correa is not enough.
Final Words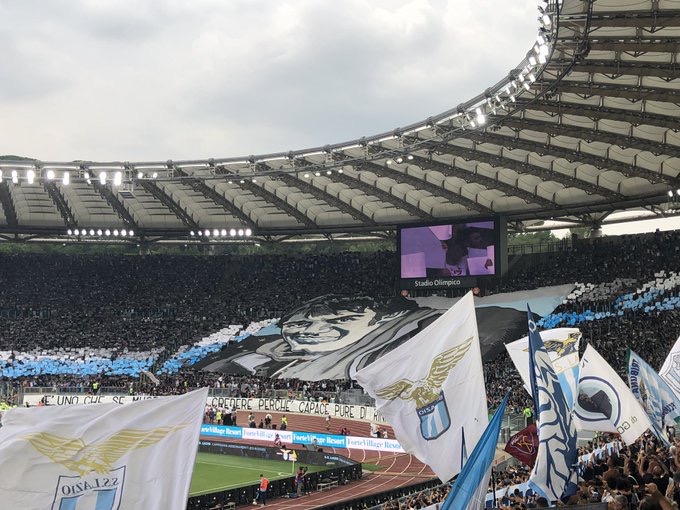 Is there anything else that you would like to add regarding your experience with Lazio?
Lazio is my religion, and it is part of my life. I hope that my two daughters can grow up to be Lazio fans like me so we can watch the matches and support the team together and forever. Forza Lazio!