According to Catalan daily sports newspaper Sport, Lazio – in addition to Napoli, Roma, and Torino – have enquired about the availability of FC Barcelona and France international defender Samuel Umtiti.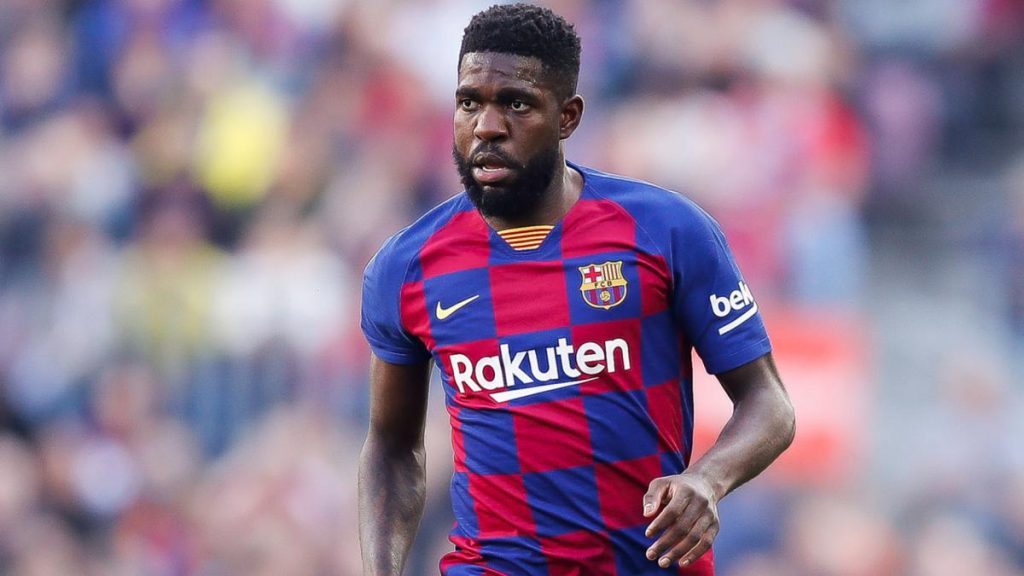 Currently 26-years-old, Umtiti spent the majority of his youth career in his country of birth with Olympique Lyon, until he was purchased by the Blaugrana in the summer of 2016 (for €25 million). While he was a bright talent that lived up to expectations, he had one flaw that continues to plague him to this day: injury accumulation.
Since joining Barcelona, the central defender has missed 62 matches; 8 matches in 2016/17, 12 matches in 2017/18, 28 matches in 2018/19, and 14 matches in 2019/20 (and counting). As a result, the club is said to be willing to allow him to leave this summer, whether it be on loan (to acquire more continuity) or a permanent sale.
As Lazio looks more and more likely to secure a UEFA Champions League spot for next season, the need for signing experienced reinforcements becomes more of a necessity. In addition to signing another striker, the club is said to be looking at securing another central defender, especially given the probable departure of Bastos; they have deemed Umtiti a viable option.
While the Biancocelesti would like to sign the defender on loan, the problem is related to his current salary, as he makes over €4 million per season. Therefore, unless Barcelona pays a portion, or the defender takes a pay cut, this deal is unlikely to occur.