Lazio travelled to the Allianz Stadium to take on Juventus in what was meant to be a title-deciding fixture. This tactical analysis looks at Juventus' impressive pressing, Lazio's average playing positions, and a look forward to a winnable game against Cagliari.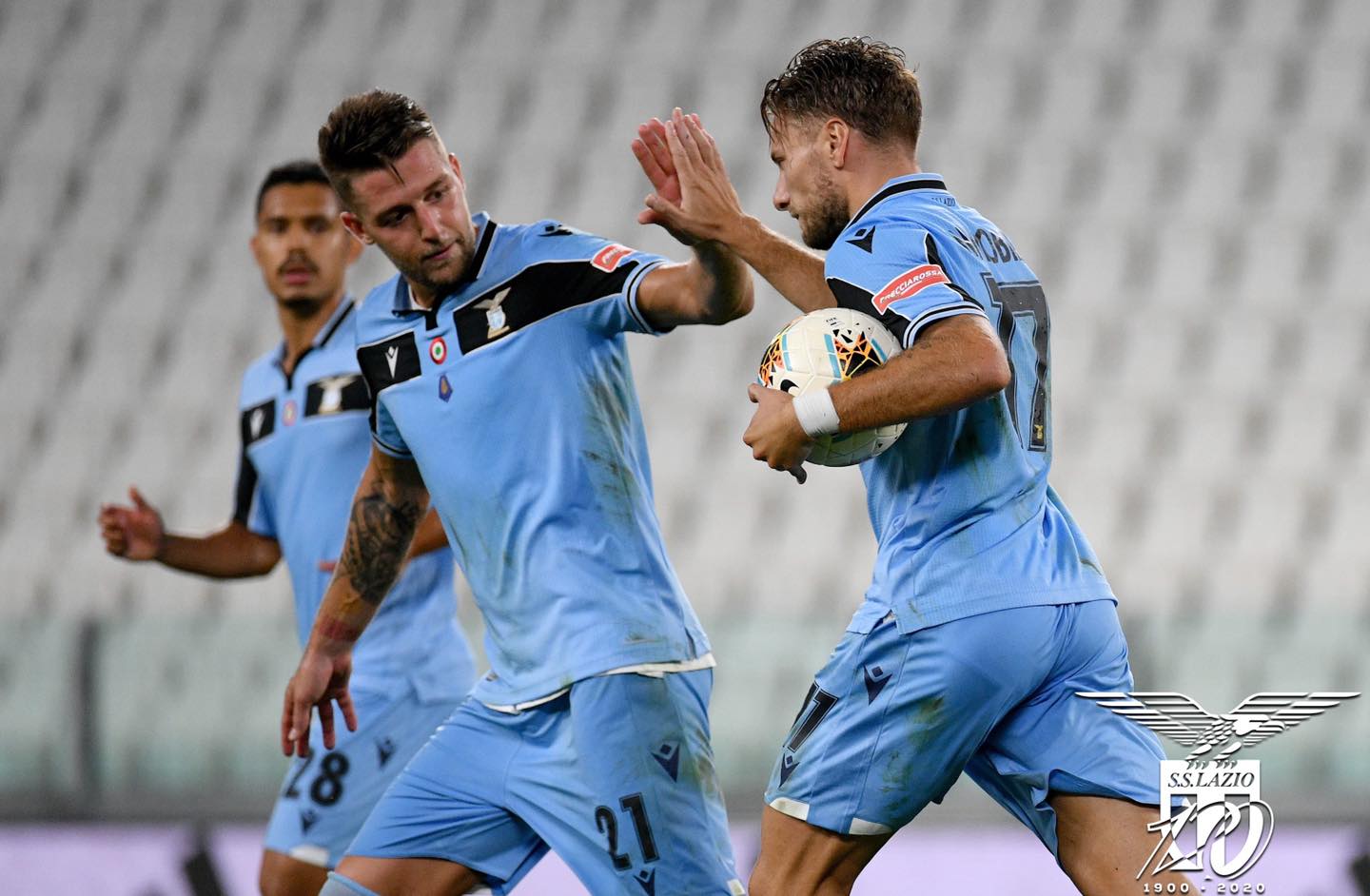 Juventus' Press
Juventus' pressing was impressive from the start. Their front three worked together to put pressure on our defenders, often forcing mistakes. Luiz Felipe was in the middle of the back three for this game. It was his role to pick up the ball from Thomas Strakosha and look for options. This usually meant he played it left to Francesco Acerbi or right to Bastos. As soon as that ball is played, there is a Juventus player pressing. As you can see below, Douglas Costa has started to move forward and press Acerbi. Cuadrado also starts to move up to stop a pass to Djavan Anderson. The three-man Juventus midfield (four when the right-back or left-back joined the press) also stopped balls between the lines to Lazio's midfield. This often resulted in Lazio playing long balls to Sergej Milinkovic-Savic, Ciro Immobile or Felipe Caicedo.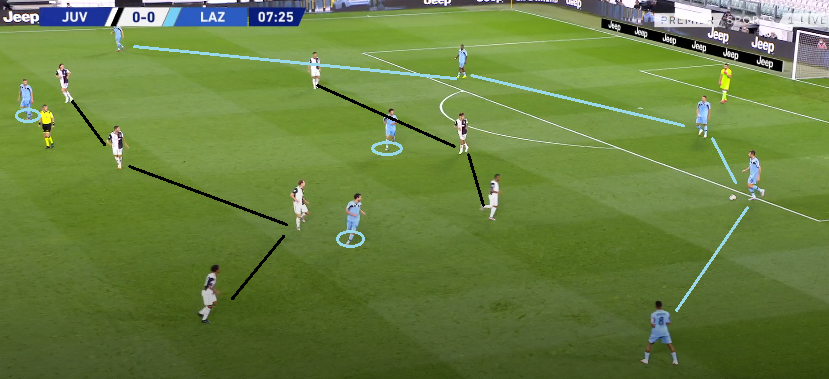 The mistake leading to the second goal came from Paulo Dybala and Cristiano Ronaldo pressing Luiz Felipe. The ball starts off with Lazio in an attacking phase, with options limited the ball is played further and further back until it reaches Luiz Felipe who takes too long and is dispossessed by Dybala. You can see from the image below how well Juventus are stopping Lazio attacks. Immobile, Milinkovic-Savic and Felipe Caicedo are being marked. Lazio's midfielders are also being negated well by Juventus' tight three-man midfield. This is where Lazio missed Luis Alberto, a player that could have created something from nothing.

The image below again shows how easy it was for Juventus to press Lazio out of the game. Lazio's midfield really struggled to play with the volume of Juventus players in and around them. When lesser teams play Lazio and sit back, the middle centre back can often run the ball up to the halfway line, launching an attack. With teams like Juventus and Atalanta, they can't do that. This has caused problems in the past and will continue to unless Simone Inzaghi can come up with a way to break the press. However, you have to take into consideration the many injuries in the Lazio squad. Therefore, it is not the time to be harsh on the players for struggling against a top team like Juventus.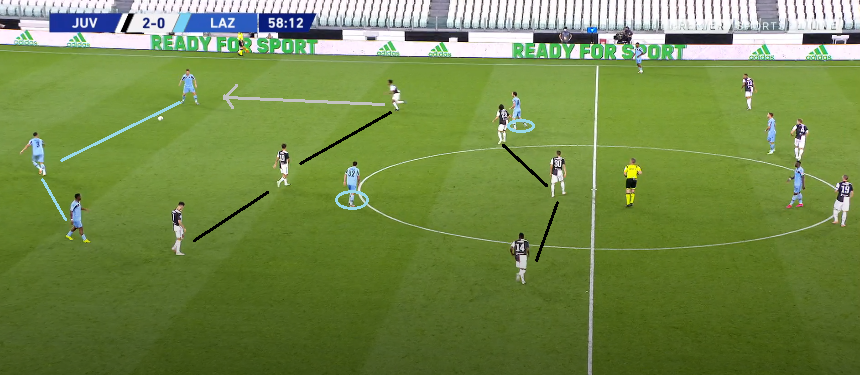 Lazio Playing Positions
Below are the Lazio player's average playing positions. From this, one can see that the ball often started on the left with Marco Parolo coming shortly to try and launch an attack. On the right, Milinkovic-Savic pushed higher to receive long balls and to try and play Manuel Lazzari through. This led to predictable attacks, making it easy for Juventus to steal the ball and counter. Without a playmaker in the midfield three, Lazio really struggles to create chances for the two strikers. Lazzari did get in behind often though, but it just never quite came off for Lazio in this game. The goal coming from a major error from Leonardo Bonucci and sheer determination from Immobile.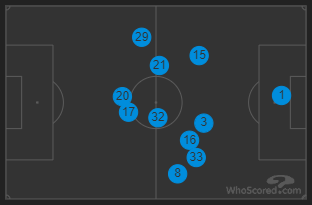 A Look Ahead
Despite the result, the squad was mentally a lot better than previous games. They gave it everything to try and get something out of the game despite being far from fully fit. The penalty was incredibly unlucky and the mistake was out of character from Luiz Felipe. Thomas Strakosha also found some form making five saves in the match.
The squad now has to focus on getting the two points needed to make it impossible to miss out on the top four. This would mean Champions League group stage qualification for the first time in 13 years unless Napoli wins the Champions League and Roma win the Europa League, which would be catastrophic.
The fixture list is unforgiving as Lazio faces Cagliari at home in Matchday 35. Cagliari are without a win in six games, only scoring eight goals since the restart, four of which came in the same game. They play a 3-5-2 system which will undoubtedly match Lazio's.
In their last game, they sat back allowing Sassuolo to attack them, somehow coming away with a draw thanks to a goal from João Pedro. This should allow Lazio time to build up attacks and create opportunities.