Jerry Mancini of The Laziali, World Football Index and the Calcio Connection Podcast spoke with Shawn McIntosh about all things Lazio. Shawn runs the Las Vegas Laziali supporters group and he is also the Director of Ticket Sales and Service for the Las Vegas Aces.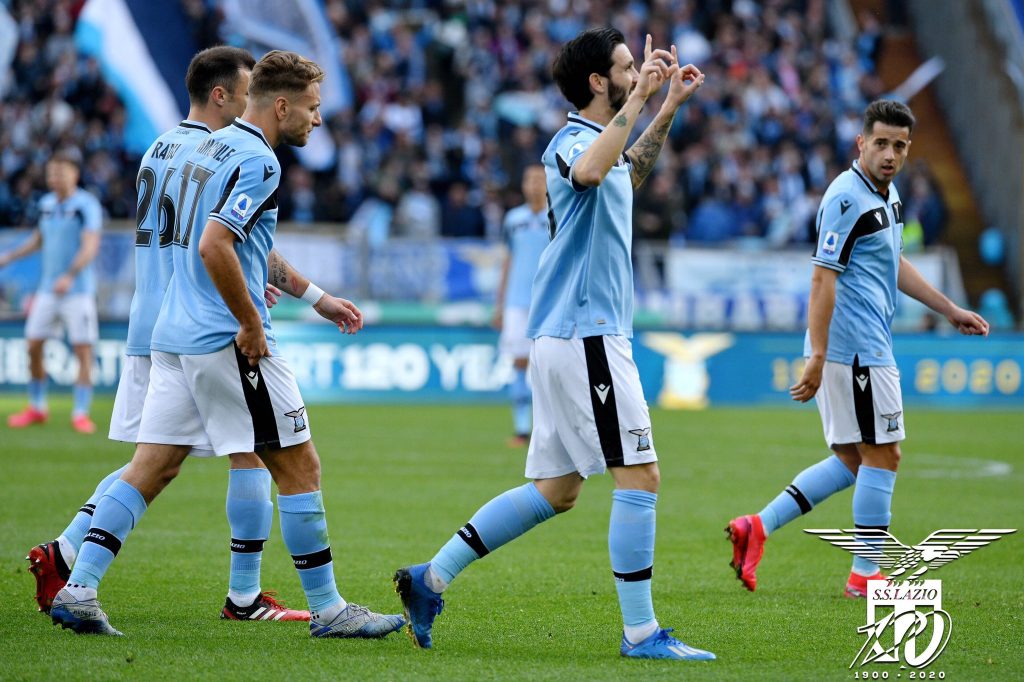 Luis Alberto has been one of the most important players for Lazio in the past three/four seasons. The midfielder recently revealed on Instagram that he and the club are negotiating his new contract (which is said to be until 2025). How important is it that Lazio extends Alberto's contract and what does this mean for the club moving forward?
It's critical in a couple of areas.

First is our identity and maintaining this cohesiveness that I think has been our greatest strength. A lot of times it's the transfers that you don't make that make you successful. I think that's been the case with Lazio.

Maintaining our star players and this is where we will need to give [Claudio] Lotito tremendous credit. This goes to show our ambition where we are going to be a club that continues to fight for not only Champions League but hopefully Scudetto's.

This is a significant signing. Maintaining the likes of Ciro [Immobile], Luis Alberto and [Sergej] Milinkovic-Savic, it helps strengthen our identity as a club that other players now see as a destination versus just a stepping stone.
Ciro Immobile currently leads the league in scoring with 30 goals and has been instrumental in the Lazio's success this season. What has made Immobile successful under Simone Inzaghi compared to his poor spells before at German Bundesliga side Borussia Dortmund and Spanish La Liga side Sevilla?
I credit both of these soon-to-be-mentioned reasons to Simone Inzaghi. First, it's the tactics that Lazio plays in, which put Ciro in a position to be successful. Second, it's the opportunity.

If you go back to [Borussia] Dortmund and Sevilla, Ciro was on a pretty short leash. I want to say at his time with Sevilla he played like 15 matches. The investment levels that both of those clubs made in him that just wasn't enough.

Going into a foreign country, having to learn a new system, a new language, and being alone it takes time to adjust. We say it all the time how players coming into Serie A, its absolutely foolish to judge a player by his first season. We even saw it with a player like [Matthijs] de Ligt who has struggled in his first season, but it would be absolutely foolish to write him off.

I don't believe that Ciro got the opportunity at both of those clubs. [With Lazio], here Inzaghi has shown that faith in Ciro, and has put him in a position to succeed with the style of play.

Ciro as we know loves to play in the shooting lanes, he's playing off the shoulder of defenders, and he's part of the build-up. [Ciro] and Simone are a match made in heaven.
What would it take for Claudio Lotito to sell Sergej Milinkovic-Savic?
I think in this market it's going to be anything north of €100 million. I just believe that first and foremost, Sergej [Milinkovic-Savic] wants to stay. I think the desire of the player is going to be important and I know of a lot of the time we forget about that element.

Sergej has been apart of this project for five years now. He has put a lot of sweat, blood, and tears that's gone into this battle to qualify for Champions League. I think part of him wants to see it through and get a taste for Champions League football.

Secondly, I just don't know if an offer is going to come in but if we see anything north of €100 million, I think Lotito is going to have to take it and hope that he reinvests it. Knowing the type of revenue that is potentially going to be lost, if someone comes in with a €100 million, he has to take it."
Simone Inzaghi has done a great job since taking the reins as manager of Lazio. The Italian has won trophies and has been a vital part of the development of players such as Immobile, Alberto, Savic and Acerbi. Do you see Inzaghi staying long term or will he leave in the near future?
I do see him staying here long term.

First of all, he's already been with the club long term – 20 some odd years. This is a different [Claudio] Lotito, [who] continues to show faith in Simone Inzaghi and been given opportunities. I think we now see the level of investments being made in retaining the top players.

Inzaghi is getting exactly what he wants and now if we can translate that on some new transfers, I don't see any reason for Inzaghi to leave. There's a comfortability, there is more work to be done, and where else is he going to go?
Lucas Leiva arrived over from Liverpool with the task of replacing Lucas Biglia who at the current time left Lazio to join AC Milan. How would you rate Leiva's time with Lazio and what are your thoughts on the midfielder?
[Lucas] Leiva has been a game-changer for this club. He's brought this sense of cohesiveness and leadership.

I really equate the way that he came in and filled [Lucas] Biglia's shoes. It was a very similar situation to what we've seen with [Francesco] Acerbi filling in for [Stefan] de Vrij. de Vrij and Biglia are two strong players but Acerbi and Leiva have been better.

It's not necessarily that they've been better because of their play which has been strong. It's just that they both bring this leadership. Acerbi and Leiva just have brought Lazio to this level where we don't see these blackouts that would happen so frequently with Lazio.

We see a team that is so much calmer under pressure and that comes with Leiva's experience. The man has played in big significant matches in Champions League with Liverpool. We've seen him bring that experience which has elevated everyone else.