Lazio played Cagliari at the Stadio Olimpico in Matchday 35 of the 2019/20 Serie A and defeated them 2-1 to guarantee a top-four spot in the league, in addition to a place in the 2020/21 edition of the UEFA Champions League. This tactical analysis looks at Ciro Immobile returning back to form, the average playing positions, and a look forward to the Biancocelesti's next fixture vs Hellas Verona.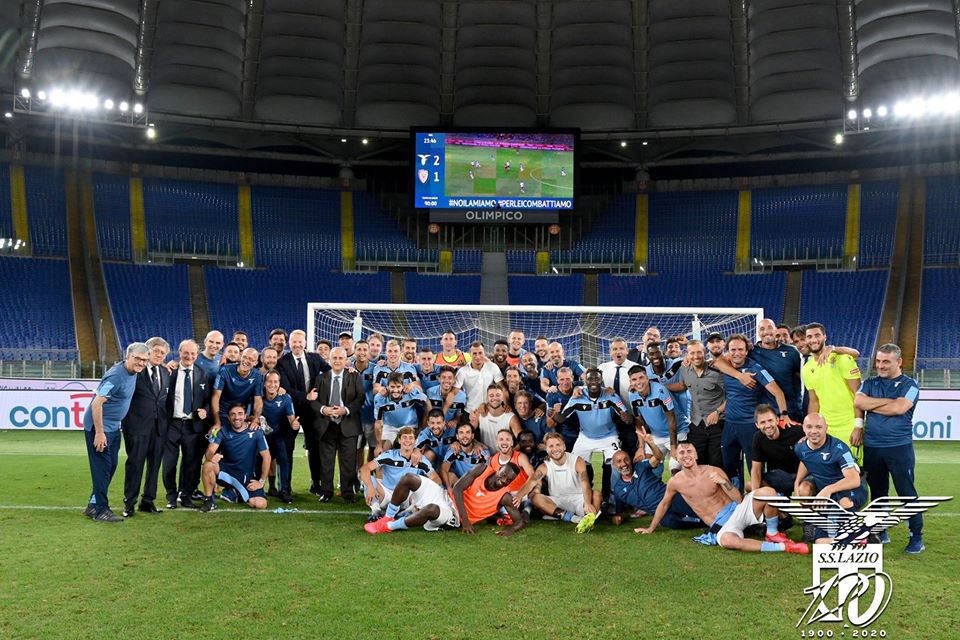 Ciro Immobile Back In Form
The main reason Lazio played well was Ciro Immobile coming back into form. In the game vs Udinese he was forced to come back and pick up the ball deep. During the game vs Cagliari, he was back where he belongs, on the backline. The first sign of this was when Jony snatched the ball back and made a forward run. It was only Immobile who was left in an attacking position. Although he was being marked, Ciro made a great run into the box and was unlucky to score due to a phenomenal save by Alessio Cragno.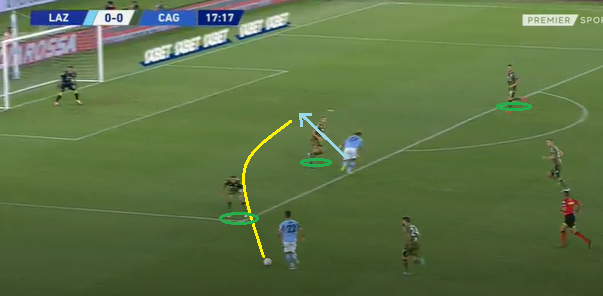 The winning goal was classic Lazio. Despite Immobile being surrounded, Luis Alberto managed to slide the ball through as Immobile was making a trademark run behind the Rossoblu's back-line. If you were asked how Luis Alberto and Immobile had so many assists and goals, you'd say they just recreate this goal over and over again.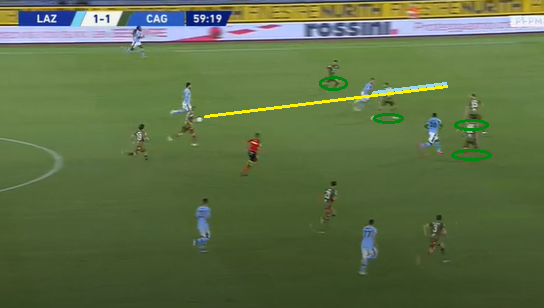 Playing Positions
As you can see from the playing positions below, Lazio had a much easier game than the one against Juventus. The Lazio formation was much more spread meaning that there were more options from the back.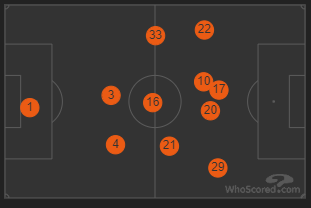 From the Cagliari positions, you can also see how narrow they were, opting to sit deep rather than press Lazio. You can see it was still preferred to use the left as the outlet but the right-hand side was used a lot more than in previous games from the start of the attack.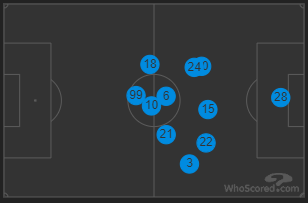 This meant Lazio attacks were less predictable and therefore much more chances were created.
A Look Ahead
Lazio faces Hellas Verona away in their next Serie A fixture.
Hellas have had a tough run recently, they haven't won in five games. However, they have played the likes of Roma, Atalanta and Inter and managed to take two points from said fixtures. Therefore, they are not a team to be taken lightly.
They are likely to play a 3-4-2-1 formation – to provide them with midfield stability – which could cause problems for a weakened Lazio midfield.
Lazio will be without Manuel Lazzari who has been the pivot point of many attacks on the right-hand side. This could be a major issue unless Adam Marusic is fully fit.
The pressure is off for now anyway; Lazio have clinched a top-four spot in the league, and barring a major miracle, have secured UEFA Champions League football for the 2020/21 season.