Lazio played Hellas Verona at the Stadio Marcantonio Bentegodi in Matchday 36 of the 2019/20 Serie A and defeated them 5-1, with Ciro Immobile levelling Robert Lewandowski for the European Golden Boot on 34 goals. This tactical analysis looks at the effect of Joaquín Correa, the wing-back battle, and a look forward to the Biancocelesti's next fixture vs Brescia.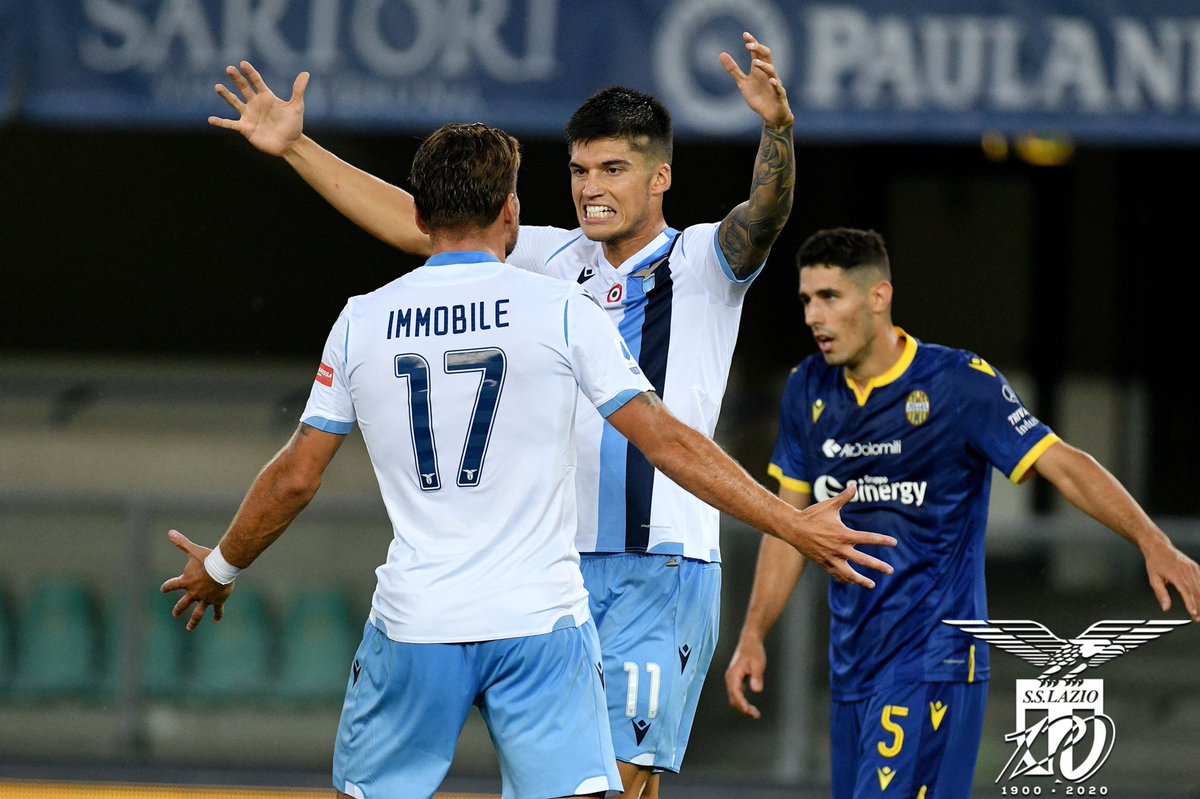 Joaquín Correa
Joaquín Correa had a great game against Hellas Verona. With both Correa and Immobile making runs in behind, there were great amounts of space for Luis Alberto and Sergej Milinkovic-Savic to pass into. This was evident for the first goal. The classic long ball to Milinkovic-Savic is met with a header onto Immobile and Correa making runs in behind the Hellas back-line. Although there are four Hellas defenders trying to stop them, the Lazio front line tries to force a chance.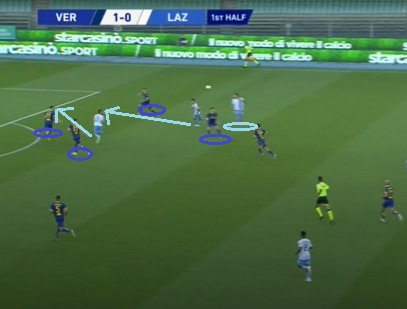 Luckily for Lazio, the ball bounces in the box and Immobile manages to win a penalty by being kneed in the chest while a Hellas defender simultaneously handles the ball. Although, it somehow had to go to VAR to be given…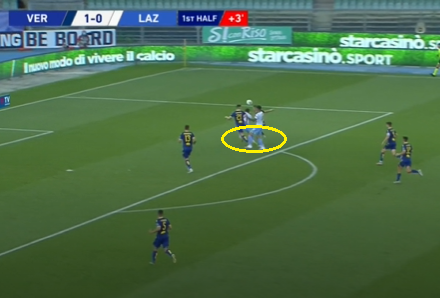 Another example of Correa providing something – that Felipe Caicedo perhaps lacks – was in the third goal. Lazio picked up the ball on the wing. Despite Francesco Acerbi being in the box for a cross, Correa made an intelligent run and the ball was played into him. Unfortunately, the ball was intercepted but at least it was an attempt to play football instead of just lumping the ball into the box at every opportunity like previous games.

No less than 30 seconds later, Lazio were in a similar position. Correa made another great run and this time the ball indeeed reaches him. He dances past a couple of defenders before slotting the ball into the bottom corner, albeit with a slight deflection.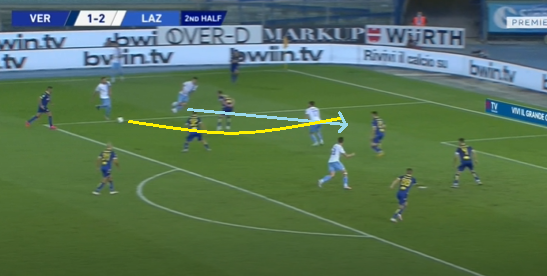 The attacking quartet of Milinkovic-Savic, Alberto, Correa and Immobile should be the first choice for Simone Inzaghi. However, no discredit to Caicedo, who is a great option to change up the style of attack and has proven he has what it takes to change a game from the bench.
The Wing-Back Battle
Lazio's wing-backs are the most hardworking players in Inzaghi's system. They are vital in both attacking and defensive phases. The problem is that most of the club's wing-backs are either attackers who are being taught to defend or defenders being taught to attack. Djavan Anderson has been given a chance to prove himself, and for most, he has. Up against Marco Faraoni, who has had a great season for Hellas, Anderson managed to keep him quiet, reducing him to no key passes and just two shots. From the heatmap below, one can see just how hard Anderson had to work defending that left side; as well as exploiting the space behind Faraoni when he pushed too high. Perhaps Anderson is the long term solution to the left-wing problem Inzaghi has been trying to solve…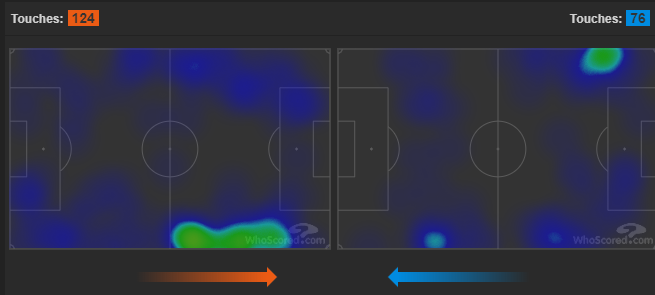 A Look Forward
Lazio faces Brescia in their final home game of the season.  They have only managed to take eight points from a possible 33 since the restart. They play a 4-4-2 formation which should make it easy for Lazio to play between the lines, especially with the attacking unit in good form. Although Brescia are not in the best of form, they have scored seven goals in their last six matches. Therefore, one could presume that Lazio will likely have to score a few goals to win this game. Immobile will see this as a golden opportunity to add goals to his already impressive tally in an attempt to take both the European Golden Boot and the Capocannoniere title.