As reported by A Spor, Lazio have made an official offer of €18 million (€15 million + €3 million in bonuses) for Fenerbahçe S.K. and Kosovo international striker Vedat Muriqi. This news comes just three days after The Laziali reported that the Biancocelesti were once again said to be pursuing the 26-year-old and that a meeting could be scheduled to seek an agreement after being in contact over the past few weeks.
However, as further stated by well-known Turkish reporter Yağız Sabuncuoğlu Haberleri of TRT Spor, this offer has been declined. As a result, the clubs will continue to negotiate to try and find an agreement for the Kosovar; he also mentioned that Fiorentina have taken an interest in the possibility of signing Muriqi.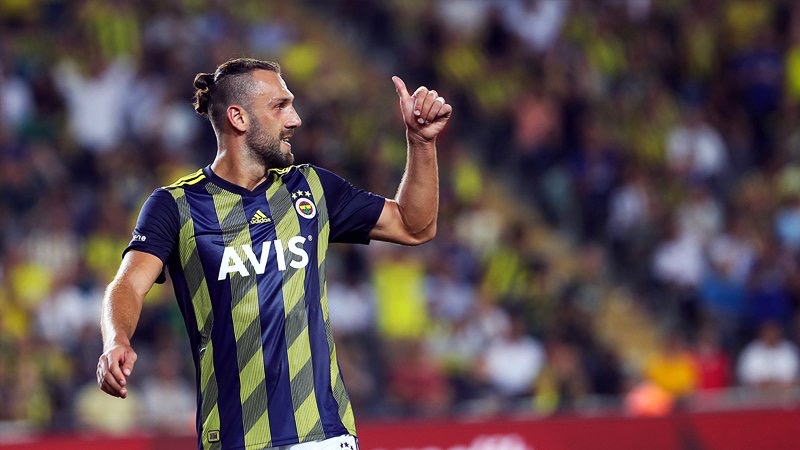 To further add to this transfer rumour, Muriqi's Agent Haluk Canatar recently spoke about the striker's future, stating that offers from clubs in both Italy and England have been received and that his future will be decided within 10 days. This was said on August 3, 2020, thus the final day (if truthful) to decide his future is August 13, 2020. However, following the reports of a Lazio bid on August 6, 2020, Canatar spoke to Ajansspor, announcing:
There has been no offer from Lazio; the news of a meeting in Istanbul is not true. Offers for Vedat will be sent directly to Fenerbahçe and they will be the ones to make the correct and official statement about the player's future.
Muriqi has long been a target of Lazio; especially Sporting Director Igli Tare. While a loan offer was made in early 2020, it was declined by Fenerbahçe. However, as the Turkish club's financial situation is the poorest it has been it quite some time, and as Lazio have secured UEFA Champions League football for the 2020/21 season, the Biancocelesti's chances at signing the striker are higher than ever.
Muriqi made 36 appearances in all competitions (Turkish Süper Lig and Türkiye Kupasi) this past 2019/20 season for Fenerbahçe. He scored 17 goals and provided seven assists in 2939 minutes of play (an average of 173 minutes per goal).
It is important to note that if (and when) Muriqi is sold, his former club Çaykur Rizespor Kulübü will receive 15% of the profit – not 15% of the sale price. This was a clause inserted into his contract when he signed for Fenerbahçe in the summer of 2019