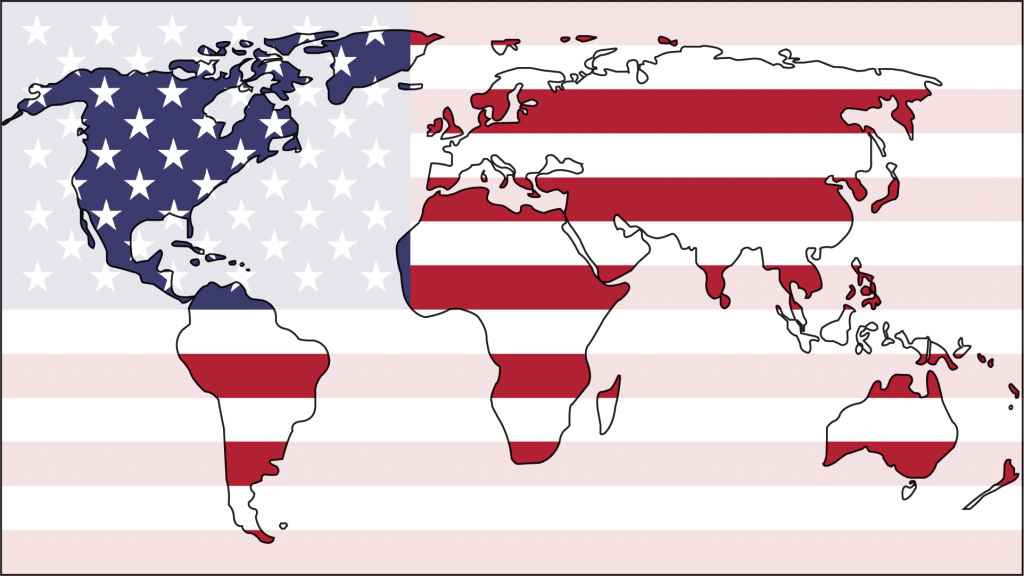 Although Società Sportiva Lazio is based in Rome, Italy, its followers spread to all corners of the globe. It is for this reason that Laziali Worldwide was created. Through online interviews prepared and conducted by The Laziali, supporters of the Italian Serie A football club worldwide will not only be able to share their stories but also be able to connect with other fans of La Prima Squadra della Capitale. Below, The Laziali's complete interview with Giacomo Colarullo from the United States of America.
Background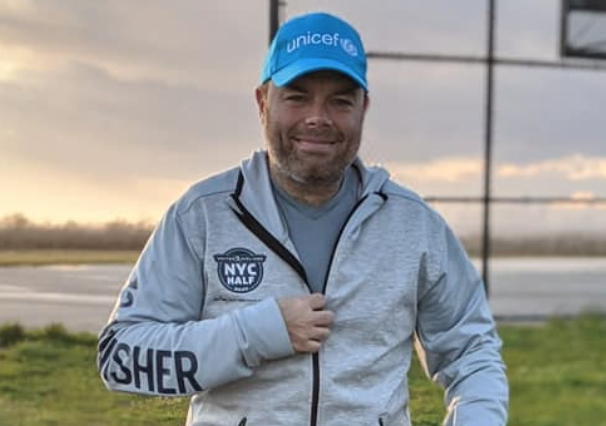 What is your name?
Giacomo Colarullo.
Which city and country are you from?
New York City, USA.
How long have you been a Lazio supporter?
Oof… Let's say the early 1990's!
How did you become a Lazio supporter?
So… As far back as I can remember… My mom was watching a match on Sunday morning on public broadcasting, and it was Lazio vs Lecce I think (yellow and red team)… I must have been around 6 or 7… I went to Italy that summer (my family is from Formia in Lazio) and my uncle got me one of those fake jerseys you buy on the street (he is a Lazio fan and probably one of my favourite people). I wore it the next evening to a festival and some kid stopped me and said something along the lines of, "ma guarda questo…" with his hand up in my face. And I was like oh yeah now this is my team if its gonna bother the heck out of somebody. You know what… It might have been older than 7… Maybe 10 or 11… Because I remember seeing Aron Winter and thinking what a funny last name. But then it made sense for me. Formia is in Lazio. It would be weird to root for Rome.
Based on your understanding, how would you describe the size of the Lazio fanbase in your location?
Decent size… Maybe a good 100 people or more.
Does your locality have a Lazio club where fans can gather to view matches? If so, do you participate? If not, would you be interested in establishing one?
Well, we had Lazio Fans NYC, but the place they met at recently burned down. I do know if they meet elsewhere now, but 2020 has been funny…
Favorites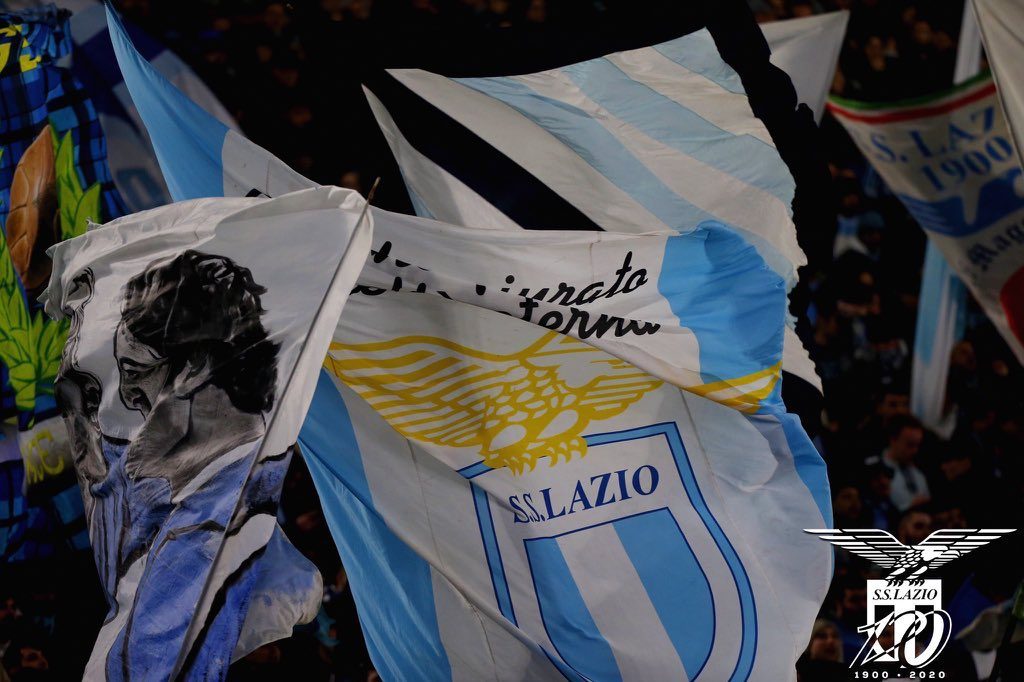 Who is your current favorite Lazio player? Why?
Toss up between Manuel Lazzari and Francesco Acerbi. Lazzari because he's so fast and just runs up and down the field all day long, and Acerbi because I always liked him, and I started this running gag about how he was going to make Stefan de Vrij look foolish for leaving, etc… and then it happened.
Who is your all-time favorite Lazio player? Why?
Tommaso Rocchi. I always love players who don't get the limelight but are just so dedicated and work incredibly hard for the team. Not the best athlete, but fights for everything.
Do you have a favorite Lazio memory? If so, what is the memory?
I met Gabi Mundingayi because he lives in Formia. He held my son in his arms and talked to me for like a half-hour. Top class guy.
Do you have a favorite Lazio match? If so, which match and why?
SO many. The first that comes to mind was I think a 3-2 win over Roma. Cristian Ledesma shoots a rocket so hard from about 30 yards out that I thought would go through the net.
Do you have a favorite Lazio jersey? If so, which jersey and why?
2004 with Parmacotto across the front. It was a standout colour of celeste that year.
Which one of Lazio's 16 trophies is your favorite? Why?
I feel like this is a trap and I have to say 26 Maggio. But honestly watching Danilo Cataldi bend one this year vs Juventus was magical.
Opinion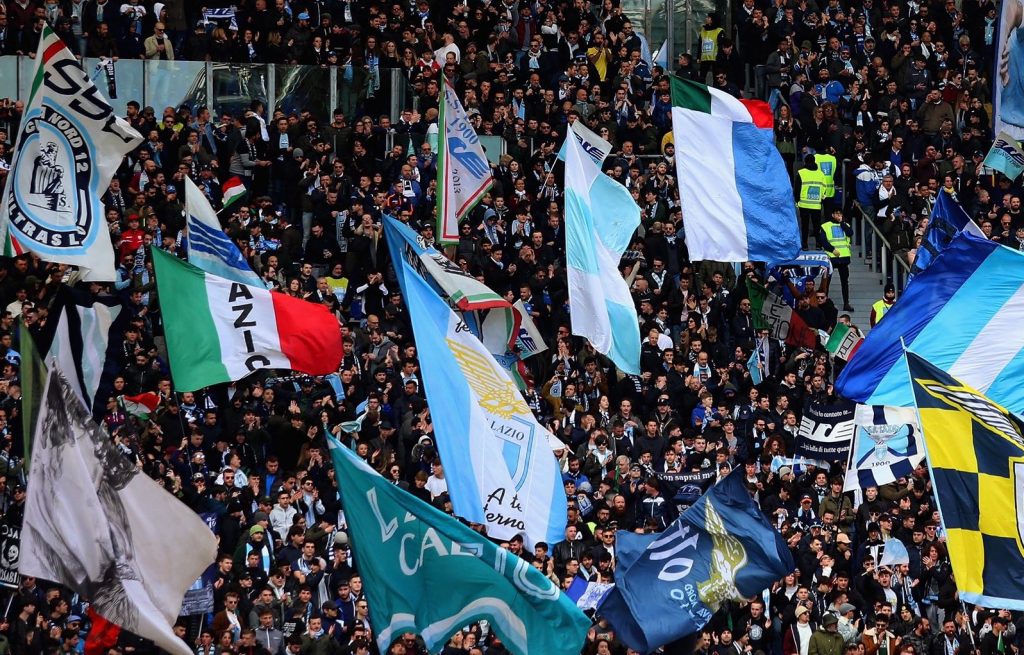 In your opinion, which player has been the 'biggest disappointment' in Lazio's history? Why?
Mauricio. He looked like he was going to be a stacked defender who was going to rough people up. Well… he did, at the cost of the team.
In your opinion, which player has been the best 'surprise signing' in Lazio's history? Why?
Milinkovic-Savic. I had no idea he'd be this good.
In your opinion, which player has been the 'best signing' in Lazio's history? Why?
Nesta. Talismans bring in more fans and solidify the already existing fan base.
Which current Lazio player do you feel is the most valuable to the team? Why?
You'd be a fool not to say Ciro. Our goals aren't coming from many other places. But that also has to do with Simone Inzaghi's style.
If you had to choose between one or the other, would you keep Luis Alberto or Sergej Milinkovic-Savic? Why?
Luis Alberto. I'm a huge fan of his touch. Keep the ball on the ground and you control possession and tempo.
Should Simone Inzaghi leave Lazio, who would you next like to see managing the club next?
I hope he doesn't leave, but if he left, I think Massimiliano Allegri should take a pay cut.
Are there any players that you specifically want Lazio to sign? If so, which players and why?
Well realistically, Marash Kumbulla would be nice, but just please make the left side a little more stable! Stefan Radu and Senad Lulic both need young talent to teach and become the new wave for us.
What position do you think that Lazio needs to reinforce the most ahead of the 2020/21 season? Why?
Left wing-back and left center-back.
Final Words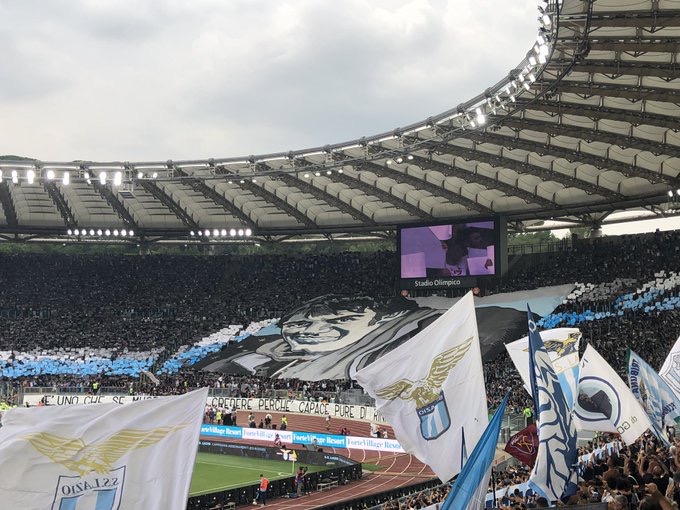 Is there anything else that you would like to add regarding your experience with Lazio?
Being a fan of Lazio isn't for the faint of heart. We suffer. A LOT. We don't have money. We have a crazy owner. We aren't the 'prissy other side of town' team. This isn't just turning on the tv on Sunday and watching your team win or lose. You have to live this. I know and you know, that if we met on the street, we would have an abstract connection that runs deep and we are okay with that. Yes, it's just sport, but the Stadio, the fans, the atmosphere… There is something more.