According to Radiosei, Lazio are interested in Udinese central midfielder Seko Fofana. However, the Biancocelesti are not the only club interested in the 25-year-old. The Ivorian, who has a contract with the Bianconeri until 30.06.2022, has also been targeted by fellow Serie A sides Atalanta, Fiorentina, Milan, and Inter.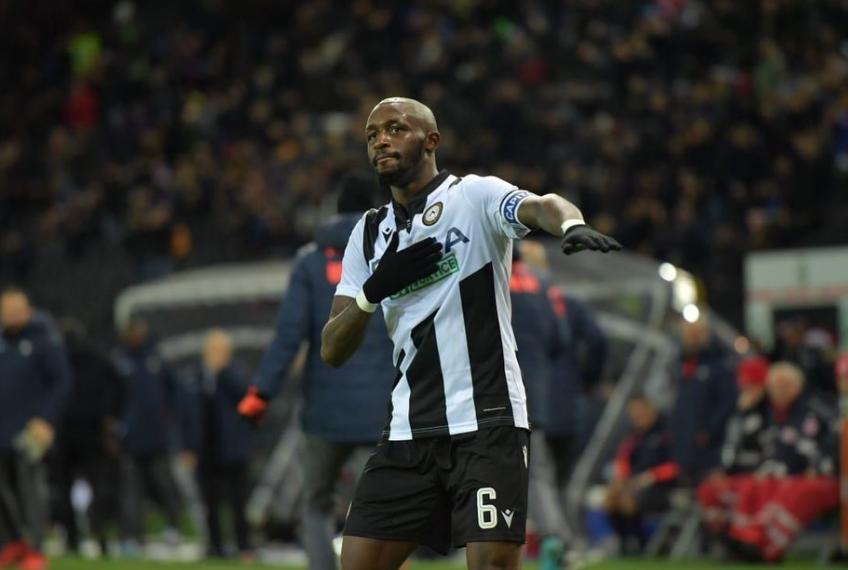 As it stands, Fofana valued at €20 million by Udinese. While no official offer is said to have been made, if the Bianconeri receive an important offer, it would be hard to say no. They acquired the 25-year-old from Manchester City in 2016 for just €3.5 million; therefore, they will most definitely experience a significant 'plusvalenza' (capital gain) when he is sold. Furthermore, the player has recently stated that his "time at Udinese is over," thus likely forcing the club's hand to find suitors for him.
Since making the switch from England to Italy, Fofana has made 119 appearances, scored 13 goals, and provided 12 assists for the Friulian side. This past 2019/20 season alone, he made 35 appearances, scored three goals, and provided eight assists in all competitions (Serie A, Coppa Italia).