The 2019/20 Serie A campaign will go down as one of the most memorable seasons for Lazio. Simone Inzaghi's side set new records while Ciro Immobile had a career year (winning his third Serie A Capoconnoniere Award and his first European Golden Boot). When the season started, the club's main priority was to qualify for UEFA Champions League; the Biancocelesti accomplished their goal, as they finished in fourth place, ending a 13-year absence from the European competition. However, while a terrific achievement for the club, it is one that brought forth several questions; one of which being: would this entice key players to come to Rome?
A player who has been heavily linked to Lazio (and has been reportedly set to sign with the Roman club) is David Silva. The Spanish midfielder has been with Manchester City for the past ten seasons but is now ready for a new journey in his career; in the summer of 2019, the midfielder announced that the 2019/20 season was going to be his last with City. Silva proved this season that he still has much to offer and can still play at a high level, despite being 34 years of age. He has been one of Pep Guardiola's most reliable players and has stepped up in many key occasions. The 2019/20 season has shown no signs of Silva slowing down and will surely benefit any club looking to strengthen their squad.
The arrival of Silva would certainly be one of the biggest signings Lazio have ever made. Claudio Lotito is not known to spend money on marquee players yet the Lazio President has shown to be active in this transfer window and is trying to help Inzaghi strengthen the squad. The Italian manager needs reinforcements, especially after what happened when Serie A resumed back in June 2020; it was evident Inzaghi lacked depth and had limited options to bring off the bench. This now brings forth the possible signing of Silva. Would signing the player be in the Biancocelesti's best interests?
For starters, Silva would provide versatility, as he has shown that he can play in various roles. This would give Inzaghi options. Silva is a number ten but has proven himself as a winger, a false nine, a second striker, or a deeper-lying central midfielder. He would also be able to be used as a starter or as a substitute; more importantly, coming off the bench is where Inzaghi will benefit from having the midfielder in the team.
Secondly, Silva will be able to improve the overall quality of the current Lazio squad; more specifically, looking at individual players, Luis Alberto and Ciro Immobile. The Spaniard started in 36 Serie A matches and played a total of 3119 minutes. When the season resumed in June, Alberto missed one of their final thirteen matches and was forced to play down the stretch with very little time for recovery. Inzaghi had limited options to replace the Spaniard in midfield as he was heavily relied upon. However, the signing of Silva should prevent him from experiencing fatigue, which in turn, limits him from injury, and allows him to perform at a higher level in key matches. With regards to Immobile, Silva has shown to be creative and intelligent, possessing good dribbling skills and an outstanding first touch. In addition, his ability to be clinical and decisive in the final third will be something that the Italian striker would surely appreciate. If Silva were to join and play as a number nine, he could form a solid partnership with Immobile (similar to the one he has with Joaquin Correa). Furthermore, Silva has the ability to open space and make timely passes. This should compliment Immobile who likes to play off of passes in transition and get to work when in open space. Immobile scored 36 goals for Lazio in the 2019/20 Serie A season which equated to nearly 46% of Lazio's total scoring production. Correa and Felipe Caicedo each followed the Italian in the standings with nine goals each.
Finally, there is the matter of experience. After a thirteen-year absence from the Champions League, Lazio will make their return. Lucas Leiva is the only player with experience in the squad, but even that dates back to his time at Liverpool. Silva's Champions League experience will significantly help Lazio as he's appeared in this tournament in nine of the past ten seasons with City, scoring nine goals and playing a total of 4035 minutes.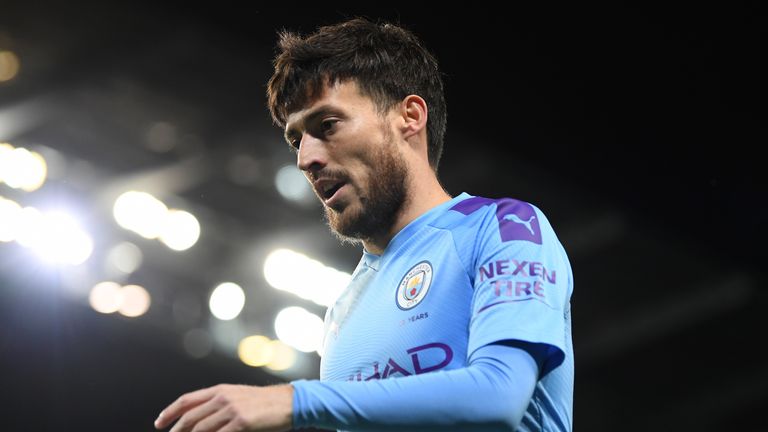 Silva is a highly respected individual on and off the pitch. Although his Manchester City teammates pushed for him to stay with the Premier League side, he ultimately did not budge. This speaks to the kind of person Silva is and how people view him; a standout person who has become a team player and does what is needed to help his team win matches. He was a vital part of Manchester City's success and has shown recently that he could still deliver in key moments. He has a high pedigree of winning and knows what it takes to win championships. Age is not an issue as he continues to show no signs of slowing down. He will now start a new chapter in his career and Laziali worldwide hope that this fresh start will be with none other than Lazio.