According to Gazzetta dello Sport, Lazio have expressed interest in signing Real Madrid and Colombia international James Rodríguez, after failing to secure David Silva. They have contacted the midfielder's Agent (Jorge Mendes) to discuss the viability of this transfer occurring; the main issue regarding the deal would be his salary, as the 29-year-old currently makes €6 million per year, and the Biancocelesti are only willing to offer a maximum of €4 million.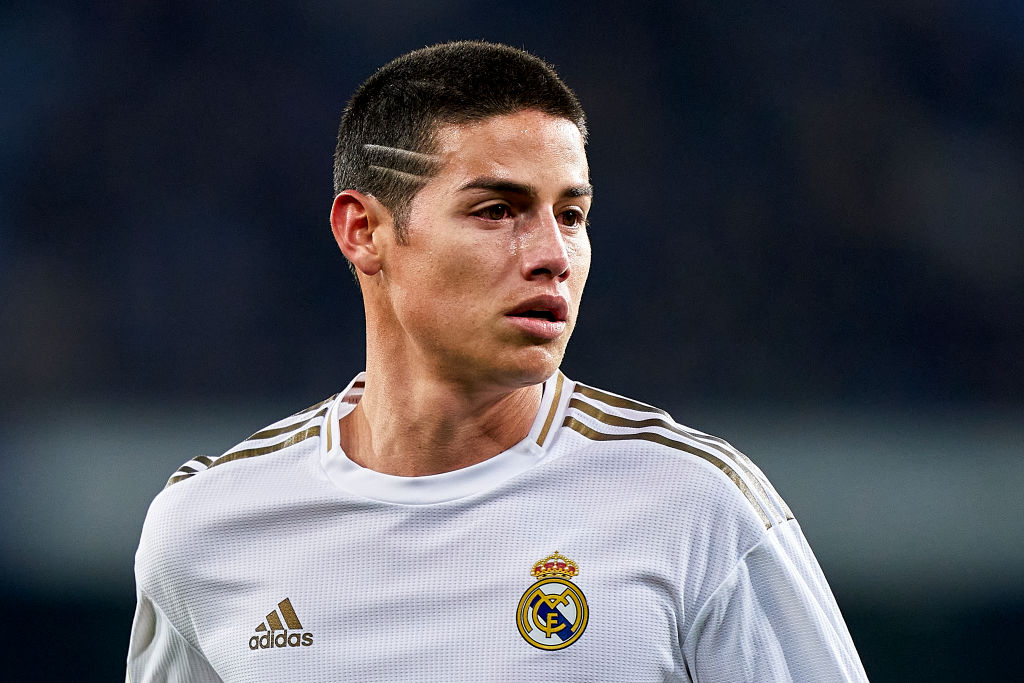 James joined Los Blancos from Ligue 1 side AS Monaco (for ~€75 million) in 2014. His last contract extension came in 2017, which extended his deal with the Spanish La Liga club until 30.06.2021.
While Lazio are said to be interested in Rodríguez, it would seem hard to believe that the two clubs would be able to strike a deal for the player. Real Madrid have most of the bargaining power on their side; especially considering they were unable to (recently) reach an agreement over Borja Mayoral's transfer fee, in addition to the fact that the Biancocelesti look desperate to sign a well-known player after failing to secure David Silva.
However, there is still a possibility that this deal could occur. With just one year left on the player's contract, Los Blancos will not want to run the risk of seeing the player leave on a free transfer; and as a result, they will likely be open to selling him this summer to secure the greatest fee possible.
In the 2019/20 season, James made 14 appearances for Real Madrid, scoring one goal and providing two assists in all competitions (La Liga, Copa del Rey, Supercopa, UEFA Champions League).