According to Italian Football Reporter Nicolò Schira, Lazio have expressed interest in signing Liverpool FC and Switzerland international Xherdan Shaqiri, after failing to secure David Silva.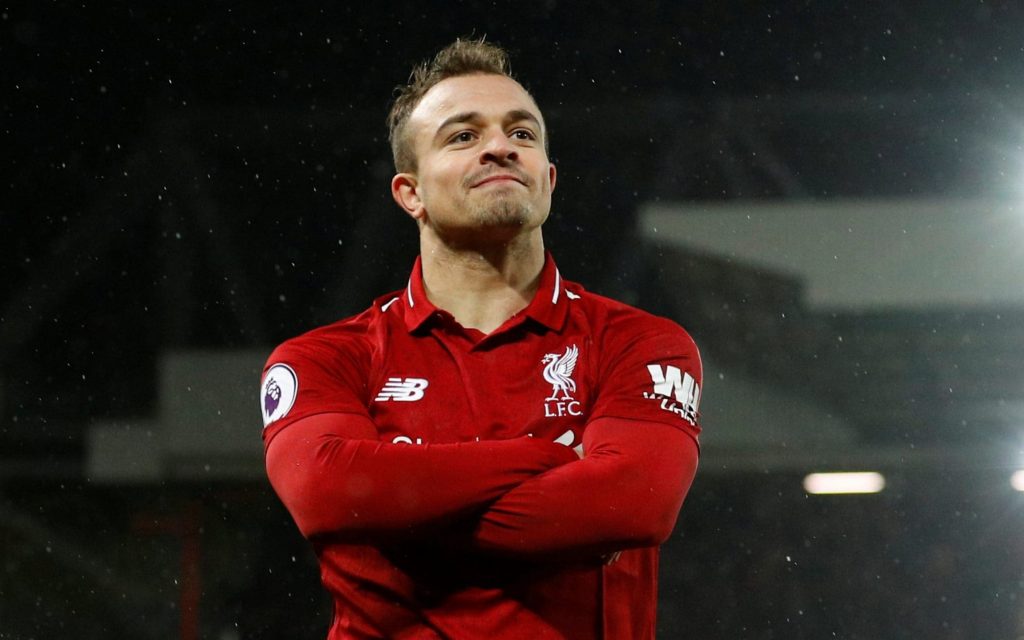 Shaqiri joined The Reds from Stoke City (for ~€14.5 million) in 2018 on a five-year-deal (30.06.2023).
While Lazio are said to be interested in Shaqiri, it would seem hard to believe that the two clubs would be able to strike a deal for the player. Liverpool have most of the bargaining power on their side; especially considering the player has three years remaining in his contract, in addition to the fact that the Biancocelesti look desperate to sign a well-known player after failing to secure David Silva.
However, there is still a possibility that this deal could occur. Not a member of the starting eleven, the 28-year-old was kept to the bench this past season. Primarily due to a combination of injury and a change in formation (4-2-3-1 to 4-3-3), if the player expresses frustration for the lack of playing time, he could definitely move on before his contract comes to an end; with the offer of continuing to play in the UEFA Champions League (with Lazio) and in a top-five league (Italian Serie A) on the table, this may be enough to be able to convince him to join.
In the 2019/20 season, Shaqiri made 11 appearances for Liverpool, scoring one goal in all competitions (Premier League, Club World Cup, UEFA Champions League, UEFA Super Cup, Community Shield).