According to Italian Football Journalist and Reporter Fabrizio Romano, AC Milan goalkeeper Pepe Reina has agreed to join Lazio on a two-year deal. He has terminated his contract (by mutual consent) with the Rossoneri and will join the Biancocelesti to continue playing in the UEFA Champions League. He will make €1.5 million + bonuses per season and replace Silvio Proto as the second-choice goalkeeper (in support of first-choice goalkeeper Thomas Strakosha).
After Pepe Reina's vacation in Spain came to an end, he travelled to Milan briefly to gather his things before taking a train to Rome yesterday evening (August 25, 2020). After midnight, he arrived at the River Chateau Hotel on Via Flaminia in Piazzale di Ponte Milvio; this morning (August 26, 2020) at 8:15, the 37-year-old arrived at the Paideia Clinic to carry out his medicals, which came to a conclusion at 11:55. Soon to come will be the official announcement and his departure to Auronzo di Cadore to meet up with the rest of the Lazio squad for the Preseason Retreat.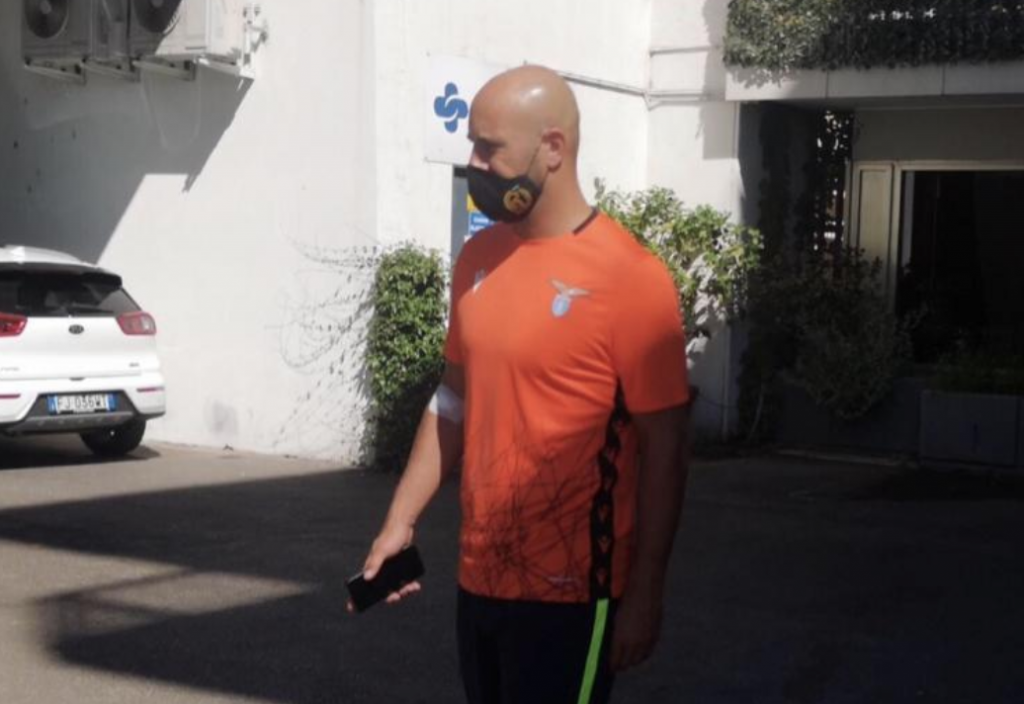 Pepe Reina joined Milan from Italian Serie A side Napoli (on a free transfer) in 2018. Since then, he has only made 13 appearances in all competitions (Serie A, Coppa Italia, Supercoppa Italiana, UEFA Europa League), making three clean sheets and conceding 16 goals; this past 2019/20 season, he joined English Premier League club Aston Villa on loan where he made 12 appearances, secured two clean sheets, and allowed 20 goals.
Despite being 37-years-old, Pepe Reina brings in an immense amount of experience to Lazio that will not only benefit the club as a whole but also the team's young goalkeeping unit. In addition to playing in Spain (Villarreal, Barcelona), England (Liverpool, Aston Villa), Germany (Bayern Munich), and Italy (Napoli, Milan), he has appeared in 69 Champions League matches throughout his career.