On Saturday, September 26, 2020, the Sardegna Arena hosted Cagliari vs Lazio in Matchday 2 of the 2020/21 Serie A. The final score was a 2-0 victory for the Biancocelesti; their record is now 1W-0D-0L (2 goals scored, 0 goals conceded) in the top flight of Italian football.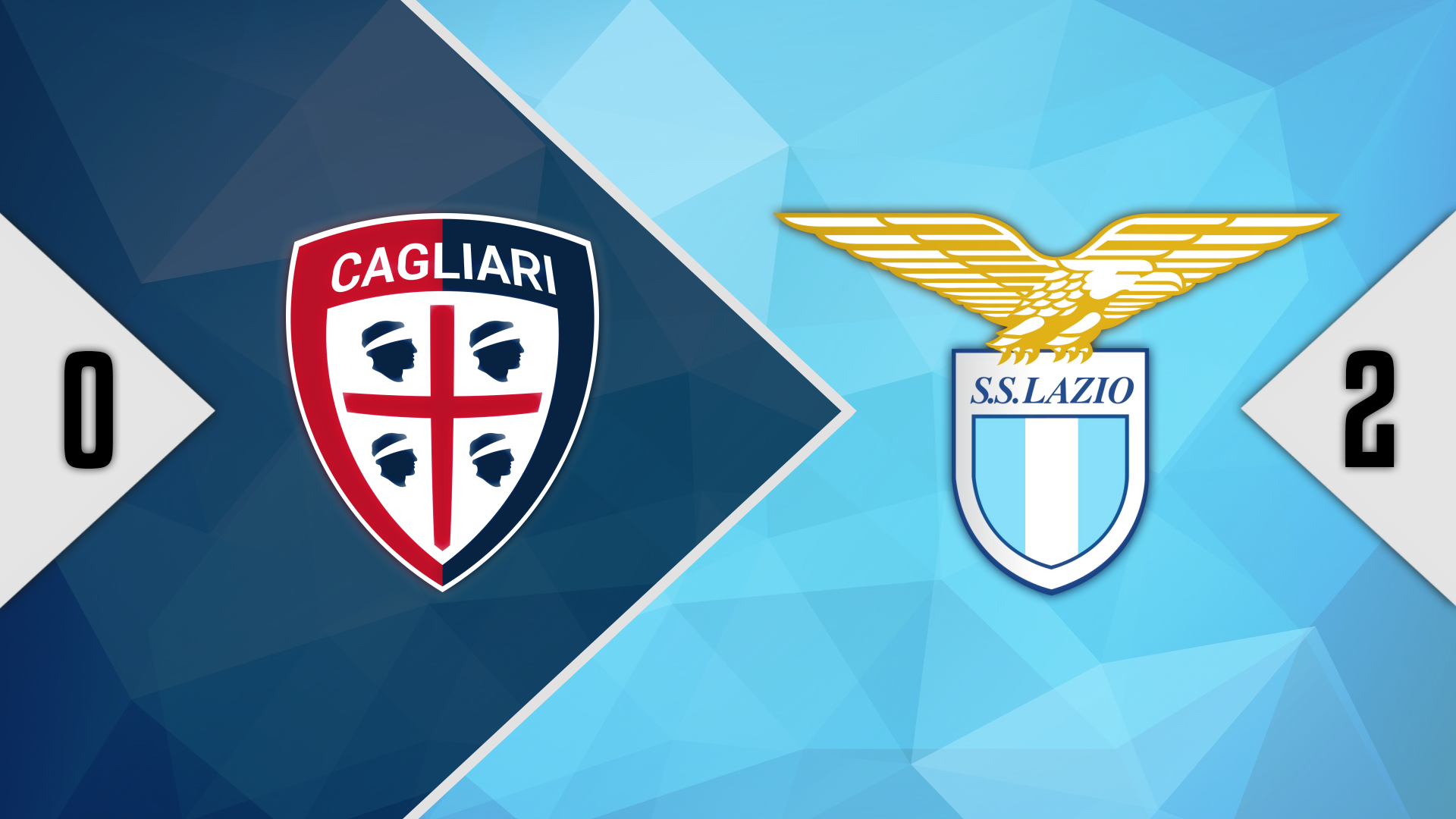 Referees
The Head Referee for this clash was Davide Massa, the Assistant Referees were De Meo and Fiore, the Fourth Official was Di Martino, and the Video Assistant Referee (VAR) was Chiffi with the assistance of Paganessi.
Managers
Cagliari: Eusebio Di Francesco
Lazio: Simone Inzaghi
Starting Lineups & Substitutions
Cagliari (4-3-3): Cragno; Faragò (80′ Zappa), Klavan, Waluikiewicz, Lykogiannis (86′ Tripaldelli); Nandez, Marin (70′ Caligara), Rog; Sottil (80′ Pavoletti), Simeone (80′ Despodov), Joao Pedro.
Lazio (3-5-2): Strakosha; Patric, Acerbi, Radu (89′ Parolo); Lazzari, Milinkovic (70′ Akpa-Akpro), Leiva (63′ Escalante), Luis Alberto (89′ Cataldi), Marusic; Correa (70′ Caicedo), Immobile.
Goalscorers
Cagliari: –
Lazio: Lazzari (4′), Immobile (75′)
Player Ratings 
Cagliari:
Cragno 6.5
Faragò 4.5
Klavan 5.5
Waluikiewicz 5.5
Lykogiannis 5
Nandez 5.5
Marin 5
Rog 6
Sottil 5.5
Simeone 5
Joao Pedro 5.5
Lazio:
Strakosha 6
Patric 6.5
Acerbi 6.5
Radu 6.5
Lazzari 7
Milinkovic 6.5
Leiva 6.5
Luis Alberto 7.5
Marusic 8
Correa 6
Immobile 7