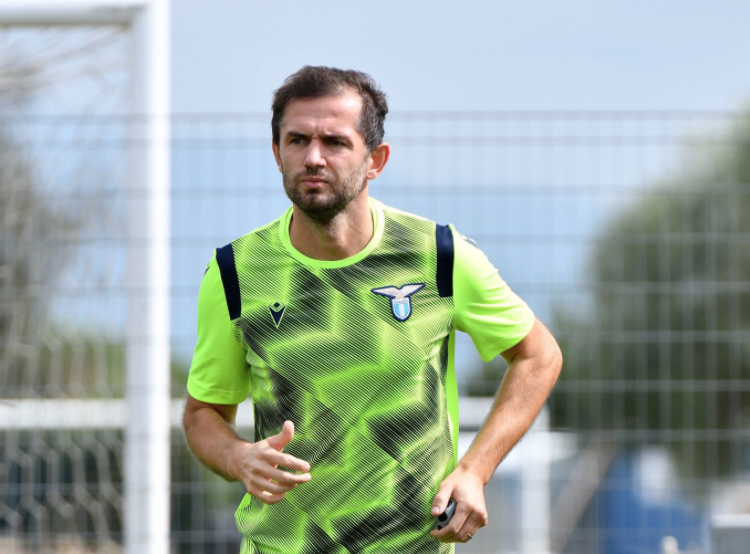 On February 12th, 2020, Senad Lulic underwent surgery on his left ankle. As reported by La Lazio Siamo Noi, the Bosnian left wing-back had been struggling with the injury since the beginning of the 2019/20 season; it went under the radar to fans until Lazio's Serie A match against Hellas Verona on February 5th, in which he came off the pitch showing clear signs of pain.
Using his home gym in Switzerland to train and recover muscle mass since the end of March 2020, the player was set to return to Rome on multiple occasions from April 2020 to August 2020 so that the Biancocelesti could conduct a series of physical tests to check-up on the Bosnian (who had not been seen in Formello since he underwent surgery on his ankle). However, plans constantly changed, and his return to Rome was postponed time and time again; until today.
Senad Lulic finally returned to Rome and trained at Formello on Friday, October 2, 2020. While he trained separate from the team, it is certainly good sign to see the veteran back in action.
As it stands, his recovery time is still being evaluated and it is yet to be determined if he will be included in the Biancocelesti's squad list for Serie A and/or UEFA Champions League.