Lazio entered their campaign this year with plenty of question marks surrounding the left wing-back position. Over the course of the past few seasons, this position has been primarily played by Senad Lulic. The Bosnian has been with the club for the past nine years and has played a total of 351 games, with last season being his lowest with 27 games in all competitions. However, this was a result of him being forced to miss the latter half of the season due to a significant ankle injury; this has since put uncertainty over his future with the club…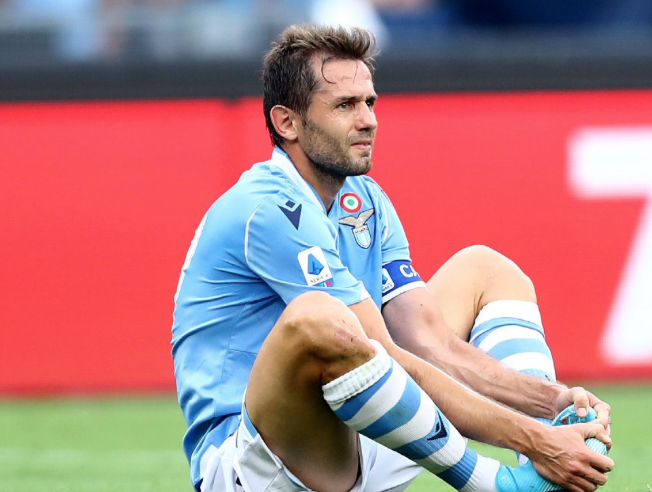 The left-wing back position had already been a cause of concern in recent seasons, as players brought in to take over – such as Riza Durmisi and Jordan Lukaku – did not help Lulic reduce his playing time. Back in the January Transfer Market, Durmisi was sent out on loan after just one season at the club (as he failed to perform) while Lukaku overall, has failed to stay fit in his entire tenure in Rome. As a result, the club signed Jony Rodriquez – simply referred to as Jony – from La Liga side Malaga last summer to hopefully take over Lulic's position. But in his time with Lazio in the 2019/20 season, the winger did not pan out as many had anticipated, struggling to transition to a new role that he was not accustomed to. Fast forward to this summer's pre-season, it was Lukaku who was selected to play the bulk of the minutes on the left side, with Jony being tested as a left central midfielder, leaving his future in doubt after just one season in Rome…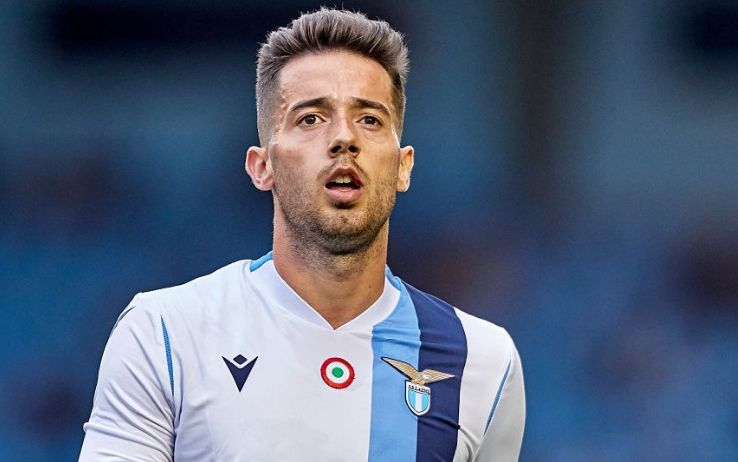 When Lazio acquired Mohamed Fares from SPAL, this clearly put an end to Jony's time with the Biancocelesti. He left the club to join to join La Liga club Osasuna on loan with an option to buy set at €5 million. While many Laziali were relived about this move, should the Spaniard be faulted for failing to transition to Simone Inzaghi's tactics? Jony's natural position has always been a left-winger. At his previous club (Deportivo Alavés) he was able to perform to the best of his capabilities as they played a 4-4-2 or 4-3-3 formation that was suited to his role. However, at Lazio, the Spaniard had to adjust to a new role, playing as a left wing-back with defensive capabilities in Inzaghi's usual 3-5-2 formation. The manager, who has been known to be very offensive-minded, was hoping to get the best out of a player who scored five goals and provided 12 assists with Alavés in 2018/19 (before making the move to Lazio).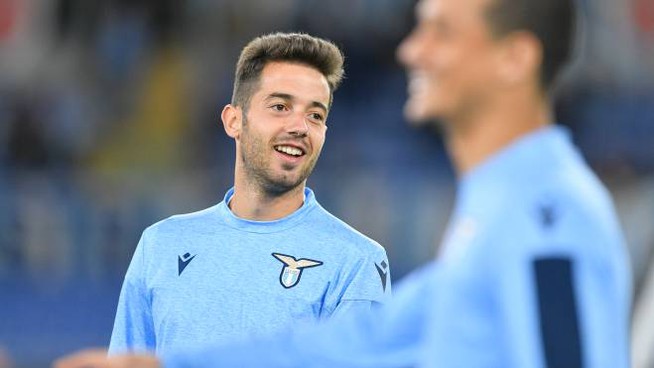 Back in September 2019, Inzaghi elected to start Jony – the newly acquired forward – over Lulic in their match against Inter. In his start, the left wing-back showed signs of inexperience and needed time to learn and adjust to his new role. Although Lazio played a difficult opponent, Jony was accountable for their loss as he left Danilo D'Ambrosio unmarked and the Inter player scored off a cross into the box. It was a costly mistake as the Biancocelesti lost the match 1-0. After a few tests, Jony failed, and Inzaghi was forced to revert to using Lulic as the starter; until mid-season, when the Bosnian picked up an ankle injury which forced him to miss the remainder of the season. This forced Inzaghi to select Jony to be the starter in his absence, as both back-up options Lukaku and Adam Marusic were sidelined to injury. In total, the Spaniard made 24 appearances (14 starts) with Lazio in 2019. Over that span of time, as he was given more playing time, it allowed him to adjust to Serie A to an extent; but not enough to the liking of club management and Laziali. In most matches, he looked slow, fatigued and struggled to get back on the counterattack to help the defense. He was a liability who was accountable for many goals that Lazio conceded. While the upper echelon clubs posed to be a problem for the Spaniard, the lower tier clubs did not fare better.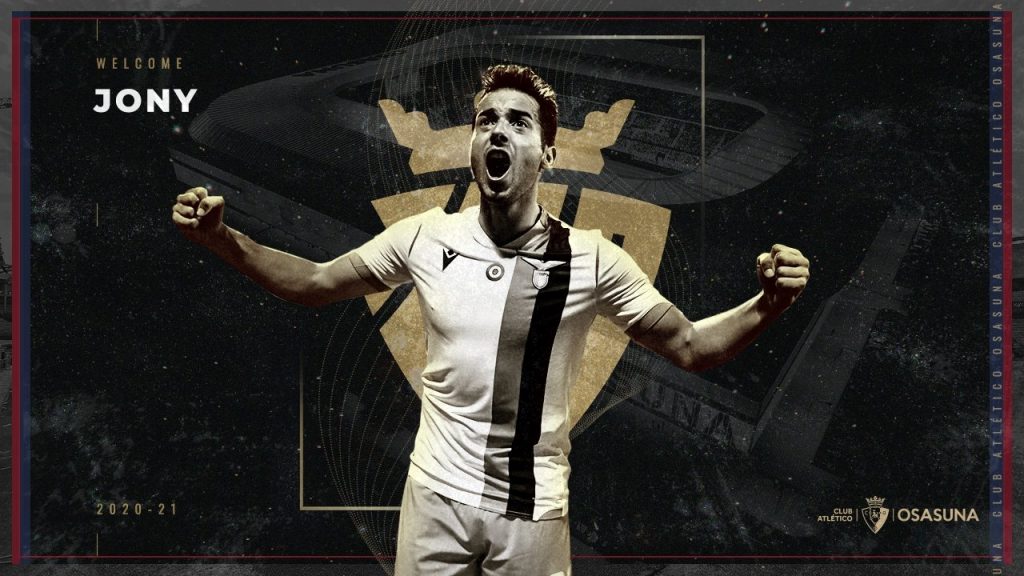 With Lukaku fully healthy and Fares joining Lazio from SPAL, this moved Jony down the pecking order and this meant he was no longer part of Inzaghi's plans. This meant that a move to Osasuna was the best decision for both sides. He has familiarity in playing in La Liga and will play in a 4-4-2 formation with his new club that will be better suited towards his skills. Osasuna won their season opener 2-0 against Cadiz CF yet followed up with a 1-0 loss against Getafe. Jony's presence in the lineup will provide additional scoring and a passing option down the left flank as he has the ability to send accurate crosses into the box which will provide quality scoring chances for his teammates.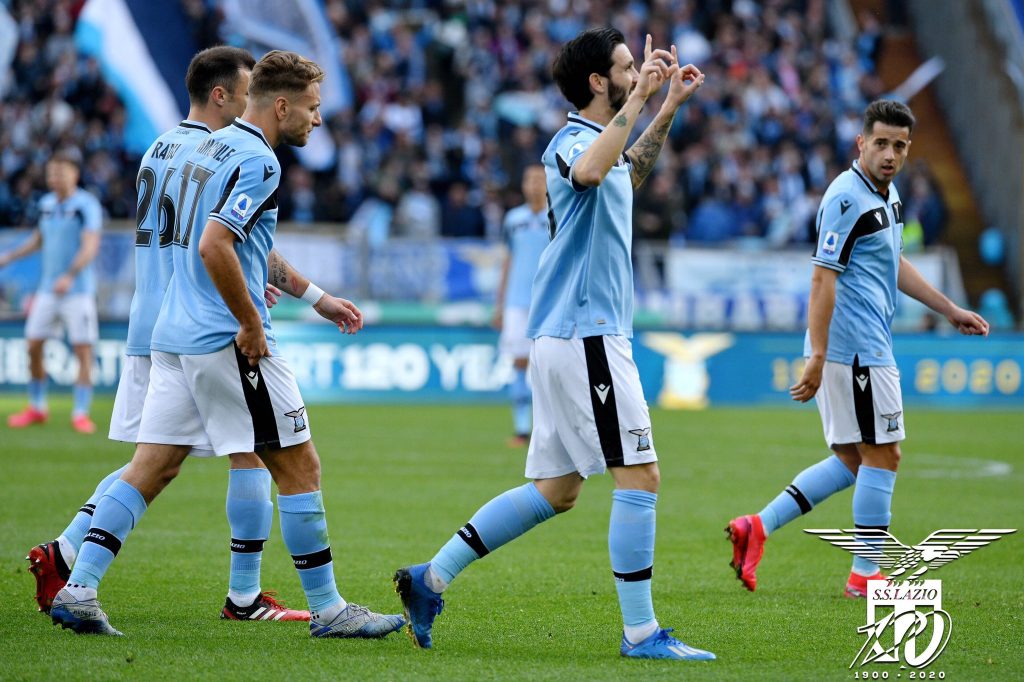 Overall, Jony should not be held fully accountable as management is to blame as well. When Lazio acquired the forward, the biggest concern was if Jony would be able to transition from playing on the wing to being a wing-back? It is a position which is demanding, expects a lot and could be hard to play for some players, which proved to be the case with Jony. Lazio should take this as a lesson that the players acquired in this transfer window should be better suited towards the 3-5-2. Signing players who are inexperienced and unfamiliar to a new role could prove to be costly. The club is forced to pay unnecessary wages in the event they can't sell the player or will have to settle for a loss in any sale. With Jony arriving at Osasuna, Lazio fans will be cheering for the Spanish squad this upcoming season. A quick turnaround and successful season for him could result in Osasuna picking up their option of to sign him permanently. While his time in Rome may have not been the greatest, he will always be remembered for the lone assist he made against Cagliari. His cross from the left side of the box into the goal area resulted in Felipe Caicedo scoring a late goal to win 2-1. Now the Spaniard embarks on his new journey and should be thanked for the effort he put forth to Lazio as he never complained and did his best in unfamiliar territories.