Throughout much of its history, Lazio has been ranked among Italy's top football clubs. Having won countless honours both domestically and internationally, over the decades, the club has been home to some legendary players. Below are a few of these footballers that are, without a doubt, legends of Italian football.
Paolo Negro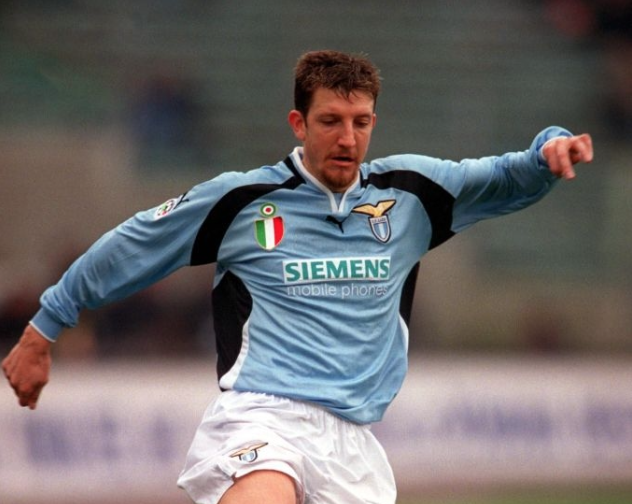 Although Paolo Negro played with Bologna and Brescia, he made his name with Lazio. Between 1993 and 2005, he won eight major titles playing with the Biancocelesti. This includes the Italian Cup Double in 1999-2000 and the UEFA Cup Winners' Cup in 1998-1999. As a center-back, Negro was strong, aggressive, and hard-tackling, and he possessed a powerful distance shot. Negro's game was also tactically intelligent, versatile, and reliable. He excelled at zonal marking and had a good pace and great stamina, which allowed him to be effective in moving forward along the right flank when winning back possession. Negro also played with Italy at Euro 2000, where they finished in second place.
Bruno Giordano
Bruno Giordano spent ten seasons with Lazio. During this time, he scored 108 goals. He was part of the team that won the Serie A Capocannoniere title during the 1978–79 season, where he scored 19 goals. Giordano was a highly productive striker with great technique and dribbling ability. He also had an accurate and powerful shot with either foot and due to his characteristics, he was considered the successor of Giorgio Chinaglia. Giordano represented Italy at the U-21 level and scored eight goals in 16 appearances. He also appeared three times for Italy's Olympic team and scored twice. In 1980, Giordano was arrested for participating in a national football betting scandal and was banned from the Italian championship until 1982. When he returned to professional football, he became the Serie B top goalscorer in the 1982-83 season. 
Alessandro Nesta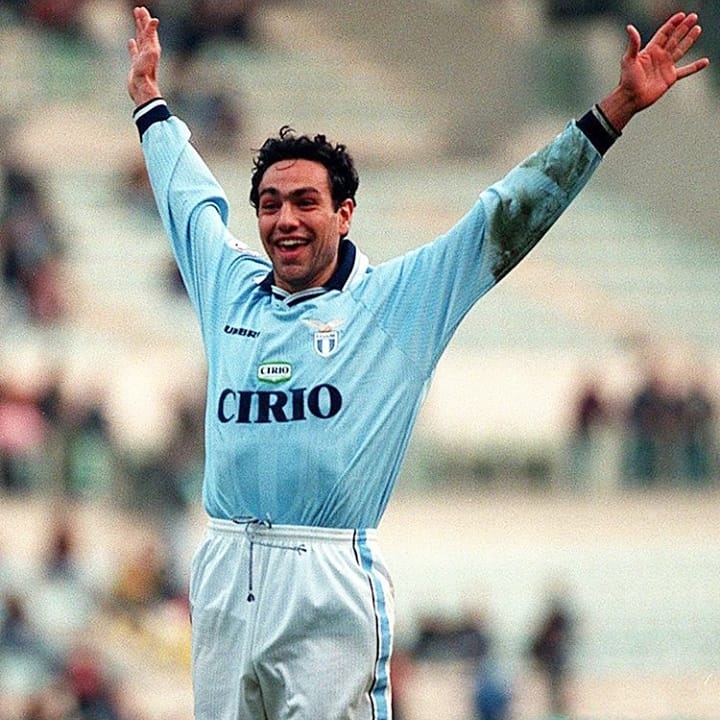 Alessandro Nesta started his career in Lazio. He is considered one of the best defensive players of his time. During his youth career with Lazio, he played various roles including a midfielder and striker. In the 1993-94 season, he was called to play with the first team. In March 1994, he made his debut in a game against Udinese. In 1997, Nesta was team captain under Sven-Göran Eriksson, and Lazio won the 1998 Coup against Milan in the final, in which Nesta scored the winning goal. Nesta made over 400 class A appearances in his twenty-year career playing with Lazio and Milan. Nesta was famous for his fast pace, creative tackles, elegance, and tight marking of opponents.
Sinisa Mihajlovic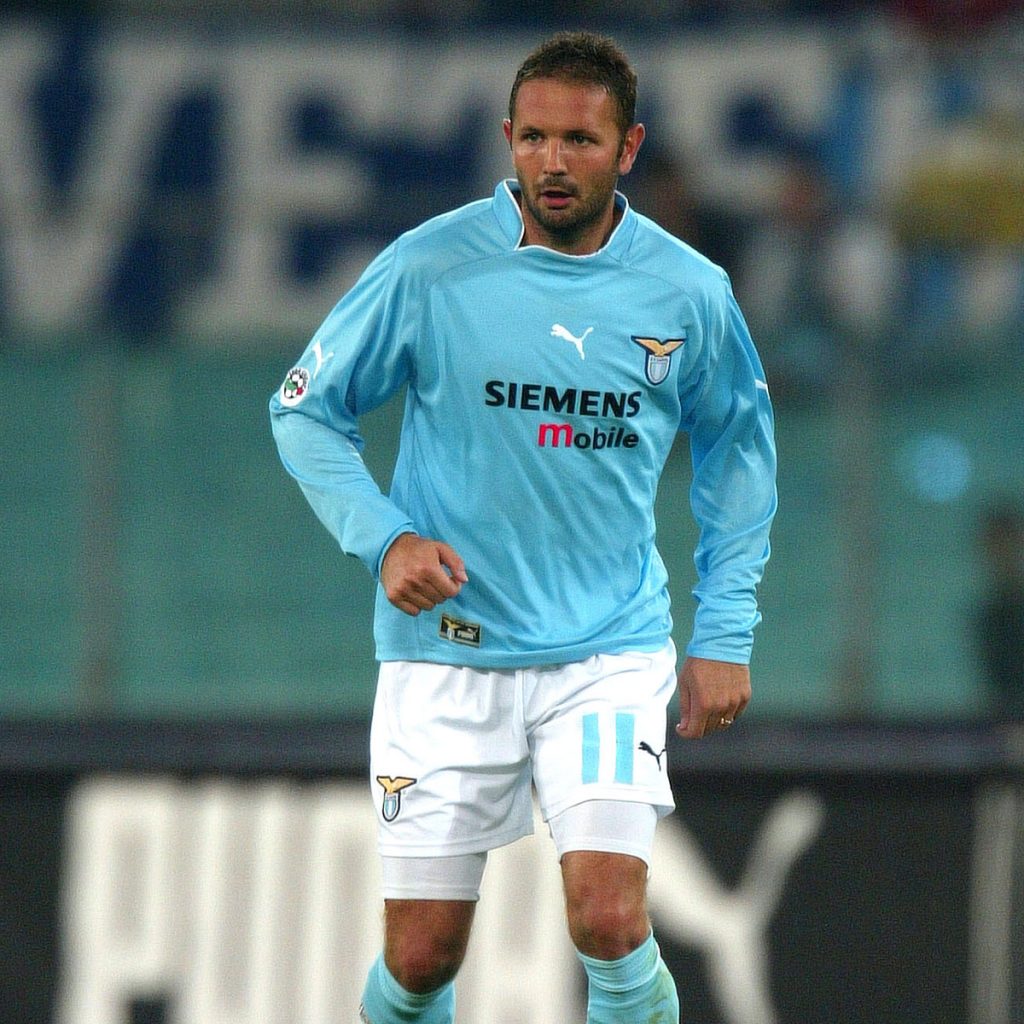 Sinisa Mihajlovic was brought to Lazio by head coach Sven-Göran Eriksson in the summer of 1998. During his career, Mihajlovic was famous for his remarkable long-distance striking, crossing, and passing ability. Mihajlovic was regarded as one of the best free-kick takers of all time. He was capable of scoring and creating chances from dead-ball opportunities and holds the record for the most goals from free-kicks in Serie A, with 28 goals. Playing with Lazio, Mihajlovic reached the 1999 UEFA Cup Winners' Cup final, scoring a 2-1 victory against RCD Mallorca. With Lazio, Mihajlovic also won the 1999 UEFA Super Cup. The club played 26 games and scored seven goals during the Serie A 1999-2000 season, and so Lazio won the second Scudetto in its history. Mihajlovic won his last trophy with Lazio in 2004 when the team beat Juventus in the Coppa Italia final.
Giuseppe Favalli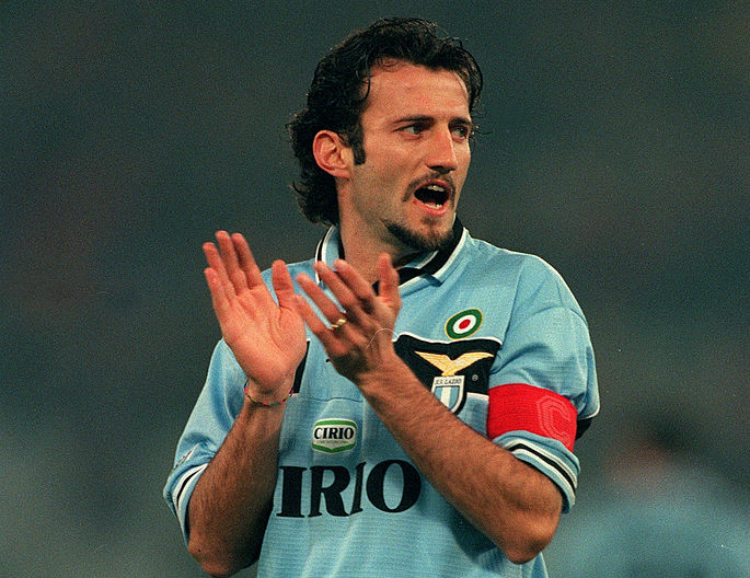 Giuseppe Favalli started his career with Cremonese in 1988. His strong performance in the club's 2-1 defeat to Internazionale resulted in him being signed by Lazio in 1992. As Alessandro Nesta was signed by Milan in 2002, Giuseppe became Lazio's team captain. With Lazio, Giuseppe won one Scudetto, three Coppa Italia, two Supercoppa Italiana, and one UEFA Super Cup. In his 12 seasons with Lazio, Giuseppe made 401 performances and became the player with the most appearances in Biancocelesti's history, scoring six goals. Giuseppe was a versatile, experienced, and successful defender. He was able to play a center-back and left or right flank as a full-back as well. Favalli played for Italy's national football team on eight occasions between 1994 and 2004.  He was also a member of Italy's UEFA Euro 2004 team.
Silvio Piola
Silvio Piola started his career with the Italian football club Pro Vercelli. At the age of 17, he scored 13 goals in his first year. In 1933 in a 7-2 over Fiorentina, Piola scored six goals, where he set the record of the joint-most goals scored in a single match in Serie A. In 1934, Piola moved to Lazio where he spent the next nine seasons. With Lazio, Piola was twice the Serie A top striker, in 1937 and 1943. Piola is regarded as one of the greatest strikers of his time and one of the best players in Italian history as well. He won the 1938 FIFA World Cup, with Italy scoring two goals in the finals. Piola was a highly versatile player. Apart from being a great striker, he was able to play in several positions such as on the wing, in midfield, or as a creative playmaker and second striker.
Giorgio Chinaglia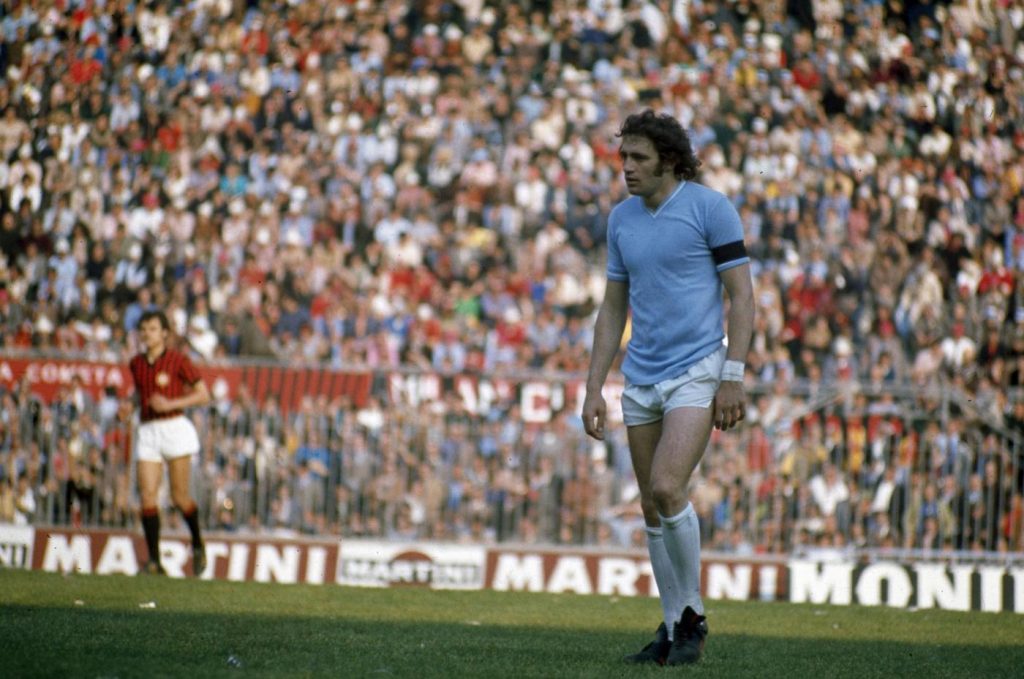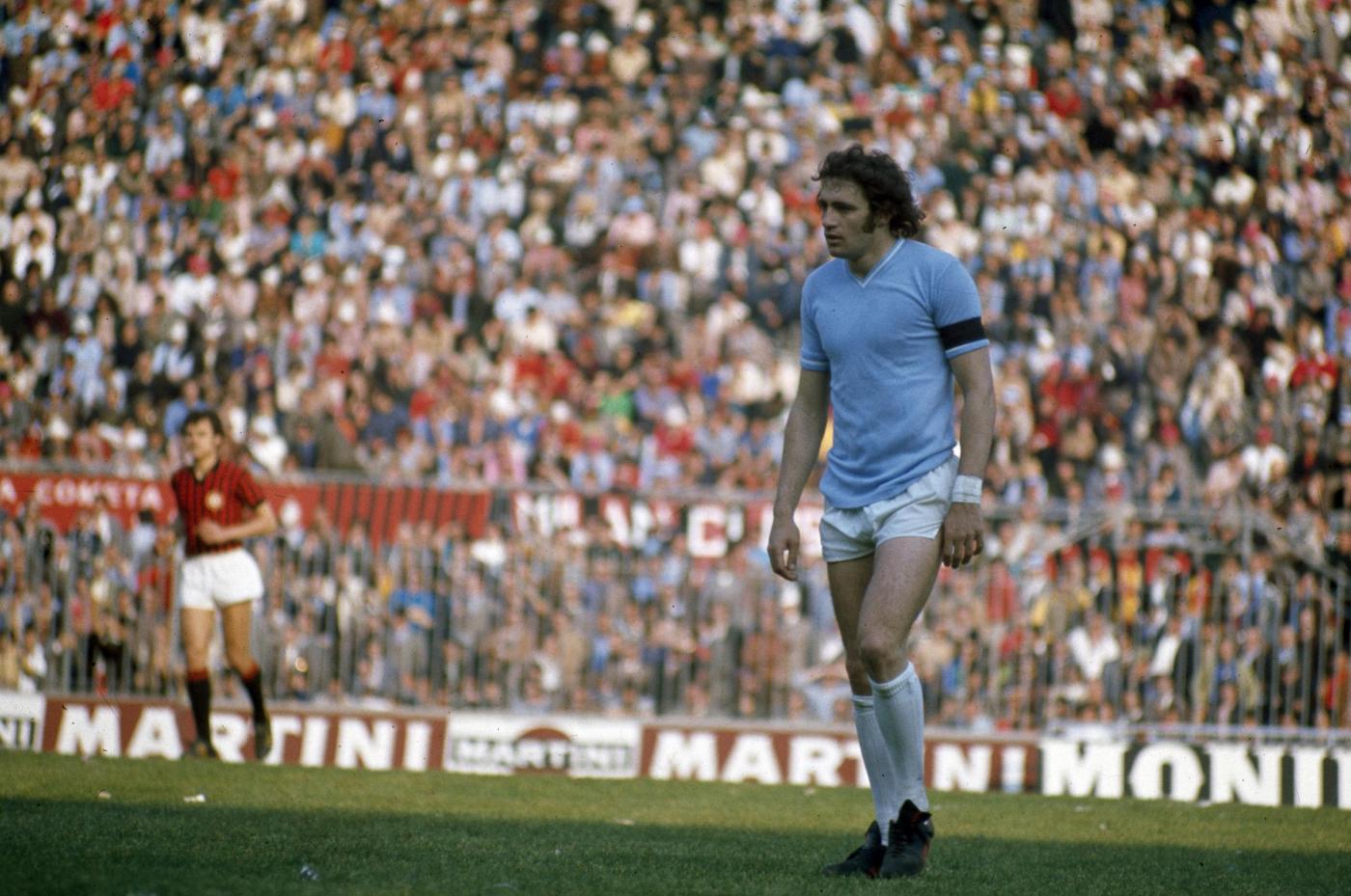 Giorgio Chinaglia started his career in Cardiff, Wales, where he played with Swansea Town. In 1969, he returned to Italy to play for Massese, Internapoli and Lazio. With Lazio, Chinaglia played the club's first league championship in the 1973-74 season, where he was the league's leading scorer. Chinaglia made it to the top as a highly productive goalscorer in Italy's Serie A, playing for Lazio. In his first season, he scored 12 goals, and in his second, he scored nine. But that wasn't sufficient, and Lazio was relegated to Serie B next season. During the following season, Chinaglia scored 21 goals and was the leading goalscorer in Serie B. In the next season, Chinaglia scored ten goals in Serie A, but Lazio missed out on the title, losing to Juventus in the final. During the 1973-74 season, he was the top scorer in the Italian league. He scored 25 goals and helped Lazio reach the Serie A. He scored a decisive goal from a penalty in a 1-0 win over Foggia.
Giuseppe Signori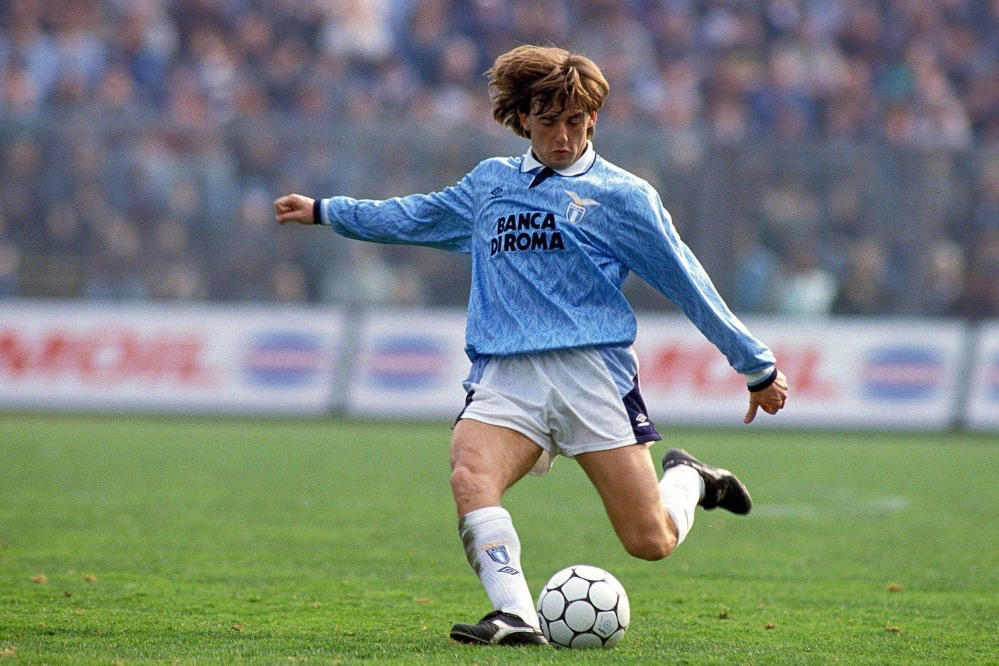 Giuseppe Signori began his career playing for Internazionale. In 1992, he joined Lazio, where he reached the peak of his career. He was the top scorer in Serie A three times – in 1993, 1994, and 1996. He scored nine goals in his first three seasons with Lazio, including a hat-trick against Parma. Not long after, he was called up to the Italian national team. By the end of season 1992-93, Signori topped the Serie A scoring charts with 26 league goals. In the next season, he again topped the Serie A charts by scoring 23 goals in 24 appearances. Signori scored 49 goals in two seasons and helped Lazio win fifth and fourth place, which qualified the club for the UEFA Cup. Signori was a fast and dedicated left-footed striker. He had a powerful and accurate shot, and so Signori was often compared to Luigi Riva. In the early part of his career, he played as a left-winger or a second striker, where his pace, excellent technique, as well as passing and crossing, were put to great use. Signori was also a penalty kick specialist. He scored 44 penalties from 52 attempts, making him one of the most accurate penalty kick takers in Serie A history.
Tommaso Rocchi
Tommaso Rocchi spent a large part of his career with Lazio and is the club's sixth-highest goalscorer of all time. Rocchi started his football career in his home city, playing in the youth ranks of Venezia. He climbed up the ranks of the junior system and in 1994 signed for Juventus. Rocchi started playing with Lazio in the 2004-05 season. He scored his first goal with Lazio in September 2004 against Brescia, with a 2-0 win. In that season, he also scored a hat trick against Leece. He ended his debut season with Lazio scoring 13 goals in 35 appearances. During the 2004-05 UEFA Cup, Rocchi scored twice in his first appearance in a European competition. He also scored the third goal in 3-1 Derby delle Capitale Win. In season 2007-08, Rocchi made his debut in the UEFA Champions League and scored a winning goal against Werder Bremen. Rocchi made over 200 appearances with Lazio and scored 83 goals at the end of season 2008-09.