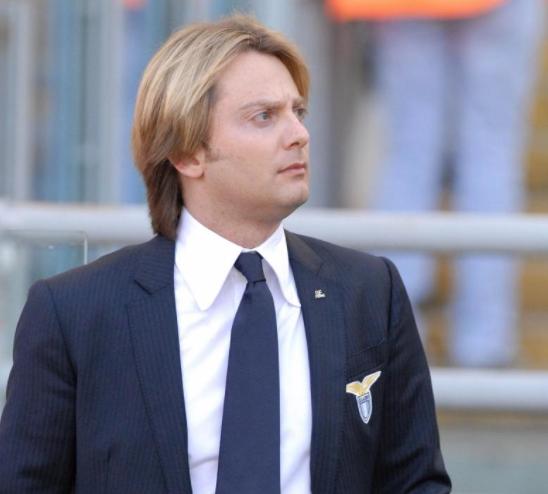 Lazio communications director Stefano De Martino discussed yesterday's thrilling 4-3 comeback win over Torino and the upcoming games against Zenit St. Petersburg and Juventus in an interview with Italian radio broadcaster Lazio Style Radio earlier today.
"Yesterday's victory was incredible, an incredible success has arrived, with a game within a game. It is those matches that bring you with the emotions of football, the league table is very tight and a long strange season is ahead of us.
"I read some controversy about an alleged penalty that was denied to Torino, with quite fanciful reconstructions. I do not believe that there were double standards."
He touched on the Biancocelesti's upcoming clash against Russian side Zenit St. Petersburg in the Champions League on Wednesday.
"Tomorrow will be the final day before the match against Zenit, an important match of absolute international value.
"It will allow us to increase our cultural background. It will be a match that, in case of a positive result, will say a lot."
The Lazio director spoke about the Nerazzurri's upcoming game against Juventus and the new signings.
"Then we will have Juventus, before the international break. Finally, Inzaghi has recovered many players and can train with the whole squad.
"Many new signings, I think Pereira, are starting to be noticed, as well as Hoedt, Akpa Akpro, Fares and Muriqi. The club has rarely made mistakes in the market, that matters."
He commented on how the Italian media can be unfair to Lazio, compared to international media outlets.
"There is a short-sightedness of the Italian press when talking about Lazio, unlike the international media. There are those who say that Lazio hide their communications, which is wrong.
"Remember that Lazio are listed on the Stock Exchange, so they are responsible for their behavior to the market."
Finally, De Martino confirmed that the Biancocelesti always follow the rules and are not responsible for announcing which players have tested positive for Covid-19.
"Those who speak from outside do not know the rules, we have always respected all the protocols and rules. For the positive Covid-19 cases, it is not the team that has to reveal the names."
On Saturday, Lazio announced that the entire squad would be placed into quarantine, due to multiple positive cases of Covid.
It was unclear who tested positive for the contagion, but the majority of the club's stars were present for yesterday's 4-3 win over Torino, with Spaniard Luis Alberto and Italian Manuel Lazzari both absent.