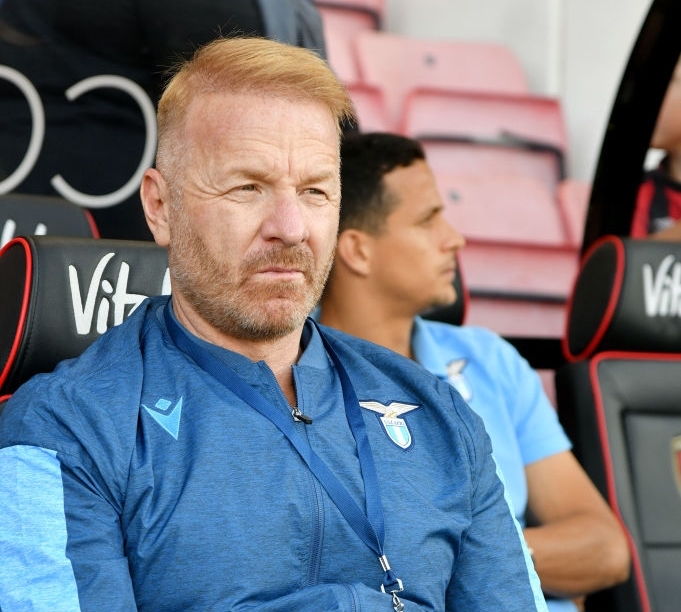 Lazio sporting director Igli Tare discussed the recent positive Covid-19 tests and attempted to clarify the situation in an interview with Italian broadcaster Sky Sports Italia ahead of the Biancocelesti's Champions League clash against Russian side Zenit St. Petersburg.
"When it comes to Lazio there is always something to talk about. We did regular tests last week, the federal prosecutors appeared a couple of times in Formello and we gave them the completed tests.

"On Friday and Saturday we repeated the tests, Immobile, Leiva and Strakosha were negative and for this Sunday they were in Turin. Yesterday, the same thing happened like last week with Pereira and Hoedt, where some values were changed."
The Albanian executive commented on how the Biancocelesti followed all protocol and how the three players who tested positive, Ciro Immobile, Lucas Leiva and Thomas Strakosha, could all feature against Juventus this weekend.
"We cooperated with all the relevant bodies, delivered the documentation and made ourselves fully available. We are waiting for the final decision, but we are in good spirits and there is no question about that.

"Absurd that Immobile could play on Sunday against Juventus because the test that was taken half an hour after UEFA's one was negative.

"The same thing happened with Strakosha and Leiva and we thought they could leave with the team, but we preferred, for the respect of the rules and especially the competition, not to bring them."
He highlighted how Inter experienced a similar situation with 21-year-old Moroccan wing back Achraf Hakimi.
"I did not take the Hakimi case as an example because it does not concern us, but it was a case similar to ours. It is not up to us to discuss this, we are available to the authorities to work together. We, like Inter in the past, are disappointed with this situation."
Tare commented on how consistency is needed in order to avoid these situations repeating in the future.
"In my opinion we need consistency, this is the only way we can move forward. If we continued like this, we would have to discuss these situations every week.

"Last week I did not want to be argumentative. Today we wanted to have all the players at our disposal, but it was not possible."
Finally, Tare spoke about the clash against Zenit.
"Today maybe Muriqi can have an impact. The match is very difficult, Zenit have 0 points and are injured, we know this is the last resort for them.

"We must take advantage of our form and try to win which would be important to progress to the next round."
Lazio's Immobile, Leiva and Strakosha were all forced to miss tonight's Champions League clash against the Russian side after testing positive for Covid earlier this week, despite featuring against Torino in the 4-3 comeback win in the league on the weekend.