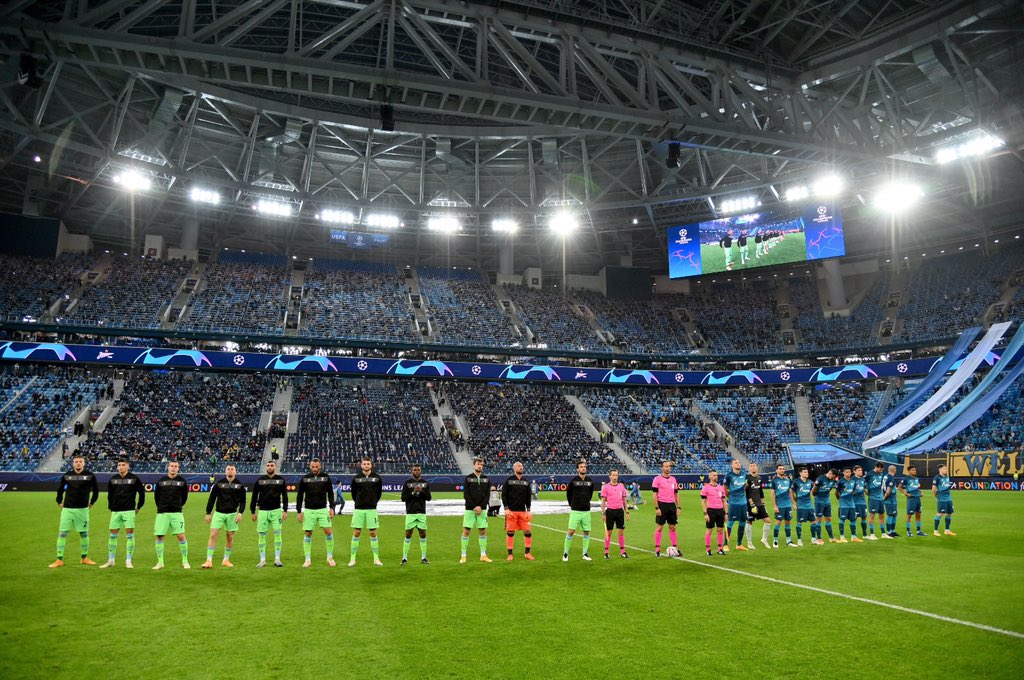 Lazio scored a late equalizer to earn a point against FC Zenit St. Petersburg in Matchday 3 of the 2020/21 UEFA Champions League.
Aleksandr Erokhin opened the score in the first half (off a headed pass across the six-yard box from Artem Dzyuba) and gave the Sine-Belo-Golubye a 1-0 lead. The Biancocelesti then struggled to get involved for most of the match with the Russian side playing very well defensively.
However, late into the match, it was Felipe Caicedo – the comeback hero – who rose to the occasion. He scored off a slick pass from Francesco Acerbi and helped Lazio earn a 1-1 draw. This was a point that many stated was undeserved for Lazio, yet given the circumstances they were in for this match, it was a well-earned result.
So, what did we learn from this match?
Felipe Caicedo Loves to Score Late Goals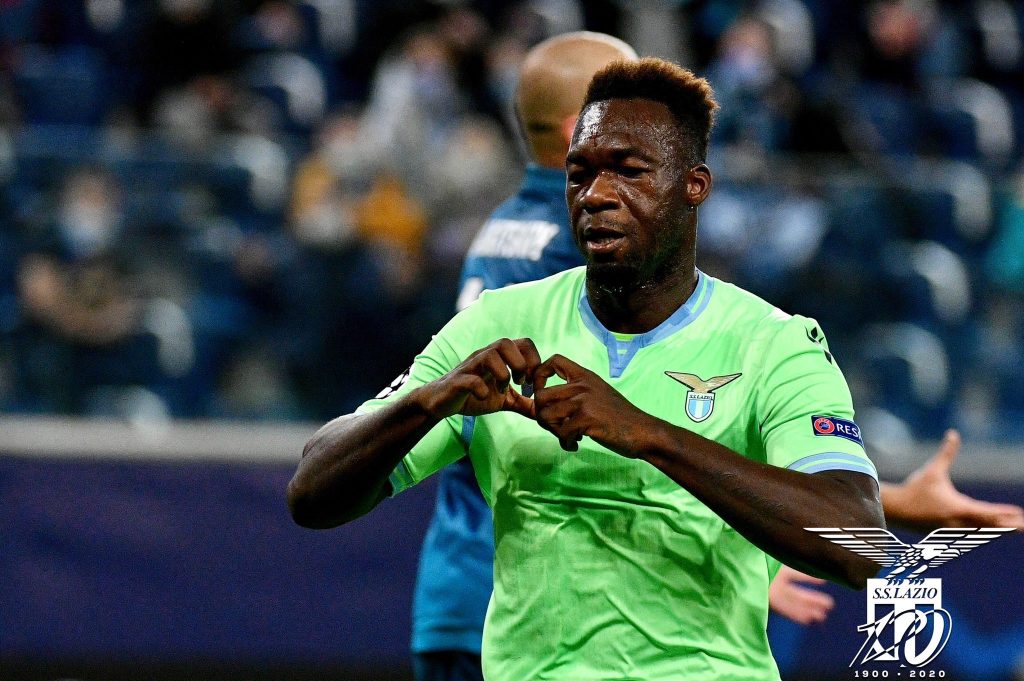 It has been a difficult start to Lazio's season as the squad has been hampered with injuries and illness. Ciro Immobile has missed the club's past two matches in the Champions League due to Covid-19 and started on the bench this past Sunday in Serie A versus Torino.
In Lazio's past two games, Caicedo came on as a substitute and delivered two crucial goals for his side. Against Torino, the Ecuadorian helped the Biancocelesti earn a 4-3 win, as he scored in the 90+8′. Against Zenit, he once again scored late (in the 82′) when Lazio were down 1-0 and in need of a goal to help them get back into the match.
The striker had a slow start in his career with the Roman side and showed inconsistencies in his first season. But in the past two seasons, he has shown great form; last year was his best season as he scored nine goals, all in Serie A, and many of them were late winners.
This season, Caicedo has had a strong start to this season, scoring three goals in all competitions in addition to his first goal in the Champions League. Finding an adequate replacement for Immobile has been a topic of discussion, yet it seems Caicedo is proving to be worthy of that candidate.
Simone Inzaghi's Men Show Great Character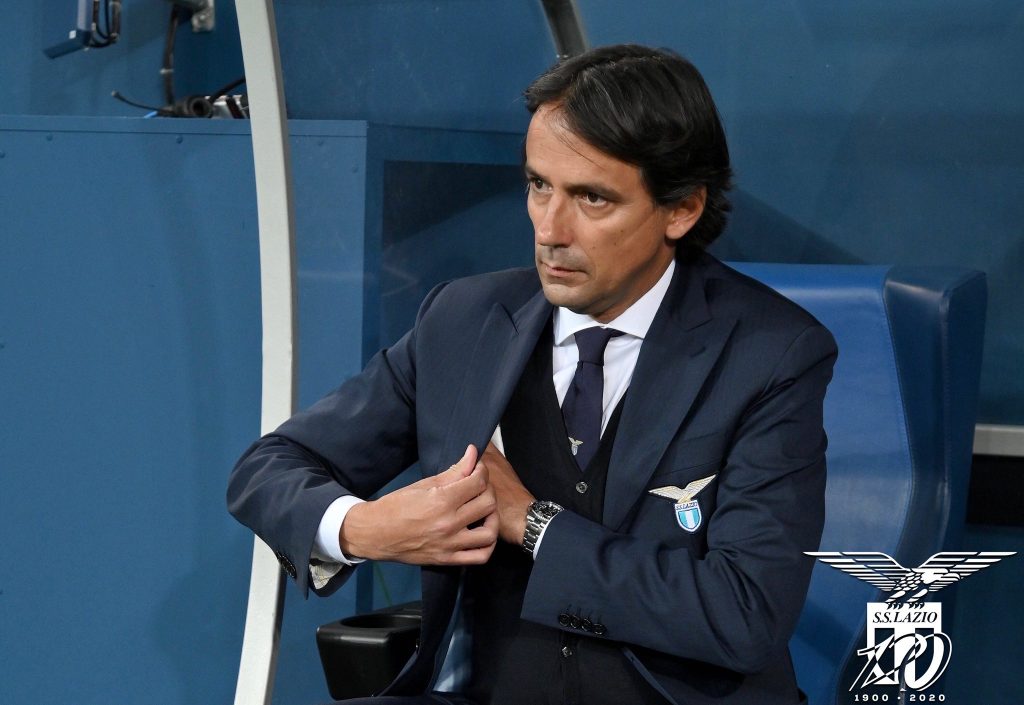 After missing out on Champions League football for the past 13 seasons, Lazio made their return this year. Players such as Ciro Immobile, Luis Alberto, Sergej Milinkovic-Savic, and Lucas Leiva played a key role last season in helping them advance. However, due to unfortunate circumstances, three of the four aforementioned players were absent in their past two Champions League matches due to Covid-19.
Last week, Lazio played Club Brugge KV without 12 players and had to call up six players from their Primavera squad. This week, they were without seven key players versus Zenit. However, this did not stop Lazio from earning two draws and more importantly, two crucial points. While the Biancocelesti did not escape with a victory in either match, they showed the willingness to fight for each other and leave everything on the field no matter what the circumstances may be.
In recent seasons, Lazio's depth has always been questioned. However, the likes of Wesley Hoedt, Patric, Felipe Caicedo, Danilo Cataldi, and Jean-Daniel Akpa Akpro have risen to the occasion and stepped up in big moments so for this 2020/21 season.
Aleksandr Erokhin Continues His Terrific Form
Zenit were missing two of their top players against Lazio. Sardar Azmoun and Sebastián Driussi were sidelined, yet this did not stop Erokhin from scoring for the Sine-Belo-Golubye (once again).
The Russian stepped up against Lazio, being clinical and decisive, to earn Zenit a point. He currently shares the team lead in goals in the Russian Premier League (6); he scored in four straight Premier League matches before the encounter against Lazio.
The two sides will be meeting again in the Champions League after the break yet this time at the Stadio Olimpico. Next time around, if Lazio are to escape with the full three points, they will need to contain Zenit's potent striker who has proven to be a threat this season.