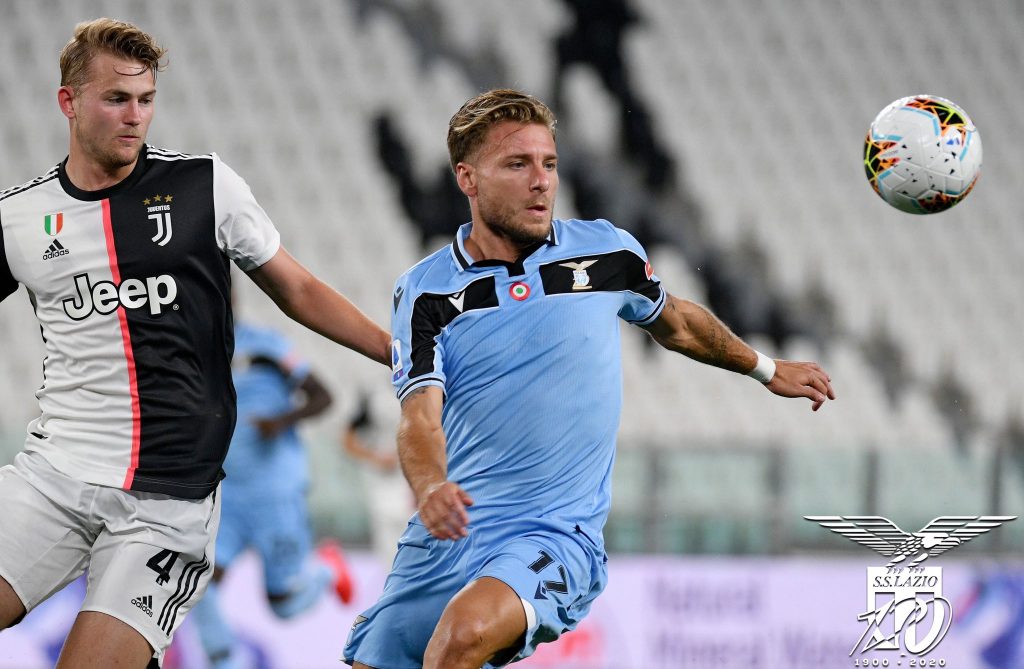 While there may be no derby this upcoming weekend in Serie A, there is one intriguing matchup. Juventus travel to Rome to play Lazio at the Stadio Olimpico on Sunday afternoon; when these two teams meet, it brings the best out of both squads.
Last season, they had significant matches that decided a Supercoppa Italiana for Lazio and an eventual ninth straight Scudetto for Juventus. Furthermore, in their final meeting last season, Ciro Immobile and Cristiano Ronaldo were duking it out for the Capocannoniere award. Despite the Bianconeri winning the match, Immobile scored Lazio's only goal which assisted in his record-breaking season. Not only did he score the most goals in Italy, he scored the most goals in Europe, receiving the European Golden Boot. He also drew level with Gonzalo Higuain's record of most goals scored in a Serie A season (36).
While Juventus and Lazio meet early this year, the weight of this game is still significant for both sides. Juventus sit in third with 12 points while Lazio occupy tenth place with 10 points. As neither side will want to drop three points, it will definitely be an exciting and interesting clash.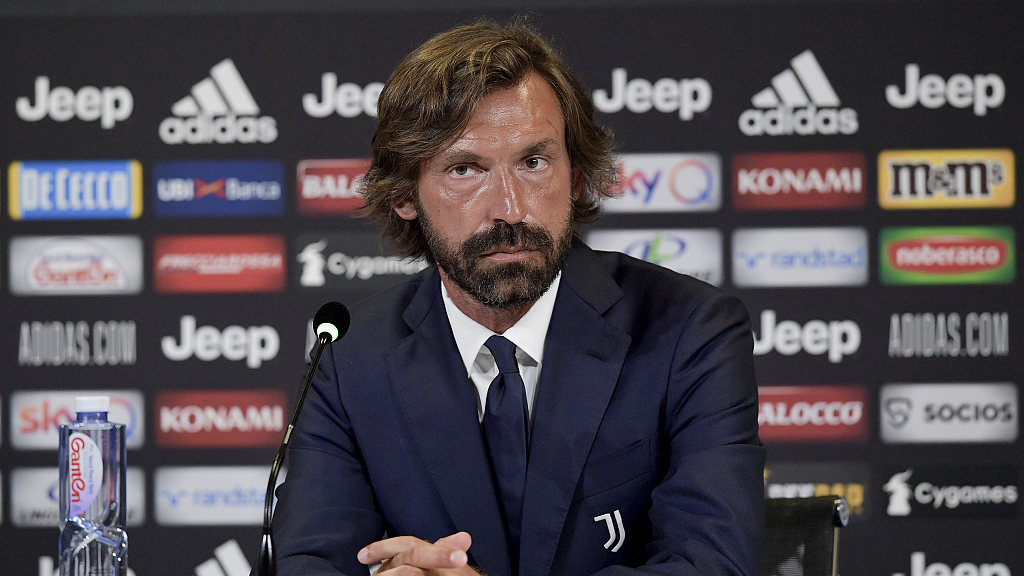 The Bianconeri's start to their season has been modest under new manager Andrea Pirlo. Although Juventus brought in young talented players (such as Federico Chiesa, Weston McKennie, Dejan Kulusevski, and Arthur) to join their formidable squad, whether it be due to injury, illness, players arriving late, or Pirlo getting used to the role, it has been a slow start to their season.
The coach has yet to find a firm formation (which has been changed more than once this season) and while they are unbeaten in Serie A, on most nights they have not looked convincing, seeming to struggle from a lack of chemistry. Paulo Dybala recently returned from an injury and is still trying to regain his form; Ronaldo just returned to the lineup after being sidelined from Covid-19; Matthijs de Ligt continues to nurse an injury that has prevented him from playing this season.
However, on a positive note, Merih Demiral has returned from a serious injury and has slotted in well, while Alvaro Morata has clearly matured, scoring six goals in all competitions thus far. The Turkish defender is proving why they originally invested in him, and the Spanish striker – who rejoined Juventus on loan from Atletico Madrid this summer – has found his form in front of goal once again.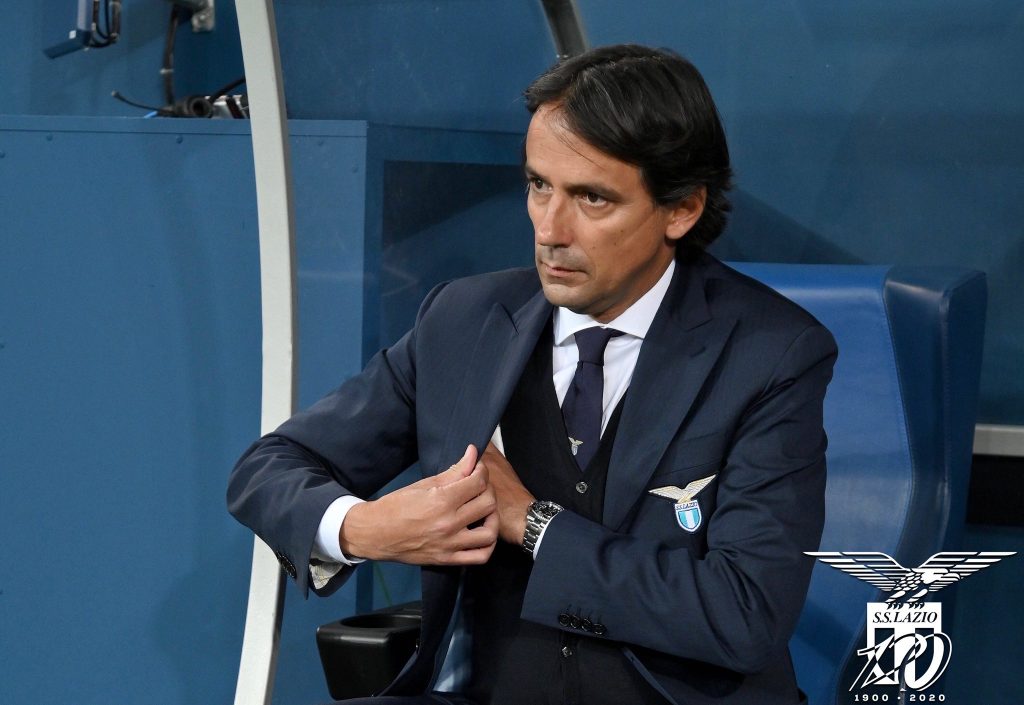 Lazio coach Simone Inzaghi has dealt with plenty of adversity himself since the start of this 2020/21 campaign. Although the club were active in the transfer market, many of their acquired players arrived late (Vedat Muriqi, Mohamed Fares,Wesley Hoedt, Andrea Pereira). Furthermore, Inzaghi is yet to have a full squad at his disposal, with key players being sidelined at different times in the season. While they have done well in Serie A – since their 3-0 loss to Sampdoria – the UEFA Champions League has been tough for them due to Covid-19.
Not only were they without 12 players (and forced had to call up six Primavera players) against Club Brugge KV in Matchday 2, the following week against FC Zenit St. Petersburg in Matchday 3, they were without seven key players (and were also forced to call up Primavera players to fill the squad). The likes of Luis Alberto, Immobile and Lucas Leiva missed both matches; yet the team showed great character to manage two crucial draws.
While there have definitely been low points thus far for Inzaghi and his men this season, they have turned everything around. They have gone unbeaten in five straight matches in all competitions and are showing great form at the moment. Caicedo has been leading the way in Immobile's absence as he scored late goals to secure a win and draw in their recent two matches; Sergej Milinkovic-Savic has worn the armband and is proving to be worthy of this status with great leadership in the midfield in Luis Alberto's absence.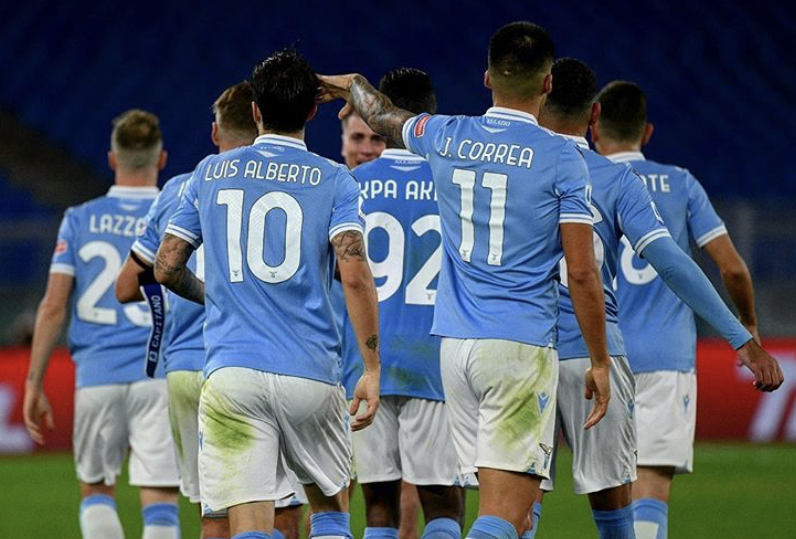 Overall, Juventus currently lacks cohesion, and this could be the opportunity for Lazio to pounce. While the Bianconeri continue to discover their real identity, Lazio are heading in a direction in which they will fight for a win no matter how difficult it may be. This is ultimately why Laziali should be optimistic ahead of this match; it could be an advantage to Lazio and help them defeat the champions.