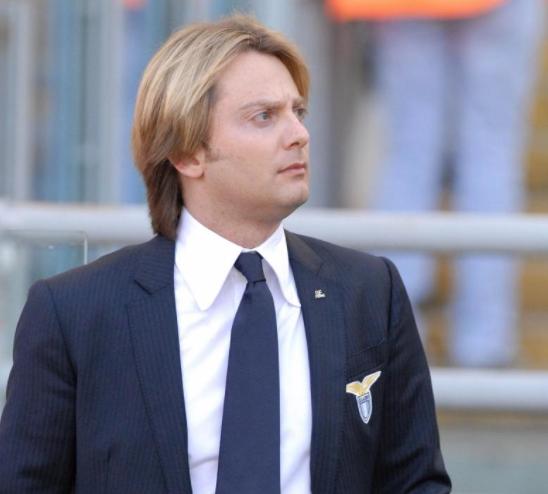 Lazio's Communications Director, Stefano De Martino, commented on the Covid-19 testing issues and explained the club's position to Radio Incontro Olympia.
We have not said anything because there is an ongoing investigation. The club, as always, respects the rules. A few days ago, we explicitly clarified that Lazio respected the protocols and that it collaborates with the authorities.
De Martino also clarified that the press should not confuse President Claudio Lotito's attitude with the actual facts regarding Lazio.
There are aspects that need to be clarified, but I repeat: Lotito may be nice or may not be nice sometimes, but our work is obvious. After years, the fans have understood the mechanisms. I cannot add anything else, everyone must take things as they are.
The Communication Director sees Lazio as a mature team that knows how to respect the rules.
Compared to years ago, we are more mature. We know we respected the rules.
Regarding the recent media attacks on Lazio, he said that those false claims only brought the team closer together.
I thank those who make these media attacks. This unites us and gives us more strength. It is clear that it is annoying, but I am sure that the Biancocelesti have understood all of this and have become closer to each other.
Lazio has not said much for the past weeks to the media. But the silence is part of their protocol and they remain united as a family.
Silence means respecting the rules and implementing a protocol. The club is collaborating. I tell the fans to remain calm and to concentrate on the results that are happening on the pitch. With Juve, we experienced some difficulty, but the team continues to show a lot. The quiet climate? We change and shape ourselves according to the situation. Lotito has always created a family atmosphere and like every family there are discussions, but the bond persists. In St. Petersburg we received the compliments of the Russian club. They welcomed us as an important team in Europe.
De Martino also commented on the absence of three players: Ciro Immobile, Senad Lulic, and Pepe Reina.
Immobile is calm and sorry for not being able to wear the Lazio shirt. He is a lion in a cage. It is devastating for him not to help his team and not to have played against Juve. There is a strong union between the guys. Lulic? He'll be back on the pitch shortly. He's fine. Our captain is essential, I hope there won't be any other problems. Reina was a great acquisition. He also brought charisma and a positive flow in the locker room.