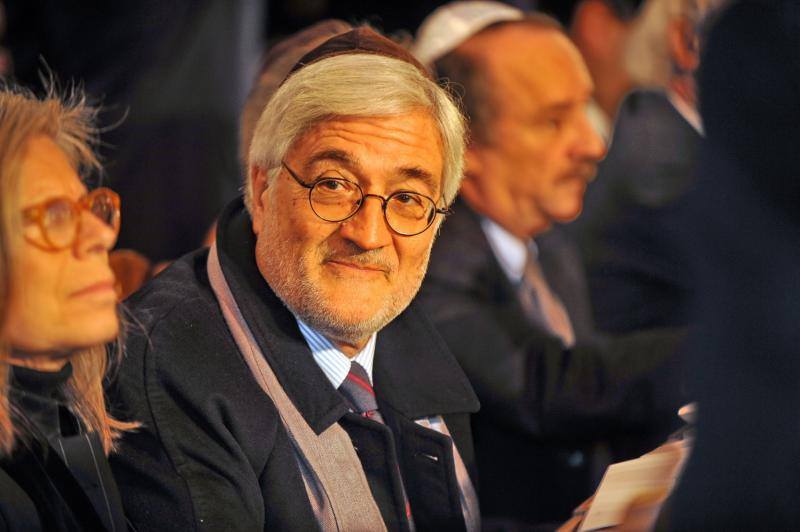 Lazio's former head of communications Guido Paglia replied to the comments made by the director of La Gazzetta dello Sport Stefano Barigelli in an interview with Italian radio broadcaster Radiosei yesterday.
"I believe that Barigelli couldn't do anything other than saying certain things for a rivalry that starts from afar. His is the school of Il Messaggero where Lazio is considered the Cinderella of the house, nobody believes that he doesn't have something against Lazio.

"Before Covid in the Gazzetta there was none, if not very little space, for the Biancocelesti. As far as the situation is concerned, I am not surprised, but it would be necessary to have the courage to take responsibility, I am very happy not to talk to Barigelli because I would have eaten him alive."
He commented on how there has been an anti-Lazio attitude for some months now and how the Roman side may struggle a little in communications.
"The anti-Lazio attitude has been going on for months, not to say years.

"Lazio has some faults on a communicative level, but I also remember that the director of communication Arturo Diaconale has some problems at the moment and therefore we can't force his hand too much. When I see these things, I become a beast."
Paglia spoke about the feud between Lazio president Claudio Lotito and Torino president Urbano Cairo.
"Why would Lazio have called Barigelli? Maybe it was the opposite. Already when he talks about Lotito he betrays himself because the problem is that the differences between Lotito and Cairo is old news, the whole world knows about the clashes that there have been in the League between the two.

"I imagine that Pulcini will sue him for what he said. With the FIGC Lazio is fine, UEFA has instead different parameters, it would be enough to standardize things."
Finally, Paglia discussed Biancocelesti coach Simone Inzaghi and his work with the squad.
"Until now Inzaghi has managed to make a small miracle with the players he had on the bench. It is clear that this is an unusual season.

"I didn't like Lazio against Juve throughout the whole game but they played well, the tactical level was very high and we saw very good playing patterns. Then there was this mental charge that led us to reach the result."
Lazio's Ciro Immobile, Lucas Leiva and Thomas Strakosha had their Covid-19 tests valid for the Juventus game re-examined, in order to determine the three players' health.
The trio were all forced to miss two Champions League games against Club Brugge and Zenit St. Petersburg, but appeared against Torino in the middle of that period, raising eyebrows.
Immobile and Leiva's tests both returned negative, although the Albanian shotstopper's test was again positive.