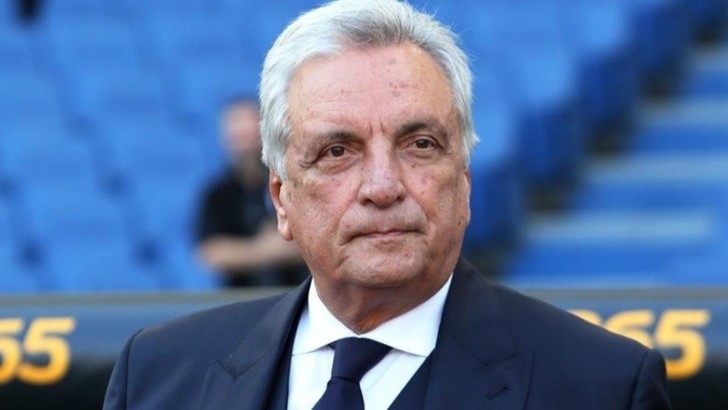 Lazio Communications Director Arturo Diaconale commented on the media attacks against the Biancocelesti and the recent Covid-19 testing issue in a statement posted on his Facebook page earlier today.
The Roman side have been at the centre of attention in recent weeks in the Italian media, relating to their Covid-19 testing inconsistencies.
Lazio's Ciro Immobile, Thomas Strakosha and Lucas Leiva all tested positive for the virus before their Champions League clash against Club Brugge on the 28th October, forcing them to miss the clash.
A few days later on 1st November, the trio all appeared in a Serie A clash against Torino after testing positive, with the Italian and Brazilian taking to the pitch, whilst the Albanian goalkeeper remained on the bench.
The next week, the three players against tested positive for Covid-19 ahead of their Champions League encounter with Zenit St. Petersburg, raising eyebrows.
Again, the trio were forced to miss the 1-1 draw with Juventus last weekend, but recent cross examination of the tests carried out proved that Immobile and Leiva were both negative, although Strakosha still tested positive.
The Italian media has been criticizing Lazio and their conduct in recent weeks, frustrating the Roman club.
Diaconale published a statement, saying:
"Dear Lazio fans…

"As you know, a serious personal matter in these days prevents me from being a greater physical presence in front of the internal and external events of S.S. Lazio. And in front of the media attacks that are trying, without succeeding, to put the club in trouble.

"Our team, after many years, has reached the Champions League, in which they are successfully defending Italy on the European front, and have not lost the desire nor the possibility to aspire for the Scudetto.

"I am sure that the latest events will have the effect of further compacting around Lazio their incomparable fans, to which I confirm my unchanged commitment, compatibly with my health conditions."