Lazio's personalized private airplane is ready for usage, according to a report from Italian newspaper Il Messaggero earlier today.
The report details how the Boeing 737-300 is a gift from President Claudio Lotito, who wants the team to travel in style and with all possible comforts.
On the tail of the aircraft will be the stylized eagle, with the sides containing the badge and name of the club, and the engines saying the club's date of birth.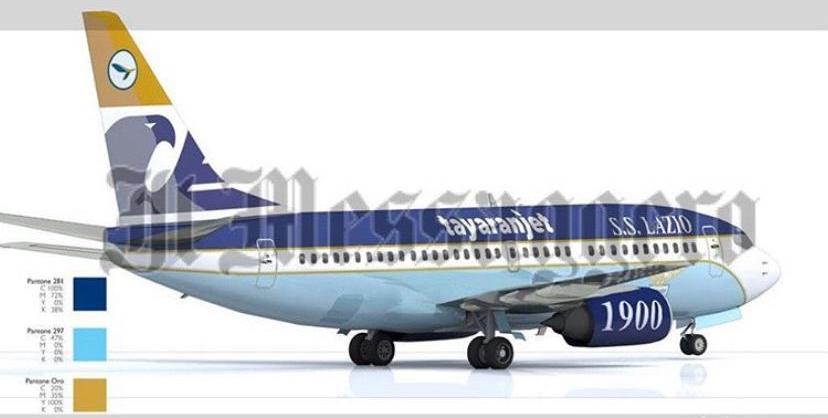 The stewardesses on board will wear a strictly Biancocelesti coloured scarf, in support of the squad. The fuselage also bears the name of Bulgarian airline company Tayaran Jet.
The first flight, which was initially postponed due to bureaucratic issues, could take place ahead of Lazio's next league clash against Crotone on the 21st November, with the team flying to the south of Italy the day before.
The Biancocelesti are joining the list of other top European clubs who have their own plane, which also includes Real Madrid, Bayern Munich and Manchester United.