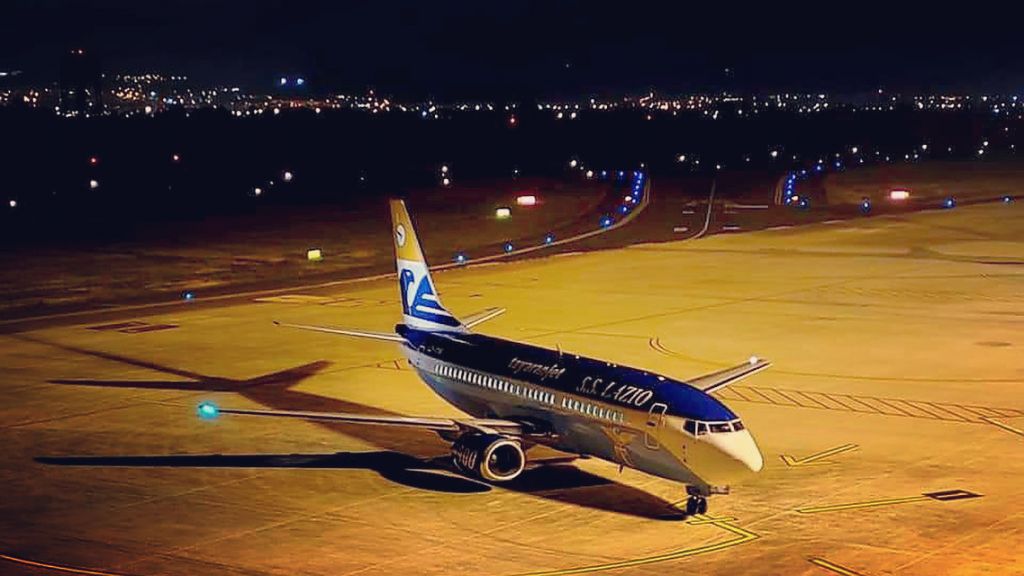 New details regarding Lazio's personalized private airplane have been revealed.
Unlike what many had thought about the deal, the Biancocelesti have made a smart business decision ahead of what is likely to be a difficult rest of the season.
The latest information suggests that Tayaranjet, the Bulgarian airline company, are the owners of the plane while Lazio is merely loaning out the aircraft. This will allow the squad and management to save money on flights during the season. Furthermore, the airplane is also branded with Lazio's colours and logo, which is in hope of enhancing the club's reputation.
The plane model is a Boeing 737-300. While it was built in 1989, it has been recently refurbished, making it safe to travel in.
It has been revealed that the Tayaranjet will also be looking to use the jet for commercial flights. Lazio will only loan out the plane when the team needs to travel for a match.
The deal is expected to be mutually beneficial. Both parties are set to receive a good deal of publicity from the business move, while Lazio is also set to save some travel expenses.