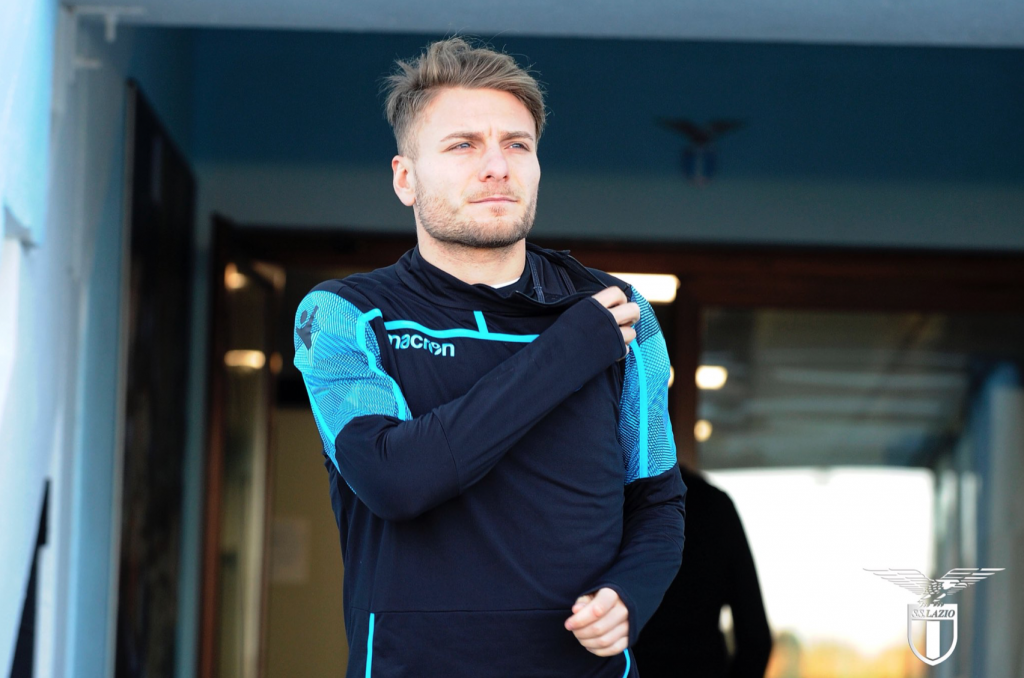 After being forced into self-isolation due to COVID-19 preventative measures, Lazio striker Ciro Immobile is finally ready to join his squad back to the pitch.
On Wednesday morning (November 18, 2020), the striker will carry out fitness tests at the Paideia Clinic; specifically a cardiological examination to ascertain his health.
Italian news outlet Agenzia Nazionale Stampa Associata (ANSA) reports that after this, he will then be able to train with the Biancocelesti squad and be available to Simone Inzaghi for the club's upcoming fixtures.
Immobile's quarantine was imposed by the Local Health Unit (Azienda Sanitaria Locale; ASL) on the eve of the Serie A match against Juventus, which took place on November 7, 2020, and ended in a 1-1 draw.
Lazio's next match is this upcoming Saturday (November 21, 2020) away to Crotone in Serie A. The Biancocelesti currently sit in ninth place after seven matches in the top flight of Italian football; however, the team's performances have been drastically improving despite numerous selection issues along the way.