On Saturday, November 21, 2020, the Stadio Ezio Scida hosts Crotone vs Lazio in Matchday 8 of the 2020/21 Serie A.
The Head Referee for this clash will be Juan Luca Sacchi, the Assistant Referees will be Passeri and Avalos, the Fourth Official will be Pezzuto, and the Video Assistant Referee (VAR) will be Guida with the assistance of Longo.
In the four times that Crotone and Lazio have played each other in Serie A, the Biancocelesti have won on two occasions, the Rossoblu have won on one occasion and there has been one draw. When playing at home, Crotone has a record of 1W-1D-0L against Lazio.
As it stands in the top flight of Italian football, the Biancocelesti sit in ninth with a record of 3W-2D-2L (11 points) and the Rossoblu sit in last with a record of 0W-2D-5L (2 points).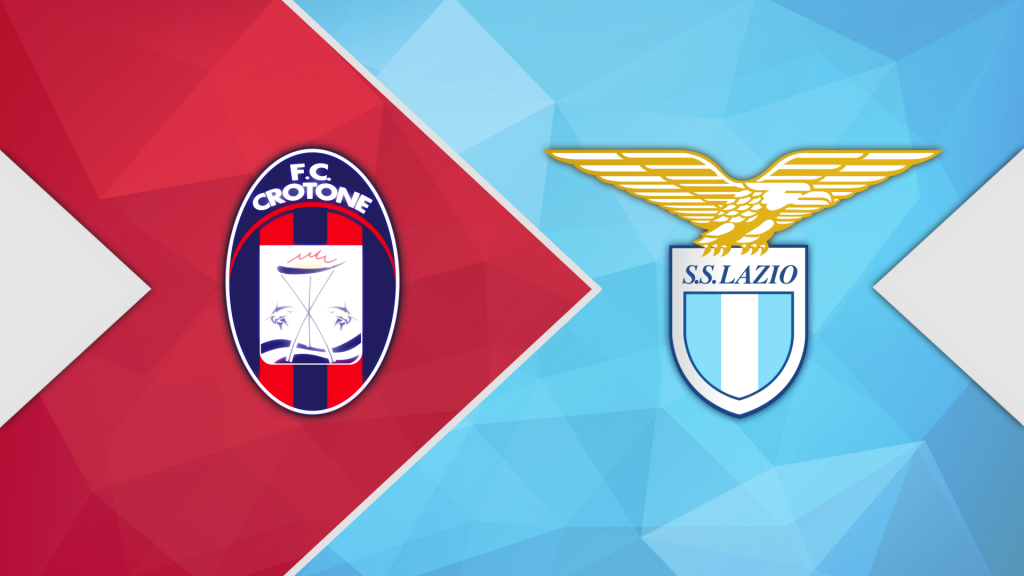 Expected Starting Lineups
Crotone (3-5-2): Cordaz; Magallan, Marrone, Golemic; Pereira, Petriccione, Cigarini, Vulic, Reca; Messias, Simy
Unavailable: Benali, Riviere, Molina
Disqualified: Luperto
One Yellow Card Away From Suspension: –
Lazio (3-5-2): Reina; Patric, Acerbi, Radu; Lazzari, Parolo, Lucas Leiva, Luis Alberto, Fares; Correa, Immobile
Unavailable: Proto, Strakosha, Milinkovic-Savic, Luiz Felipe
Disqualified: –
One Yellow Card Away From Suspension: –
Prediction
This match takes place after Lazio tied Juventus 1-1 at the Stadio Olimpico in Matchday 7 of the 2020/21 Serie A. It was another courageous effort from the Biancocelesti who were without Ciro Immobile, Lucas Leiva and Thomas Strakosha due to Covid-19. Simone Inzaghi finally received some encouraging news as Stefan Radu, Luis Alberto and Manuel Lazzari returned to the lineup. It has been a difficult start to Lazio's season who have struggled to have players at their disposal due to setbacks. It didn't take long for Juventus to open the score as Cristiano Ronaldo struck first in the 15′. Juan Cuadrado made a brilliant individual run up-field and crossed the ball into the goal and Ronaldo did a great job to put himself back onside; left unmarked he scored with ease. However, late in the match, Felipe Caicedo once again stepped up for the Biancocelesti. The forward made his run into the box and converted a precise pass from Joaquin Correa, who did a great job showcasing his footwork and movement to get around Rodrigo Bentancur and Adrien Rabiot in the dying seconds of the game. The Ecuadorian has done well leading the lines in Immobile's absence. Lazio managed to salvage a point against Juventus, as they showed great character and were still able to grind out a draw at home.
In Crotone's recent match against Torino, they were able to leave the Stadio Olimpico Grande Torino with a scoreless draw. In the first half, Crotone had the best chance between the two sides. Pedro Pereira got a shot off from just outside the Torino goal, yet Salvatore Sirigu made a nice reaching save to deny him of a goal. Crotone continued to apply the pressure as Junior Messias came close on two occasions to score for Crotone in the second half. Amer Gojak came close late in the match to scoring as his cross into the goal fooled goalkeeper Alex Cordaz, but it struck the left post and stayed out of the net. Aside from a decent and hard-fought match from Crotone, Sebastiano Luperto picked up a second yellow card near stoppage time and will miss the match against Lazio. Crotone manager, Giovanni Stroppa has been in the hot seat in recent times. He has yet to register his first win this season and remains the only winless club in Serie A. In their first seven matches, they have mustered two draws and five losses. They will hope their draw against Torino will turn their season around and build some momentum.
After a slow start, Lazio are unbeaten in six straight games in all competitions. With the character they showed against Torino, FC Zenit St. Petersburg and Juventus, this team has shown that they have the ability to overcome difficult circumstances. Leiva has returned from Covid and begun training while their lead striker, Immobile, returns to the lineup and will only make Stroppa's job more difficult. As for Crotone, they will aim for their first win this season. Although it has been a slow start to their campaign, they have managed to steal points from Juventus and Torino, so this side should not be taken lightly. If Lazio are to pick up the three points, the Biancocelesti will need to be highly motivated and mentally prepared against a Crotone side who has looked fragile in recent times. They will aim to get their first win at the Stadio Ezio Scida, a place they have never won before in Serie A.
Prediction: Crotone 1-2 Lazio