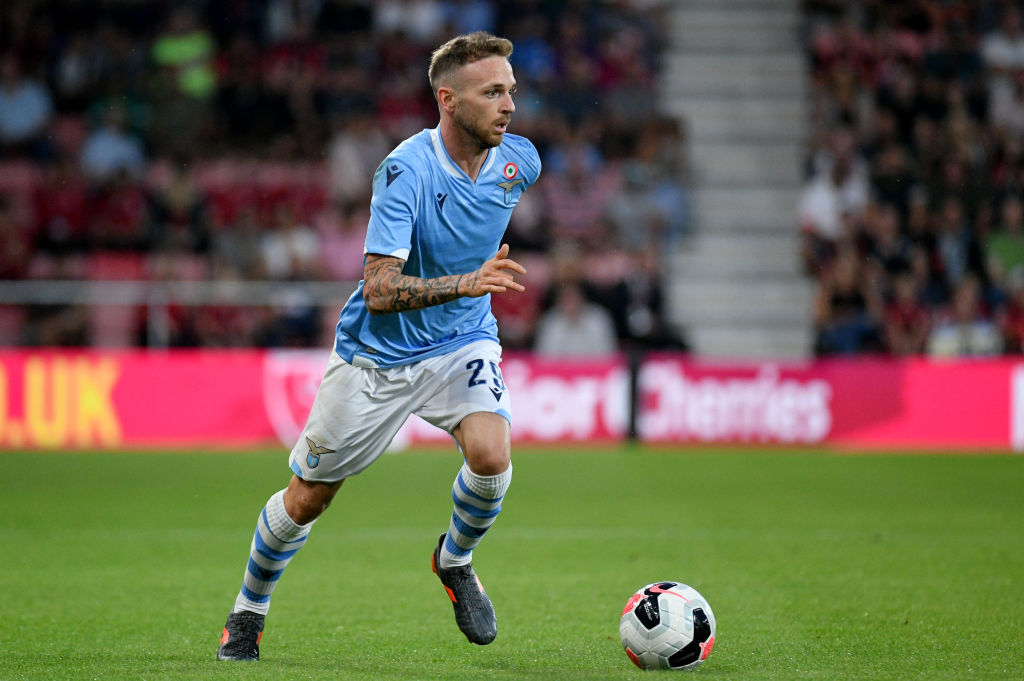 Lazio wing back Manuel Lazzari is expected to start against newly promoted Crotone tomorrow, according to a report from Italian radio broadcaster Radiosei earlier today.
The report details how the 26-year-old Italian, who is contracted to the Biancocelesti until 2024, has fully recovered from his muscle problems and Covid-19, and can finally start again for coach Simone Inzaghi.
He has missed five out of 10 games so far this season, an absence that was clearly felt, and so his return will be key for the Roman side.
Lazzari has not started since the 1-1 draw against Inter at the start of last month, the report continues, but has worked hard this international break to complete his recovery.
The Italian stay in Formello over the last couple of weeks and did not miss a training session, keen to impress in both the league and the Champions League.
Last season, Lazzari scored one goal and provided four assists in 40 appearances.