On Saturday, November 21, 2020, the Stadio Ezio Scida hosted Crotone vs Lazio in Matchday 8 of the 2020/21 Serie A. The final score was a 2-0 victory in favour of the Biancocelesti; Lazio's record is now 4W-2D-2L (14 points) in the top flight of Italian football.

Referees
The Head Referee for this clash was Juan Luca Sacchi, the Assistant Referees were Passeri and Avalos, the Fourth Official was Pezzuto, and the Video Assistant Referee (VAR) was Guida with the assistance of Longo.
Managers
Crotone: Giovanni Stroppa
Lazio: Simone Inzaghi
Starting Lineups & Substitutions
Crotone (3-5-2): Cordaz; Magallan, Marrone, Cuomo; Rispoli (46′ Pereira), Benali, Petriccione (68′ Dragus), Vulic (79′ Riviere), Reca; Messias, Simy
Lazio (3-5-2): Reina; Patric (78′ Hoedt), Acerbi, Radu; Lazzari, Parolo (46′ Akpa Akpro), Lucas Leiva, Luis Alberto, Fares (46′ Marusic); Correa (62′ Caicedo), Immobile (74′ Pereira).
Goalscorers
Crotone: –
Lazio: Immobile (21′), Correa (58′)
Yellow Carded
Crotone: Rispoli, Marrone, Cuomo,
Lazio: Fares, Parolo, Lucas Leiva, Luis Alberto
Player Ratings
Inzaghi 8 | Reina 6.5, Patric 6 (Hoedt 6), Acerbi 7.5, Radu 7; Lazzari 7, Parolo 7 (Akpa Akpro 7), Lucas Leiva 6.5, Luis Alberto 6.5, Fares 6 (Marusic 6.5); Correa 7.5 (Caicedo 6), Immobile 8 (Pereira 6)
Recap
Following the November international break, Lazio took on Crotone away from home in an attempt to secure their first-ever victory at the Stadio Ezio Scida (in Serie A) and climb the table.
Due to a storm, the conditions for this match were rather adverse; there was heavy rainfall and strong wind which gave both sides a challenge. However, Simone Inzaghi's Biancocelesti were able to overcome Giovanni Stroppa's Rossoblu by a score of 2-0 thanks to goals from attacking duo Ciro Immobile and Joaquin Correa.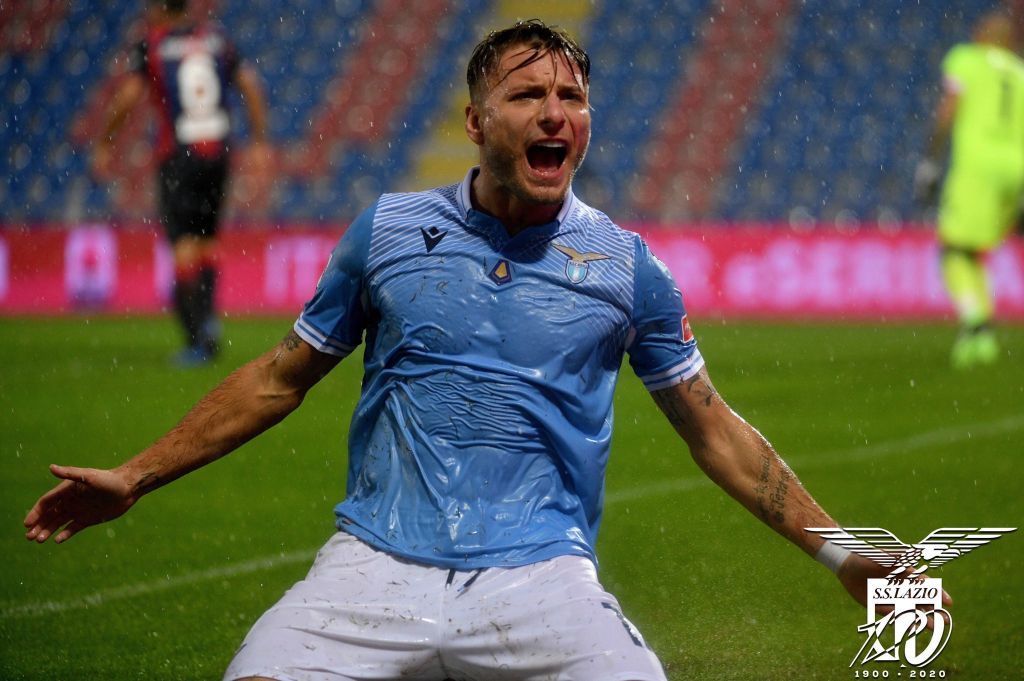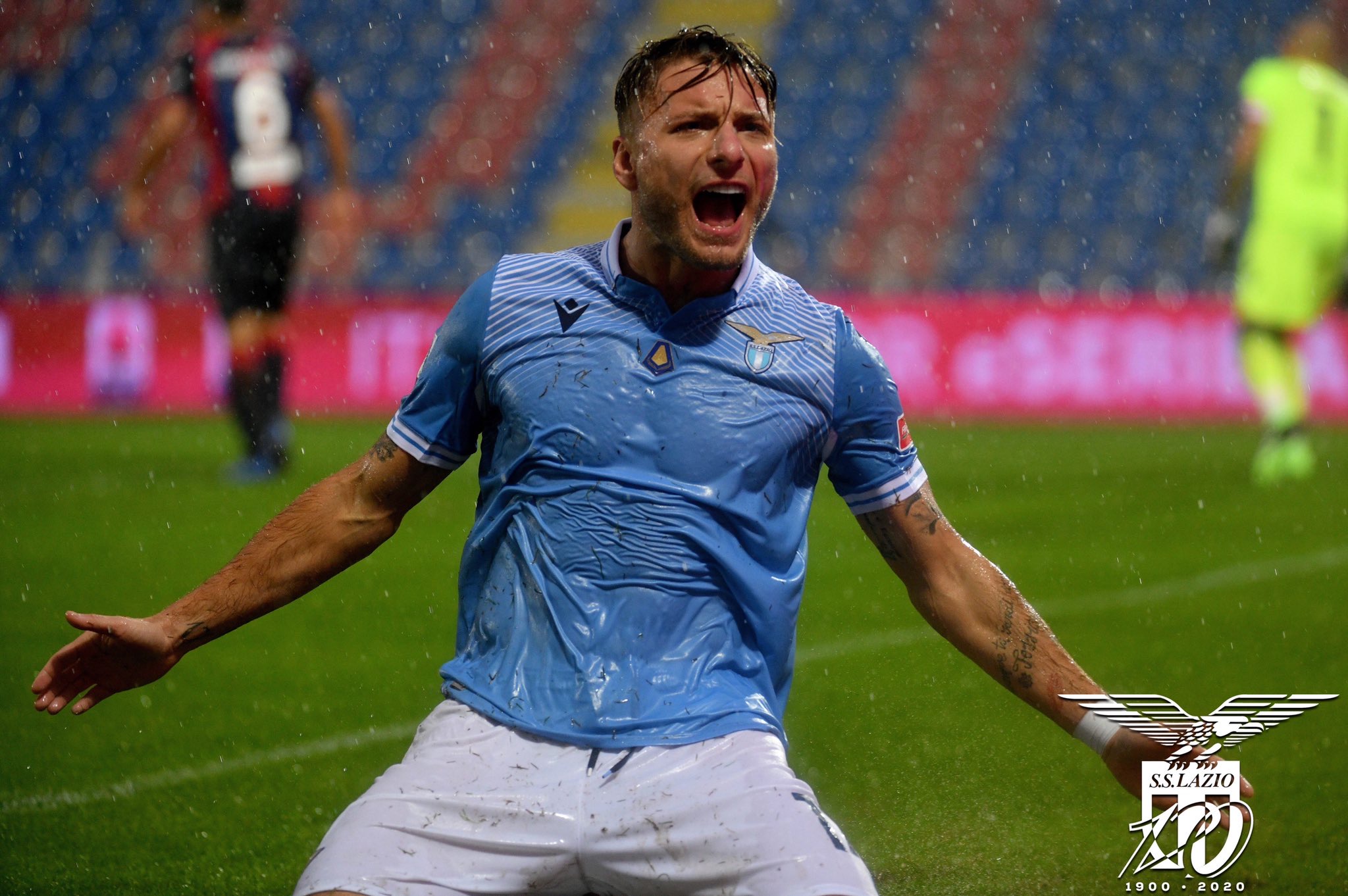 Early on in this match, both sides had their chances to score. The first opportunity fell to Lazio and Immobile in the 8′. After Cordaz failed to properly control the ball outside of his box, Immobile had a chance to open the scoring with a gaping goal; however, his shot went narrowly wide from just outside the 18-yard box. Following this in the 14′, Simy had a great chance to score after a cross came into Lazio's 18-yard box from the right flank; but his left-footed volley slowly and painfully rolled past Pepe Reina's goal.
The first goal came in the 21′ through Immobile. Marco Parolo received a pass from Francesco Acerbi, saw Immobile making a run into the box, and sent a perfectly placed long ball. The Italian striker connected with a header that he directed into the bottom left corner.
Following this, Inzaghi's men continued to press. Parolo had the chance to put Lazio up 2-0 in the 37′ after a nice build-up play; however, Cordaz made an excellent left-handed save. Then it was Mohamed Fares's turn right before half-time. Patric sent a deep cross into the box that was met by the Algerian; however, once again it was Cordaz to Crotone's rescue. 1-0 Lazio is how the half would end.
The second goal came in the 58′ through Correa. After receiving a through ball from Immobile, he sprinted towards Crotone's goal, beat a Crotone defender, and took a shot that went through Cordaz's legs and into the back of the net.
After this, Lazio had two other good opportunities to add another goal. The first chance through Immobile in the 66′ and then in the 72′ through Felipe Caicedo. However, the match would end 2-0.