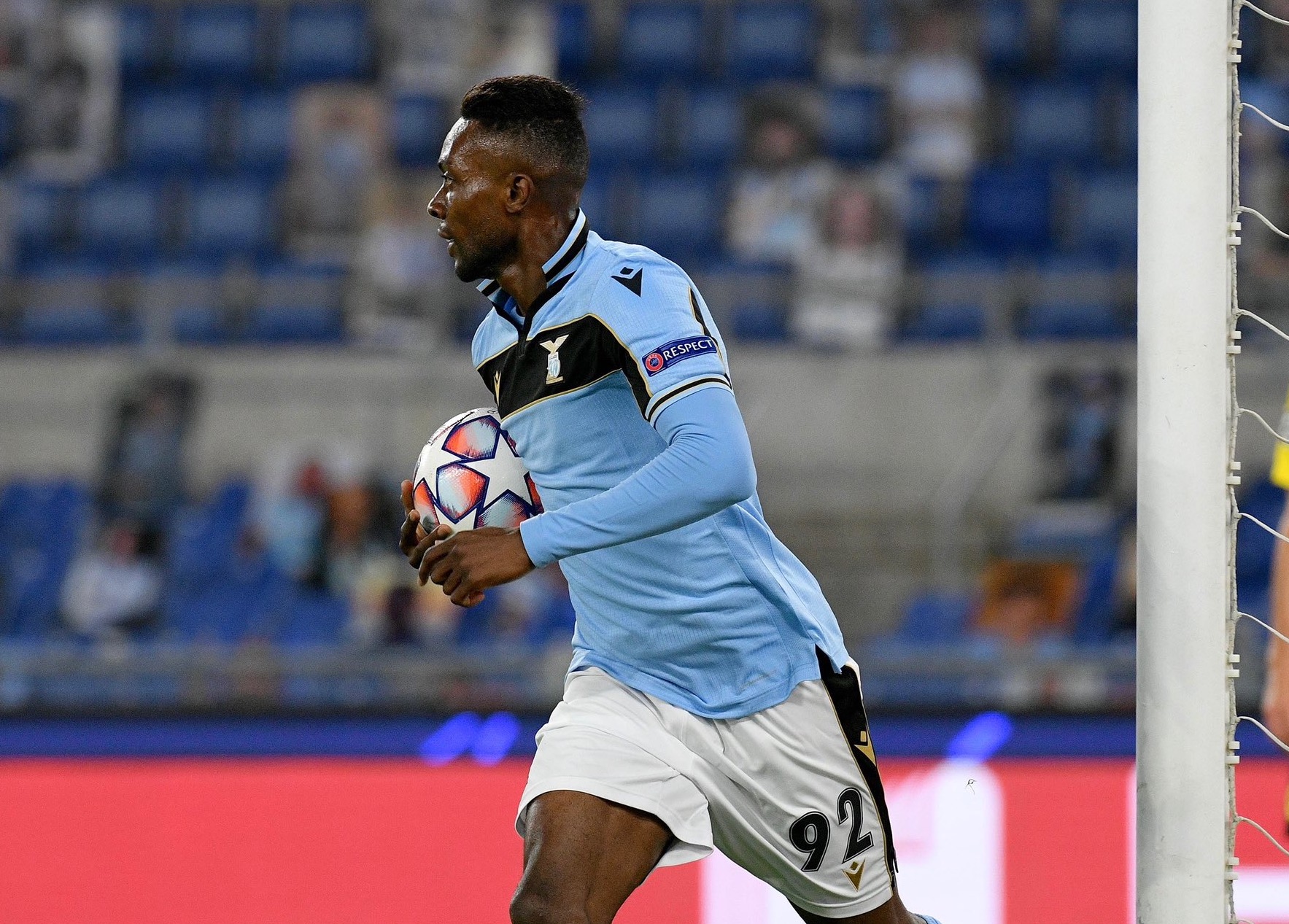 Lazio midfielder Jean-Daniel Akpa Akpro discussed his long career so far, his experiences at Lazio, and his life in an interview with French media outlet Foot Mercato a few days ago.
First, he spoke about his departure from his first club, Toulouse.
It was a sad ending. I had a bit of trouble accepting it because I had a bad season and asked the club to extend my contract for a year, considering that I had been injured for a good part of the year. They refused and let me leave.

That is why I was a bit sad and disappointed. I trained at Toulouse, I started playing football there when I was five years old. I spent twenty years at that club and I thought they would try to help me. In the end it wasn't like that.

But honestly, I have good memories of Toulouse. They are the ones who made me grow up, I learned everything there. I was a captain, I lived my first caps with the Ivory Coast and made the World Cup. I experienced everything there.
The 28-year-old French midfielder touched on some difficult months that followed after he left Toulouse, before joining Serie B side Salernitana, which is owned by Lazio president Claudio Lotito.
At the end of my last year in Toulouse, I was no longer injured. But I was unemployed for six months. At that time, I wanted to leave France. Clubs were interested but I thought there would be more. So, I refused the various offers.

And by refusing, time passed and I had nothing left. In October I did a trial at Aston Villa but I was not successful. So, I returned to France where I trained myself. In January they told me about a Serie B club that wanted me, Salernitana, whose president was the same as Lazio.

They explained to me that if I did things right in Salerno, I would have the chance to sign with Lazio. Dinamo Zagreb was also interested, but I preferred to go to Italy because it is a country and a league that I have always loved. So, it was the perfect time for me to go.
Akpa Akpro has very fond memories of his time in Salerno with the Serie B club.
I wanted to be a part of the history of the club and earn promotion to Serie A after a long time. Last year we were about to make the playoffs but we lost the last match. It was sad. We had good players, our coach was the former coach of Italy.

Salernitana was a great adventure for me. I played in a great club, a beautiful city, the environment was fantastic. And so were the fans. Without offending those of Toulouse, those of Salernitana are warmer. They are surprising. When my family came and saw the supporters, they were surprised.
The 28-year-old French midfielder discussed his arrival at Lazio earlier this year.
The president talked about me coming to see the Salernitana games. He liked me and told Simone Inzaghi. The coach had followed my matches a bit and found my profile interesting. Lazio made me sign, trying me during the training sessions to see if I was on their level.

I agreed and integrated myself into the team this season. I told myself that I made the right choice by signing for Salernitana because it allowed me to head to Lazio. The club qualified for the Champions League.

I was leaving Serie B to go and play for a club that would play the Champions League. Lazio are one of the best clubs in Italy, they are part of the top five in the league. It is a privilege to be at Lazio. I do not realize it with the matches every three days. But it is an enormous satisfaction!
The former Toulouse midfielder discussed his start with the Biancocelesti.
Good and not good. I think I can do ten times better. I'm lucky that the coach trusts me and that he lets me enter the game or play as a starter. Frankly, I didn't think I would adapt so quickly.
Akpa Akpro touched on Lazio coach Simone Inzaghi.
He is a top coach and there are also top players in Lazio. Also, the assistants, the staff, are really great professionals. They all go in the same direction. That's why this team is doing good things, I hope to help them do even better.

Simone Inzaghi imposes his style. Lazio does a lot of ball possession, but we have all the elements to play also in different ways.
He spoke about the best moments of his career so far and his goals.
I would like to go even higher. I do not know my limits, I do not set them. Since I started this is the best moment of my career. I hope there will be even better ones, you have to work and believe in them all the time.
Finally, Akpa Akpro spoke about the baseless rumours that Lazio could be relegated as a result of the inconsistent Covid-19 testing issues.
We talked about it a bit, then there was a break and I went to the national team. I really don't know the why and how of this controversy.

We discussed it with my teammates and they tell me that everything is fine. So, we continue to respect the rules and focus on the pitch.