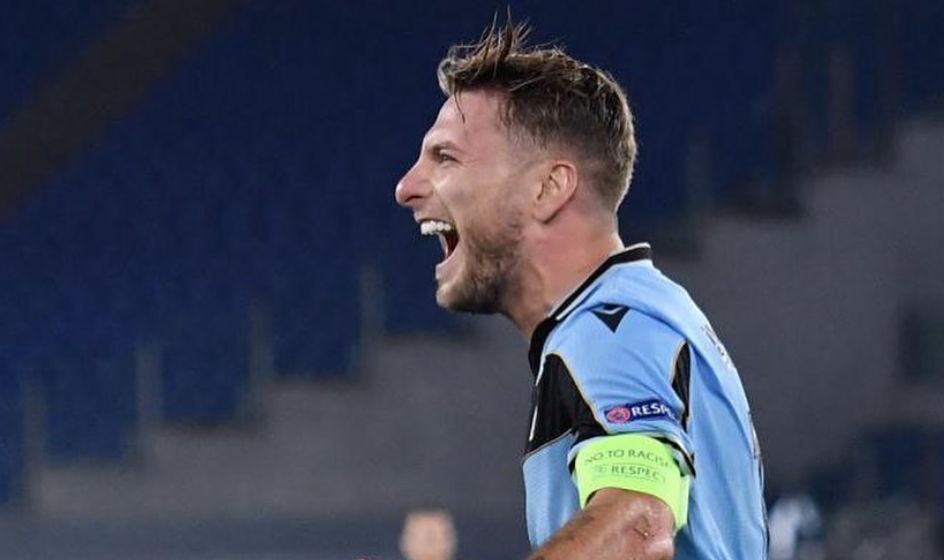 Lazio striker Ciro Immobile discussed the Biancocelesti's exciting 3-1 Champions League win over Zenit St. Petersburg in an interview with Italian broadcaster Sky Sports Italia after the game.
When I'm not playing football, I'm like a child who misses their toys.

I've dedicated my life to it and so it's doubles my anger when I can't play, today I had enthusiasm to give something more to the team that up to today has performed very well.
The 30-year-old Italian striker, who is contracted to the Roman club until 2025, then touched on how he is earning his spot in Lazio's history.
I'm entering the club's history and it's great, I read names that have made history, I'm proud of this.

I take the credit but I share it with my teammates, the coach and the staff.
Finally, Immobile highlighted how the best was still yet to come.
Yes, it is true. When Ronaldo arrived, I had an extra incentive to at least catch up, and the same with Ibra.

I study a lot from them, you have to do it with these champions here. I'm happy with this mini-match, I still feel very young and I hope to age like Ibra has.
The 30-year-old Immobile made his Champions League return in explosive style, netting only minutes into the Biancocelesti's Champions League match against Zenit earlier tonight.
The Italian forward has recently recovered from a long battle with Covid-19, which forced him to miss three games across Serie A and the Champions League.
Immobile has made eight appearances across all competitions so far this season, scoring seven goals and providing two assists in that time.
Lazio can qualify for the next round of the competition next week should they match or better Club Brugge's result against Zenit.