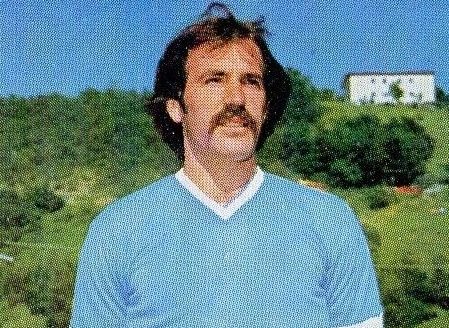 Former Lazio midfielder Antonio Lopez discussed the Biancocelesti's loss to Udinese yesterday, the busy schedule, AC Milan's performances this season and more in an interview with Italian radio broadcaster Lazio Style Radio earlier today.
I saw just the difference in pace, Lazio were tired, they couldn't have that decision to face their opponents.

Mental aspect, yes, but also physical. It's a shame because they were on the right track, and with a victory they would have occupied an exceptional spot in the table.
The 68-year-old Italian commented on how teams also involved in the Champions League, Atalanta and Juventus, disappointed on Sunday.
It is not a coincidence, but a reality. We can console ourselves thinking that the others did not have a happy Sunday either.
He touched on the Rossoneri's performances so far this season and how they're top of the league table.
They had an important transformation. I think that Ibrahimovic has made a qualitative leap, and created a great squad.
Lopez spoke about the difficulties of playing this season amidst the global Covid-19 pandemic, with a busy schedule and games being played behind closed doors.
The element of spectators at the stadium is fundamental, it is difficult to play without an audience. And then there are so many matches, it's not easy to play them all. It is also a mental factor.

There are many complications that make it possible to see a surreal season. Udinese had a happy day, on other occasions I have not seen the same team. They took advantage of a Lazio in those conditions.
Finally, Lopez discussed many players in the Biancocelesti squad, from Serbian midfielder Sergej Milinkovic-Savic to Italian forward Ciro Immobile.
You can't do without a player like Milinkovic-Savic. Leiva is back, we have a team that can play well against Dortmund. I would like to Correa being more decisive, he arrives in front of goal and cannot make an impact.

He has great qualities, and he lacks that for being great. Immobile manages in every way to score, Correa is never decisive, Luiz Felipe gives you confidence, he has character, will and determination.
Lazio's defeat to the Bianconeri means that they are now 9th in the Serie A table after nine games, sitting on 14 points, three points behind rivals Roma.
Their next game in the league is against newly promoted Spezia this weekend.