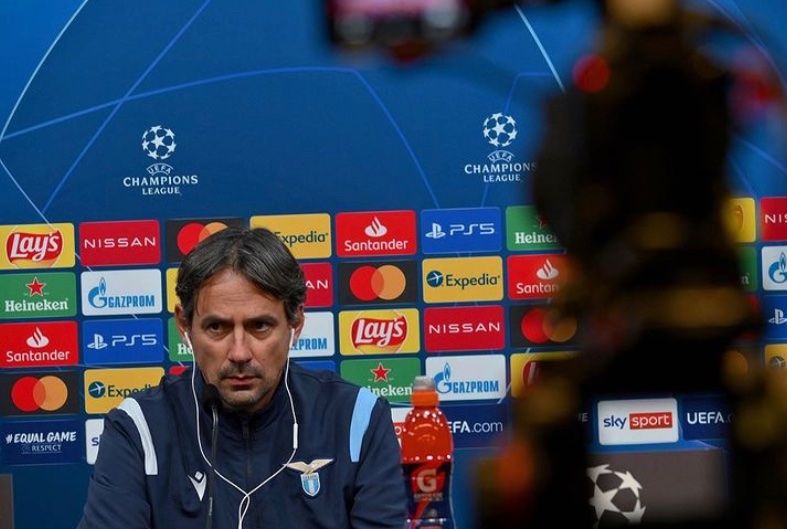 Lazio coach Simone Inzaghi discussed tomorrow's vital Champions League clash against Club Brugge whilst speaking to gathered reporters in a press conference earlier today.
His words were collected by Italian media outlet La Lazio Siamo Noi.
First, he commented on the importance of tomorrow's fixture.
Tomorrow is like a cup final and in recent years we've played well in those. Let's hope that it'll be like that tomorrow, it's an important game, which can enter into the history of the club. It's been 20 years since Lazio were in the knockout stages.
He commented on the condition of multiple players, including Argentine forward Joaquin Correa.
Today we carry out training, for sure there will be no Muriqi and Lulic. For Correa and Patric there's hope, let's see how they will respond after today's session.
The Italian coach was not distracted knowing that a draw would also be enough to guarantee qualification.
Absolutely not, we know what game we are going to play, given the importance I will ask the guys to get there in the right way but with a calm mind.

With the awareness that we are strong and that we can beat Brugge.
Inzaghi touched on if tomorrow's game would be a season turning point for the Biancocelesti.
I think that in this Champions League campaign we have gone beyond expectations, but I have always believed I could pass the group stage.

I coach a strong team, we got nine points in five games, in other rounds or contests the finish line would have already been crossed. We still lack mathematical qualification, hopefully it will arrive tomorrow.
The Lazio coach did not think that winning tomorrow's game would be the crowning achievement of his time in charge of the Biancocelesti so far.
We must not forget what has been done, these guys have given me joy for four and a half years. We won trophies, reached the Champions League after many sacrifices.

Tomorrow we can put another medal on the board, 90 minutes left, the team has a free mind and will play with great heart as always. We have always played these games.
He touched on how much the squad have grown since their loss against Inter a few seasons ago that stopped them qualifying for the competition.
Beyond that match, I can think of others like the final against Juve in Riyadh, or the final against Atalanta. We also played others.

The team is aware, it will be like a final, we will have to interpret it in the right way.
Finally, Inzaghi commented on what he is most proud of.
Of the team spirit we have, of unity and compactness. There were moments in the Champions League and league where we had a lot of injuries and absences.

We have always been compact, thanks to this we are here to play this very important match.