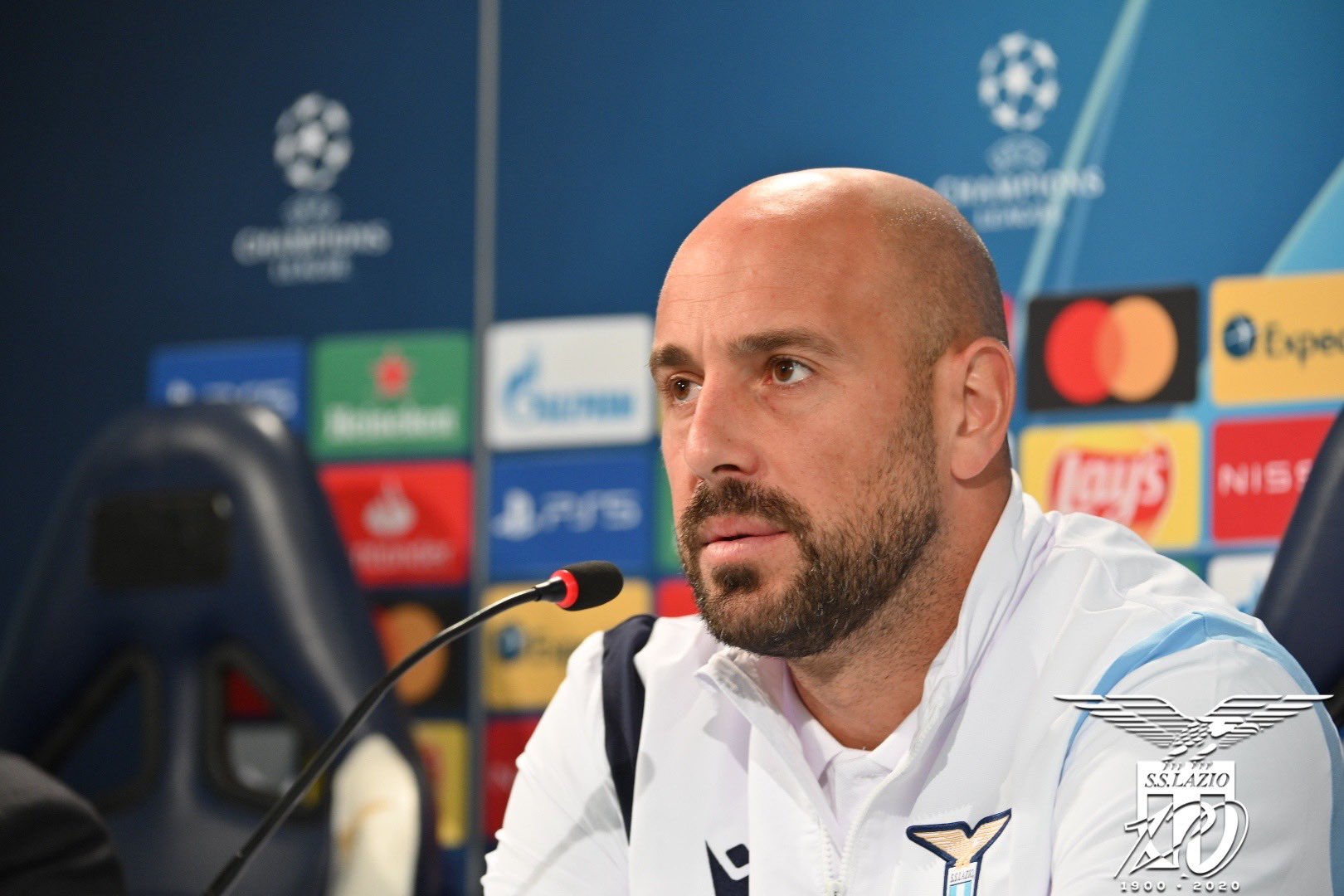 Lazio goalkeeper Pepe Reina spoke to gathered reporters in a press conference earlier today, ahead of tomorrow's key Champions League clash against Club Brugge.
His words were noted by Italian media outlet La Lazio Siamo Noi.
First, he commented on how the squad are approaching the match.
The team is aware of its strength, it is a special match, like a cup final. We must always have a sense of fun and doing the things we practiced during the week on the pitch.

We played against them in the first leg, Brugge are a team that can make you suffer and run. We have to have humility, there will be two or three different games in those 90 minutes.
The Spanish veteran touched on how much he enjoys playing with the ball at his feet.
First of all, I have my gloves to cover me, then in modern football you need one more man, you may make a mistake but you have to accept it.

But by overcoming the first line of the opponents you can find more space on the pitch.
The former Liverpool and Napoli shot stopper touched on what can still be improved.
This is a club that wants to take another step forward, you have to be in the fray of the 5-6 teams that compete to enter the Champions League every year.

Then maybe continue to win a few cups. What I like is the compactness of never giving up, of having an extraordinary mental strength.
Reina thought that the squad spirit was the biggest strength at Lazio.
Yes, a squad that you love must be united. None of us is above the other, team comes above every ego and each of us, the squad is more important than the single names.
He touched on how he has displaced Albanian shot stopper Thomas Strakosha as a regular starter for the Biancocelesti.
I didn't take anything, we all work to play as much as possible. I have an extraordinary relationship with Thomas, we learn from each other. I will always be ready to play.
Finally, Reina spoke about what is driving coach Simone Inzaghi to play him.
This is an answer that the coach must give. The advantage is that anyone can play at any time. This must be lucky and not the search for controversy.

I am happy with what I am doing now, but Thomas' sacrifices are extraordinary.