Within the past four years, Lazio has played in important matches with crucial implications. Recent examples? When they lost to Inter Milan on the final matchday of Serie A in 2017/18 (to merely miss out on qualifying for the 2018/19 edition of the UEFA Champions League) and when they won a Coppa Italia against Atalanta in dramatic style at the end of the 2018/2019 season (to qualify for the 2019/20 edition of the UEFA Europa League). Both of these matches were significant and weighed on Lazio's future.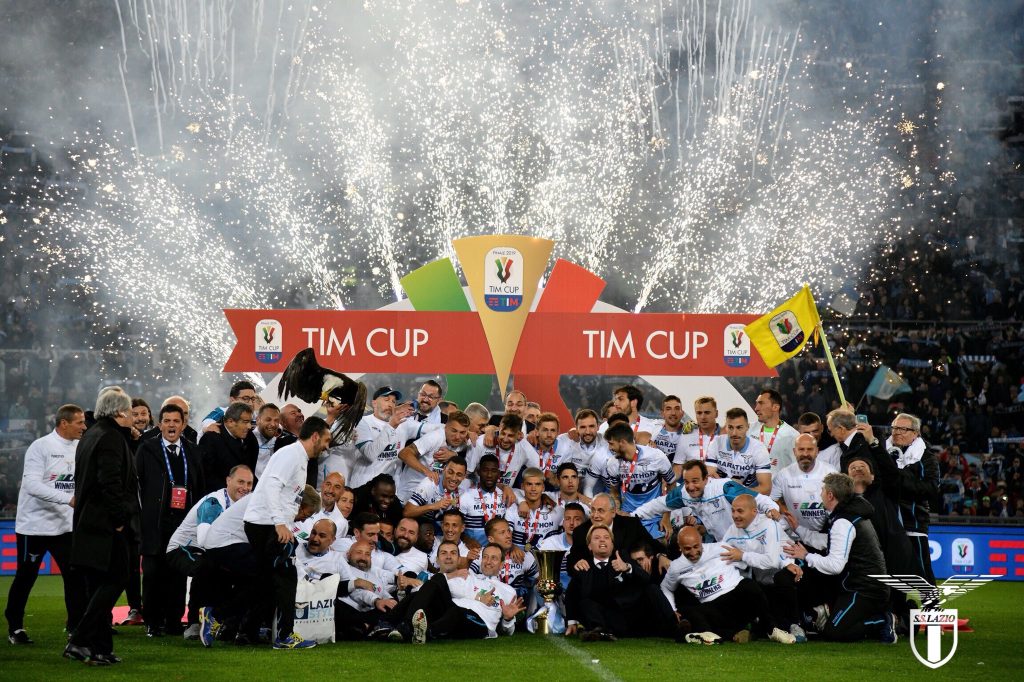 On Tuesday evening, Lazio will host Club Brugge in their final match of the Group Stage in the Champions League. This will not be an easy task for either side, as both clubs to be highly motivated and full of determination; a win or draw for Lazio will have them advance to the Round of 16, while a loss would see them exit the competition with Brugge going through in their place instead.
Nonetheless, Lazio have a chance to avoid past letdowns and end a long drought of 21 years since advancing into the Round of 16. This feat would also add to Simone Inzaghi's impressive resume, the coach of Lazio has already guided the Roman club to a Coppa Italia, two Supercoppa Italiana and their return to the Champions League after 13 seasons.
So, what will Lazio need to do to win their pivotal match against Brugge?
Lazio Must Go Into This Match Against Club Brugge With a Winning Mentality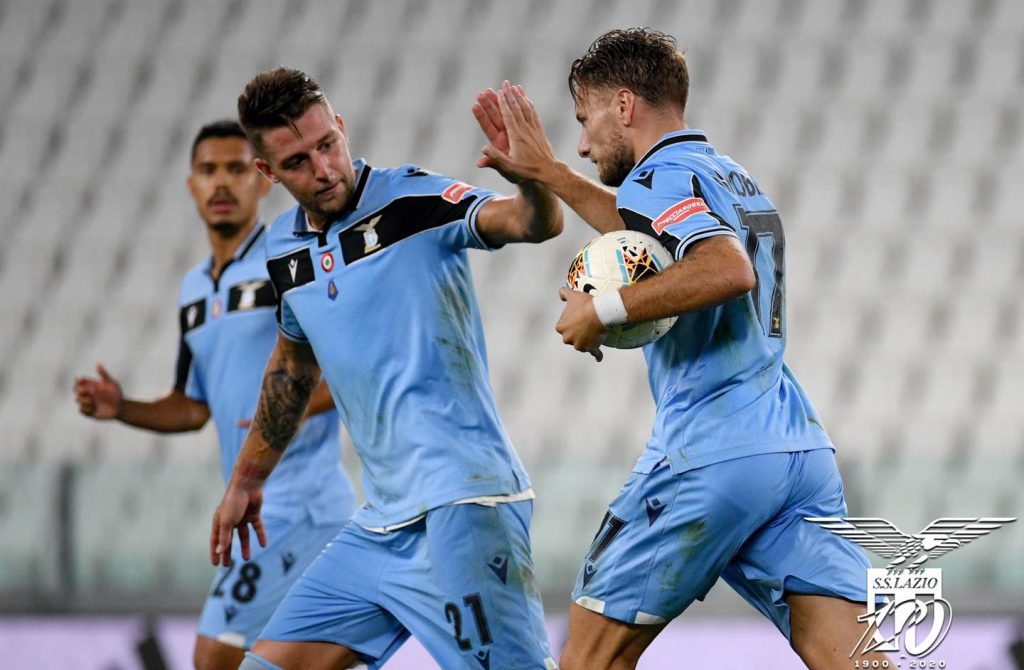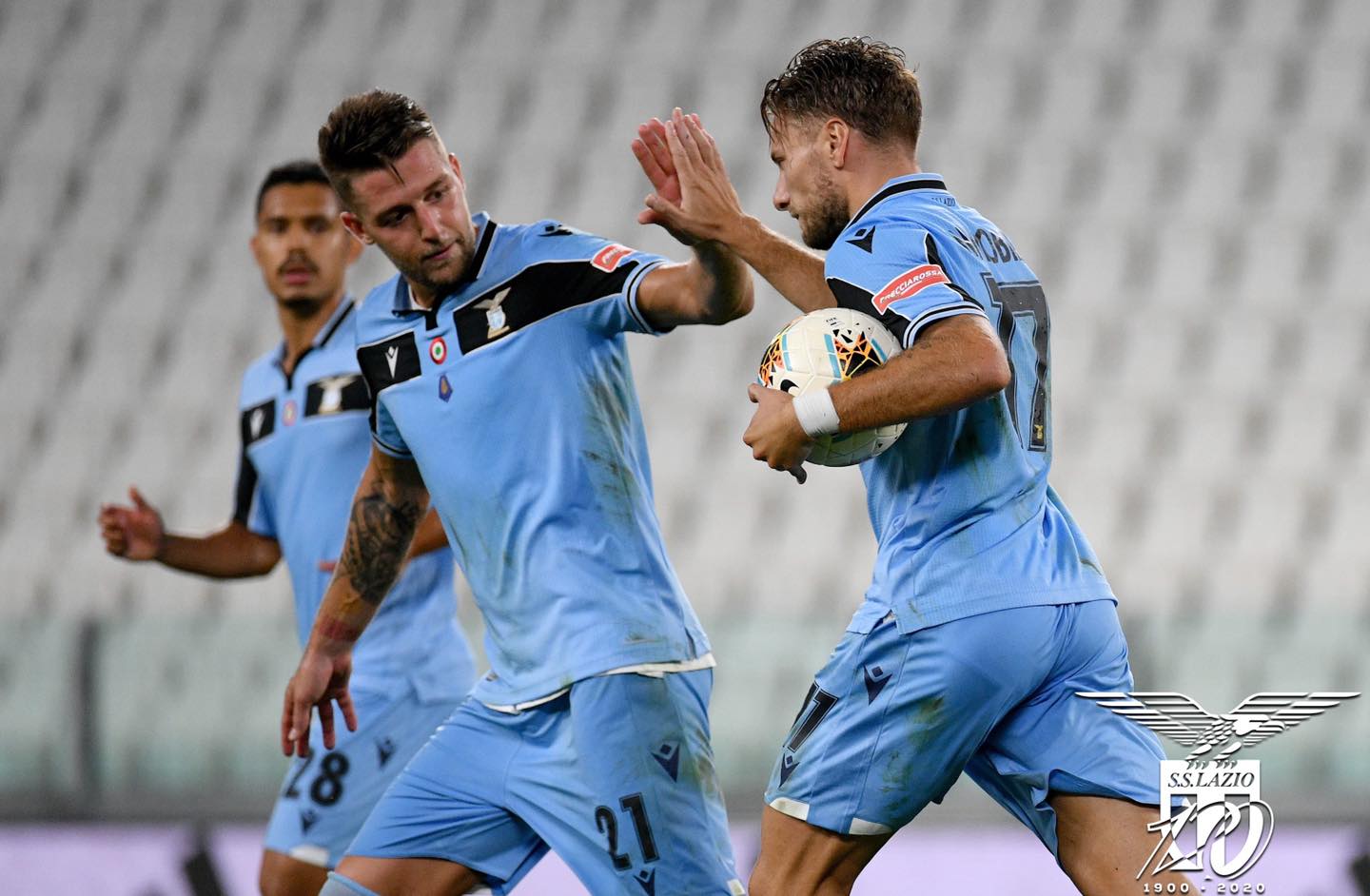 Entering their match versus Brugge with the mentality of playing for the draw should be avoided by Lazio. Choosing to go this course would cause Lazio to sit back and resort to playing defensively for the majority of the game; which is not their strong suit.
In their five matches played thus far in the Champions League, they have remained unbeaten due to their ability to be relentless, continuously attacking and showing strong character throughout the full 90 minutes. In this match against the Belgian side at home, they need to control possession, limit Brugge's chances and dictate the tempo of the game.
Lazio have plenty of personnel to be difference makers and have shown in the past to step up in big matches. Ciro Immobile, Sergej Milinkovic-Savic and Joaquin Correa are some notable players who have scored on the big stage; playing for the win will bring the best out of this team.
Simone Inzaghi Has a Full Bench This Time Around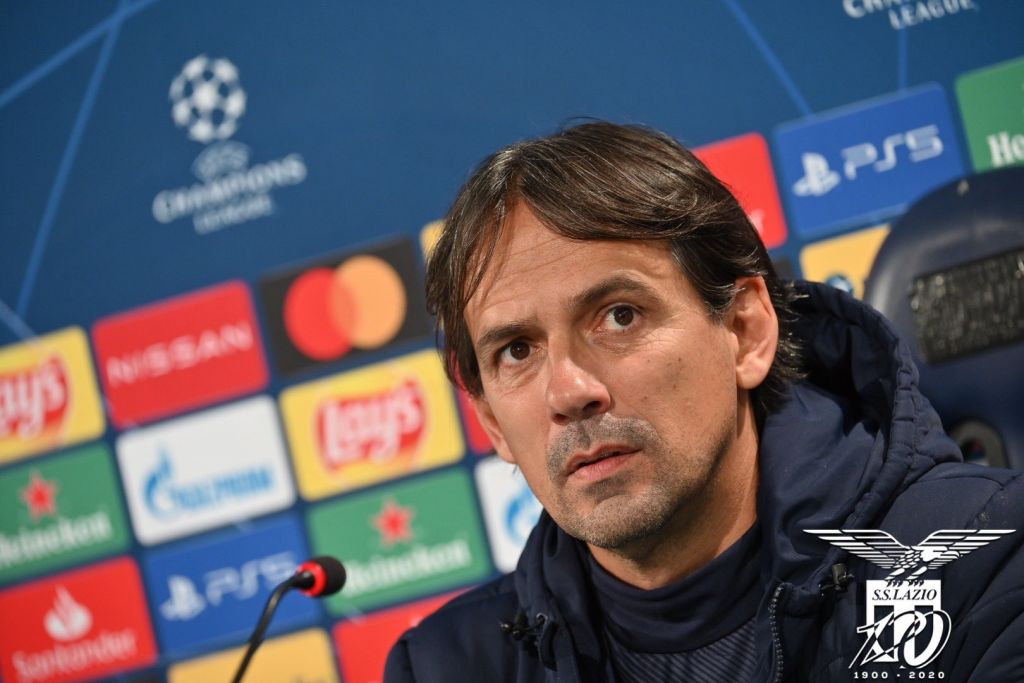 The last time Lazio played Brugge was back on October 20, 2020. In their first of two meetings in the group stage, the Belgian side was at an advantage, as the Biancocelesti had 12 players missing due to Covid-19 and injuries. They needed to call up six Primavera-players to complete a full roster, with players such as Immobile, Alberto and Lucas Leiva were forced to stay at home and watch from the comfort of their homes.
That won't be the case this time around, as Inzaghi has plenty of players to choose from. This will make Phillippe Clement's job a very daunting task compared to last time, where his side failed to capitalize on a golden opportunity to secure three points from the Biancocelesti.
Their first meeting ended in a 1-1 draw and showed the type of squad Inzaghi has. The character and strength that Lazio showed was tremendous in that match as they managed to salvage a point without their best players. Nonetheless, Lazio's best starting eleven will be on the pitch and Brugge better be fully prepared or it could be a long evening for the Belgian side.
Ciro Immobile Remains Red Hot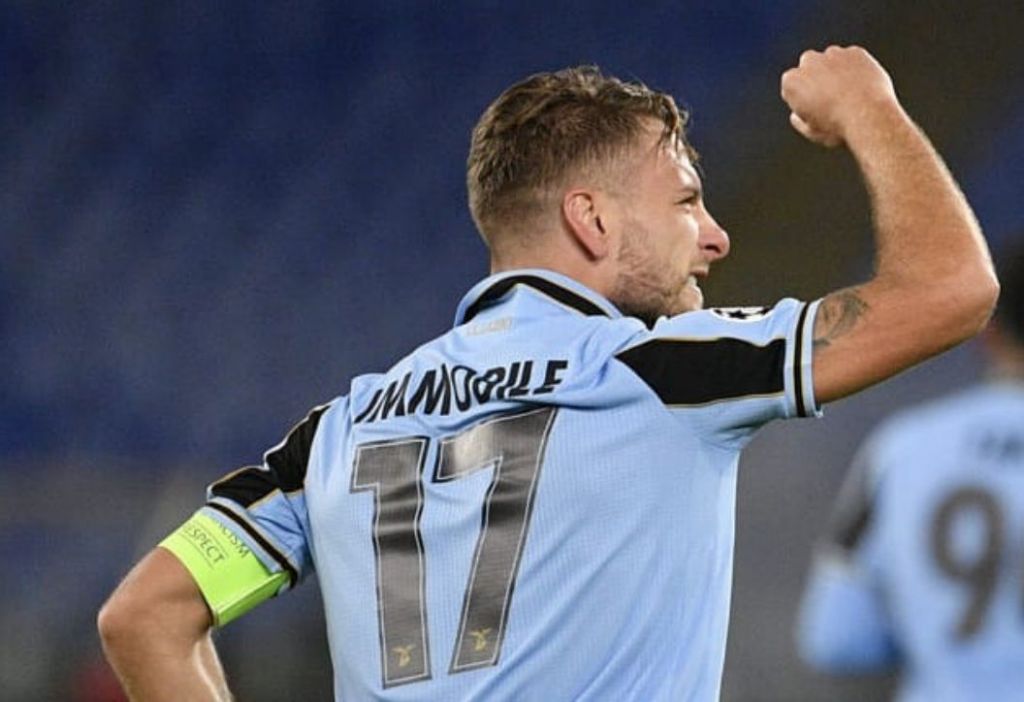 Immobile has been in great form in recent weeks and it has come at the most opportunistic time. He will be heading into their match with plenty of motivation as he's scored in eight straight games in all competitions. Additionally, his form in the Champions League has been superb as he's scored four goals in the three matches, he's appeared in.
Lazio have their captain playing great football at the moment and this will be a massive boost for Inzaghi. Expect Immobile to play the full 90 minutes and give a valiant effort for his side. He will surely do everything to win this match as he's done in past weeks.
In their recent Serie A match versus Spezia, he opened the score off a brilliant run down the left flank. With Immobile back in the lineup, Brugge will now need to put their focus towards the Italian. Although They were fortunate to not see him in their first meeting, this time that won't be the same case and they will have plenty to worry about.
Lazio's Defense Has Played a Key Role in the Champions League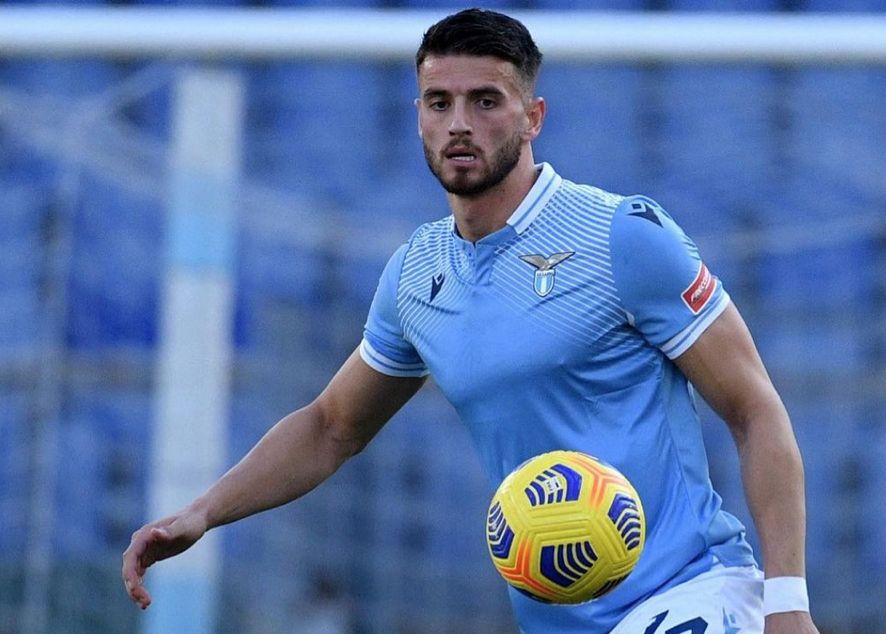 Heading into this season, many were skeptical about Lazio's backline.
They weren't sure if the addition of Wesley Hoedt would be enough to help their backend improve. However, he has really won the fans over, showing consistency and plenty of improvement to his game. Hoedt hasn't been a liability; he has been a menace in the back end with his aggressive challenges and physical play.
Additionally, Patric has been a safeguard on the right side as he's played a safe and simple game. His passing has been spot-on as his long passes have been able to transition Lazio on the counter-attack or put them into the final third.
Francesco Acerbi is having another fine season as he's been the lead catalyst in the back end, and Stefan Radu has been vital to allow the defense to rotate between Serie A and Champions League. Furthermore, when Luiz Felipe has been healthy, he has also been a viable option for Inzaghi.
What once was an area of concern has now been a strength in the Champions League and, come Tuesday, they will need to put in another strong performance.
Expect a backline of Felipe, Hoedt and Acerbi to start as they have shown to play well together, have built some chemistry and provide stability.