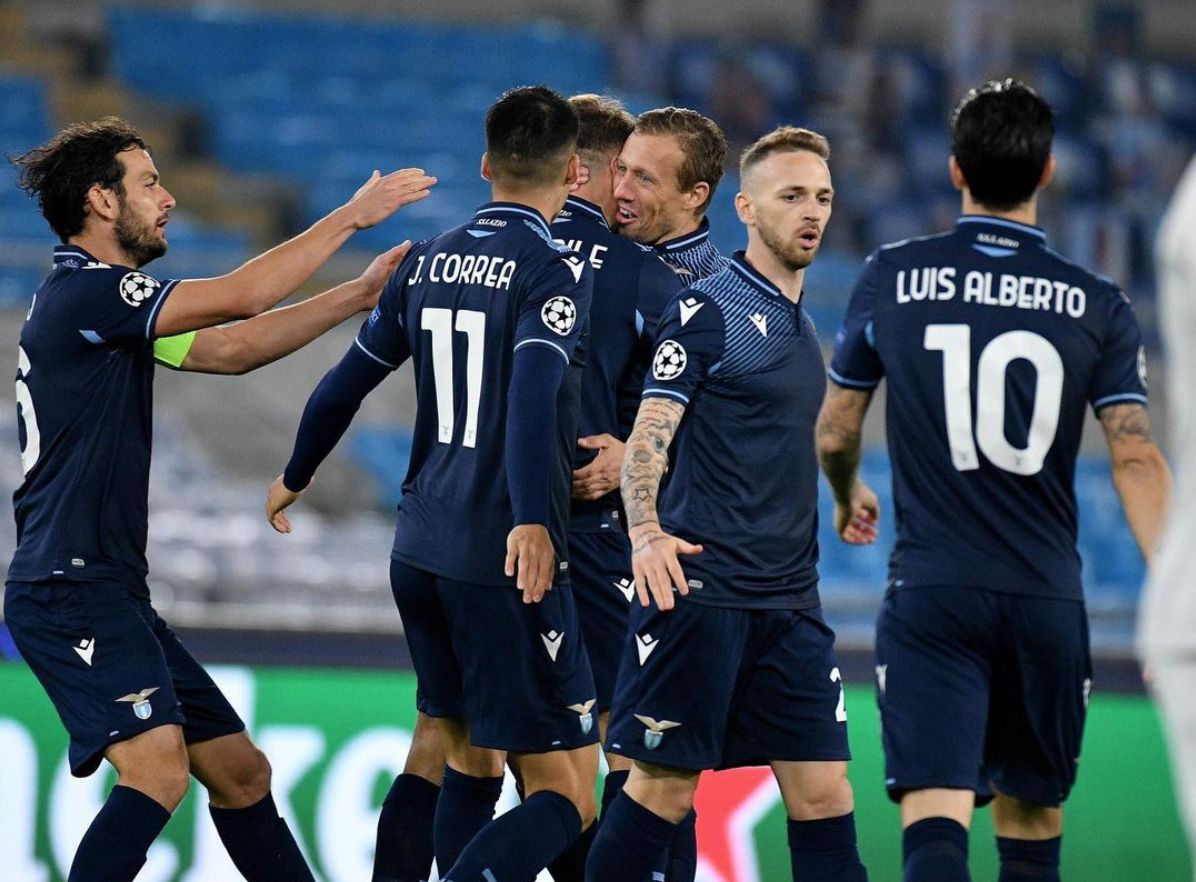 Lazio can guarantee qualification to the next round of the Champions League today and could even look to top the group, ahead of current leaders Borussia Dortmund, depending on their result against Club Brugge tonight.
A report from Italian media outlet La Lazio Siamo Noi has examined what results are needed for what finish in the group.
The report details how currently Dortmund are top with 10 points, one ahead of the Biancocelesti. Club Brugge have seven, and so must beat Lazio tonight if they want to qualify for the next round.
Lazio will qualify for the next stage as long as they secure a draw against their Belgian opposition, although this would leave them in second, facing a potentially harder opponent in the next round.
The Biancocelesti can come first in the group in two different scenarios:
A win against Club Brugge and Borussia Dortmund failing to win against bottom place Zenit St. Petersburg.
A draw against Club Brugge and Borussia Dortmund losing to Zenit.
Lazio have not qualified for the knockout stages of the Champions League since the 1999/2000 campaign, under coach Sven Goran Eriksson.