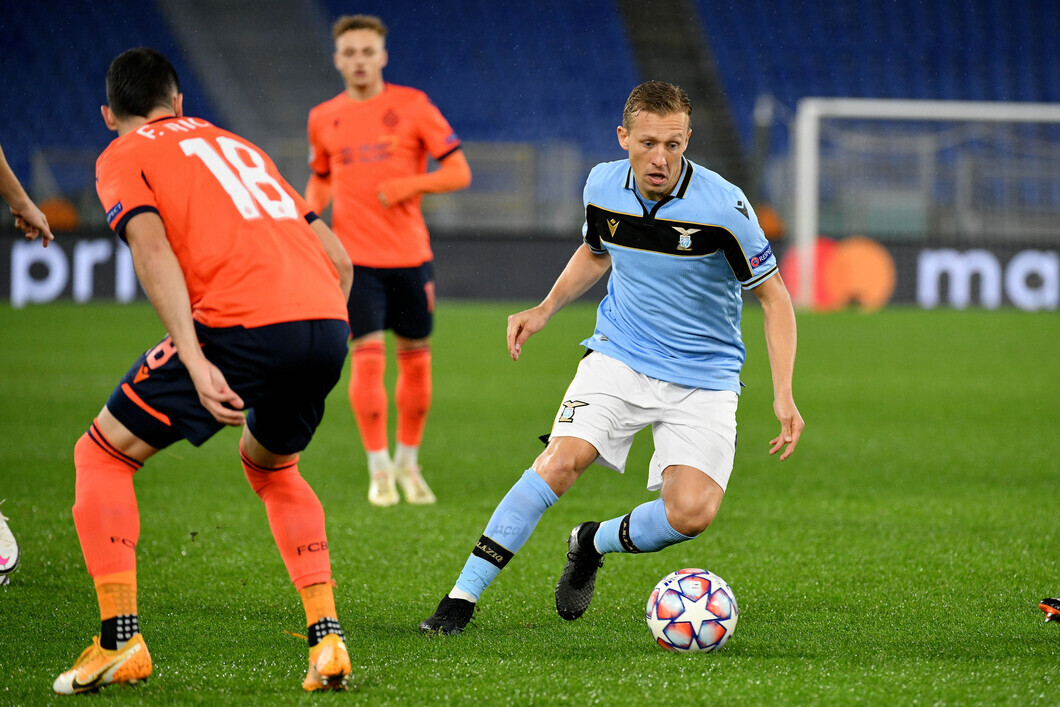 Lazio only needed a draw against Club Brugge to clinch a spot in the Champions League knockout stage for just the second time in the club's history. While the performance was far from flawless for Lazio, the club came away with a 2-2 draw against the Belgian side to progress on through to the knockout stage.
Lazio midfielder Lucas Leiva played a key role in the contest. He started the game in the midfield and wound up recording a pair of goal-scoring chances created for teammates and two tackles completed. Leiva is surely now relieved with the result and spoke further about the performance in post-game comments relayed by the Italian-based outlet La Lazio Siamo Noi.
We made history today. After 20 years, returning to the second round of Champions is another medal for this group. We are happy. We met a tough team. The second half shows that we can and must improve further. We enjoy because that's right, then we have another 5 games before the break in the championship and we want to do well there too.
The Brazilian midfielder finished the Champions League group stage this season with four starts and one assist recorded. Leiva and the rest of his Lazio teammates now look ahead to the much-anticipated Champions League knockout stage draw on Monday.