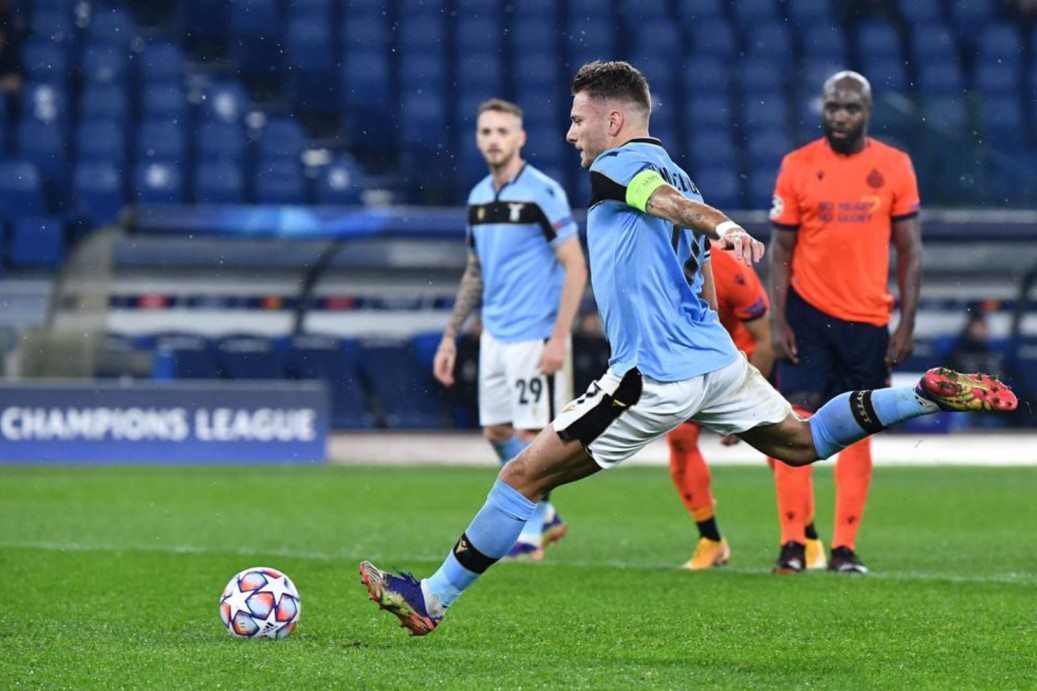 Lazio made history on Tuesday when it drew level at a 2-2 final score against Club Brugge in its final UEFA Champions League group stage fixture of the season. With the result, Lazio clinched a spot in the Champions League knockout stage for just the second time in the club's history.
Ciro Immobile played a key role in securing the draw; he scored a penalty goal in the fixture. The Italian striker talked about the result in post-game comments relayed by the Italian-based outlet La Lazio Siamo Noi.
We're proud of what we did. It's been 19 years since we got this far. We accomplished this feat. We gritted our teeth playing without important men and we stuck together. We are thrilled because we have been missing in the Champions for so long. We put enthusiasm, from the coach to the club.
Immobile finished the Champions League group stage scoring in all four of his appearances this season. He continued by thanking his teammates for helping him reach this quite impressive level of play.
I have to thank my teammates because they put me in condition. Lately, I've been playing a lot, the rest has helped me to stay focused for this record. Tonight was difficult. They are an important team, but they are great like that.
Immobile and his Lazio side now look ahead to the Champions League Round of 16 draw on Monday. The Italian striker provided his thoughts on what it means to progress to this round of the competition.
Now we wait for the draw and hope not to take ones like Bayern, Liverpool. But we have the enthusiasm. Then what comes, comes. The important thing is to gain experience in this competition. There is happiness and joy to have passed this round. It hasn't happened for so long. This must make us think and be happy and proud of what we did on the field.
Lazio will head into the knockout stage as dark-horse contenders.