Lazio advanced to the UEFA Champions League Round of 16 after drawing Club Brugge 2-2 at the Stadio Olimpico. A point was all that they needed in order to secure their place into the Knockout Stage.
This match started with Joaquin Correa opening the score within the first 15 minutes. The Argentine followed up on Luis Alberto's shot which was initially stopped by Brugge goalkeeper, Simon Mignolet, scoring on the rebound. Minutes later, sloppy defending from Lazio cost them a goal as Ruud Vormer scored and tied the match at 1-1.
Right before the half-hour mark, Ciro Immobile earned his side a penalty as he was fouled by Clinton Mata inside the box. The Italian made no mistake from the spot and scored as Lazio regained the lead.
Lazio were up a man for most of the match as Eduard Sobol picked up his second yellow before half time. Lazio failed to capitalize and with under 20 minutes remaining, Hans Vanaken converted a cross from Vormer off poor defending to once again tie the match.
Despite the Biancocelesti being a man up, Brugge were the ones applying the pressure in the final stages. Charles De Ketelaere struck the crossbar to deny the Belgian side from taking a 3-2 lead in added time; although it was a frantic ending to the match, Simone Inzaghi's men held on to advance to the Round of 16 along with Group F winners, Borussia Dortmund. They now await who they will play next round.
So, what are the three takeaways from Lazio vs Club Brugge?
Lazio Return to the UEFA Champions League Round of 16 for the First Time in 20 Years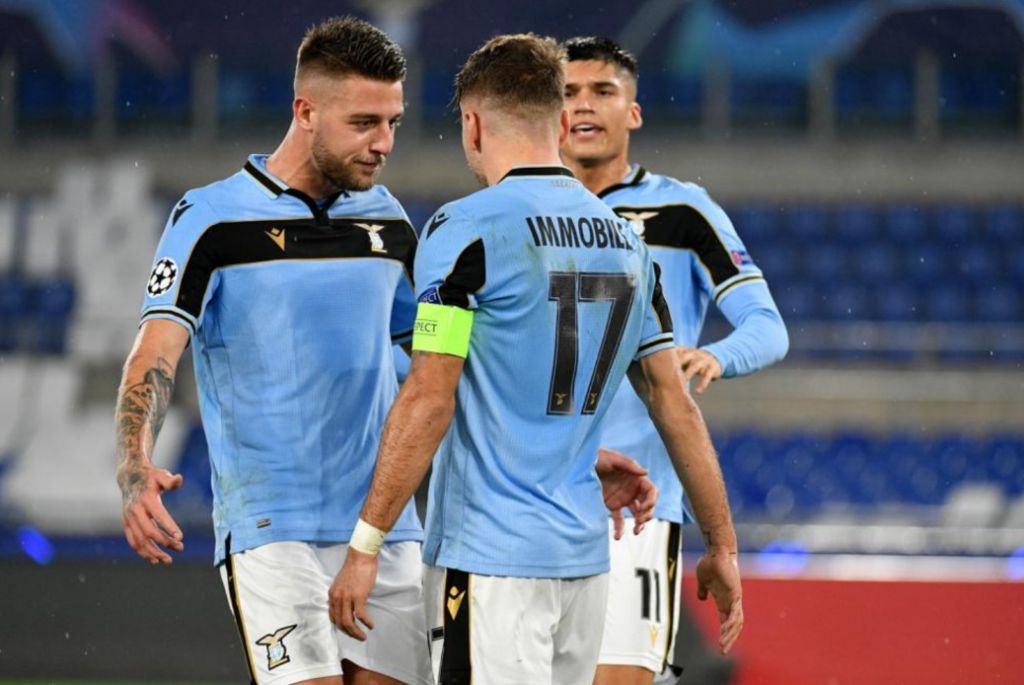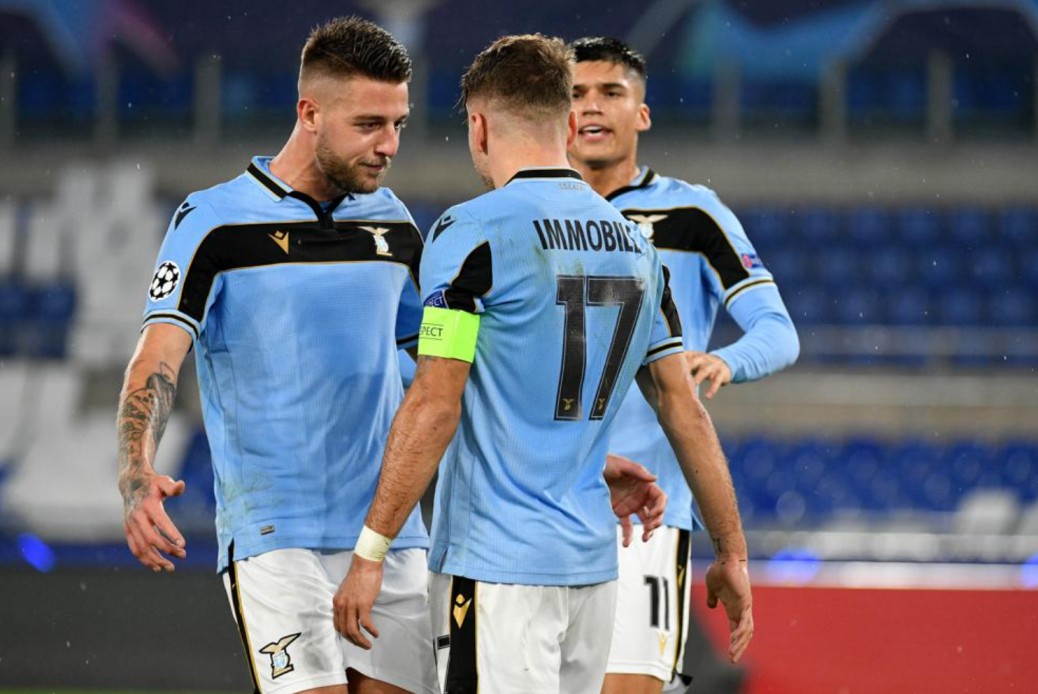 Lazio will return to the Champions League Round of 16 after 20 years. The last time the Roman side was involved in the Knockout Stage was in 1999/00 and in that same season, they won their second Scudetto. However, while Lazio have been great in the Champions League (unbeaten in their six matches in the group stage), the same cannot be said in Serie A. They currently sit in seventh place, with 17 points acquired from a possible 30.
It has been a collective effort from Lazio as Immobile, Correa and Felipe Caicedo have stepped up and delivered pivotal goals for their side. Additionally, Alberto and Sergej Milinkovic-Savic have been tremendous in the midfield. While Simone Inzaghi has been concerned with Lazio's performance in Serie A, they're definitely showing that they're not a team to be reckoned with in the Champions League.
Sergej Milinkovic-Savic Is in Great Form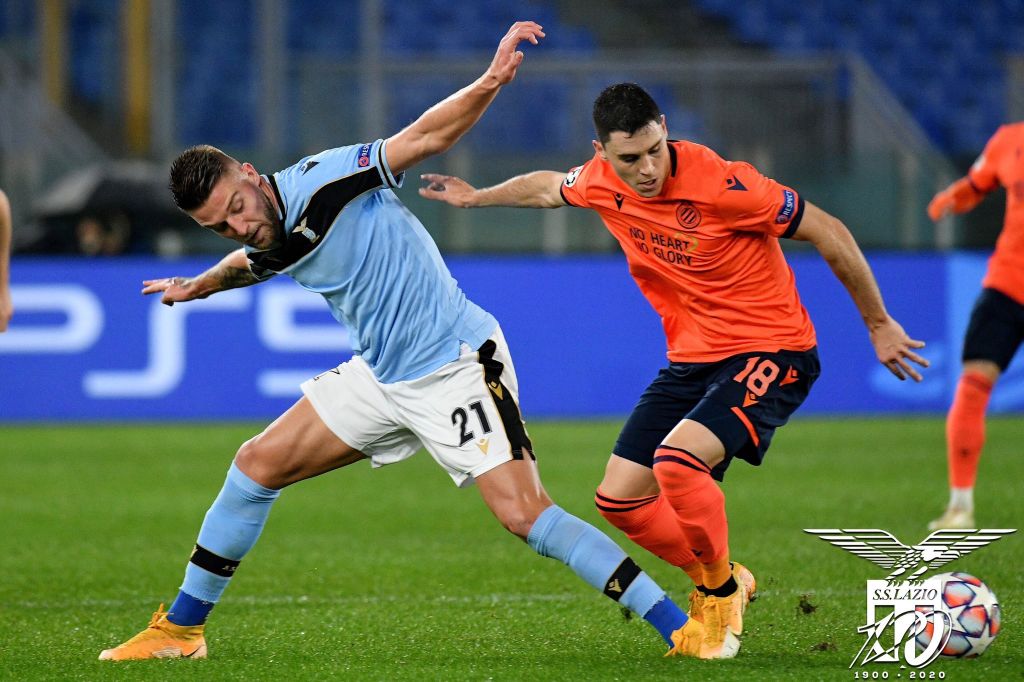 It was a superb performance from Milinkovic-Savic as he's starting to show good form. After leading his team to a victory on Saturday against Spezia in Serie A, the Serbian once again stepped up, yet this time in the Champions League. Although his name wasn't on the scoresheet, he was a menace in the midfield.
Milinkovic-Savic controlled the tempo and pace as he was made precise passes, dispossessed players, and moved the ball upfield with ease. He displayed great vision in the game as, on several occasions, he got around multiple defenders with great footwork and technique. He finished with two key passes, seven accurate long ball passes and a passing accuracy of 85.4%.
He also made his presence felt in the backend as in the latter stages of the match. He made timely challenges to prevent Brugge from scoring. He made two interceptions, two clearances and won five aerial duels.
This was quite the performance that Milinkovic-Savic delivered for his side as he made it really difficult for Brugge throughout the match.
Simone Inzaghi Continues to Impress as Lazio Manager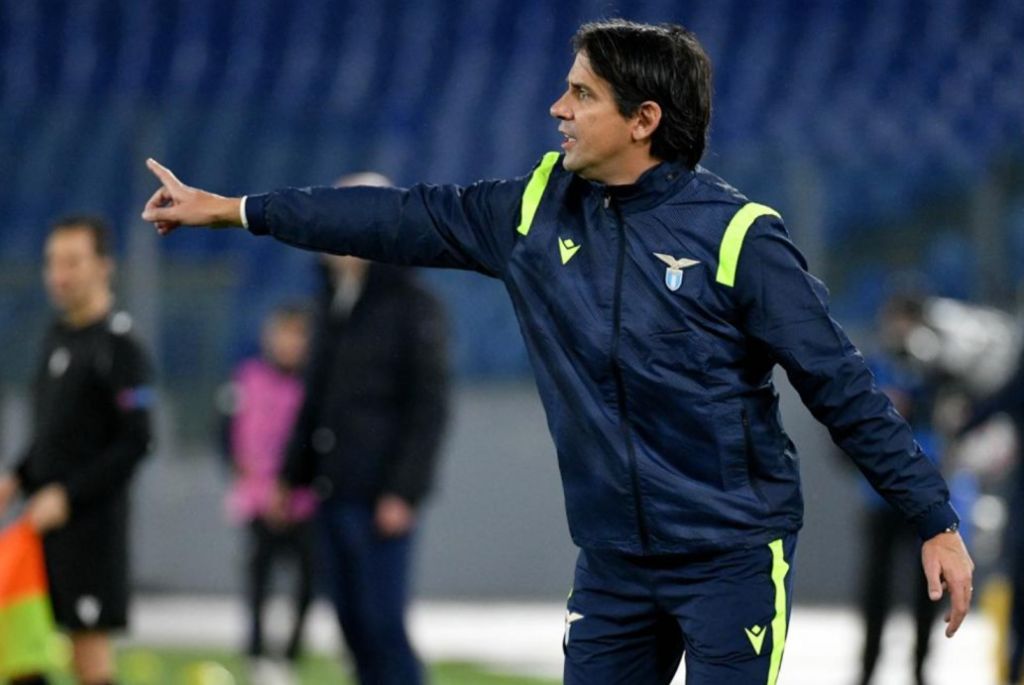 When Inzaghi took over as manager in July 2016, very few expected he would deliver these sorts of results with the Roman club.
In his managerial career, he has won a Coppa Italia and two Supercoppa Italiana. Along with those trophies, last season, he guided Lazio back to the Champions League after 13 seasons.
On Tuesday evening, he added another achievement to his illustrious managerial career, as he's now guided Lazio back to the Round of 16 after 20 years.
He has really instilled a winning mentality with Lazio who have grown and started to become a difficult team to contend against. The team has developed a family-like environment as they compete for each other and go to the limits to win.
Although this match was a scrappy affair that had frantic moments, Inzaghi managed to get his side to qualify for the next round, staying undefeated in all Group Stage matches. Now, he and Lazio will look to surprise many in the Round of 16.
Lazio's Lack of Finish and Poor Defending Almost Cost Them the Match & Qualification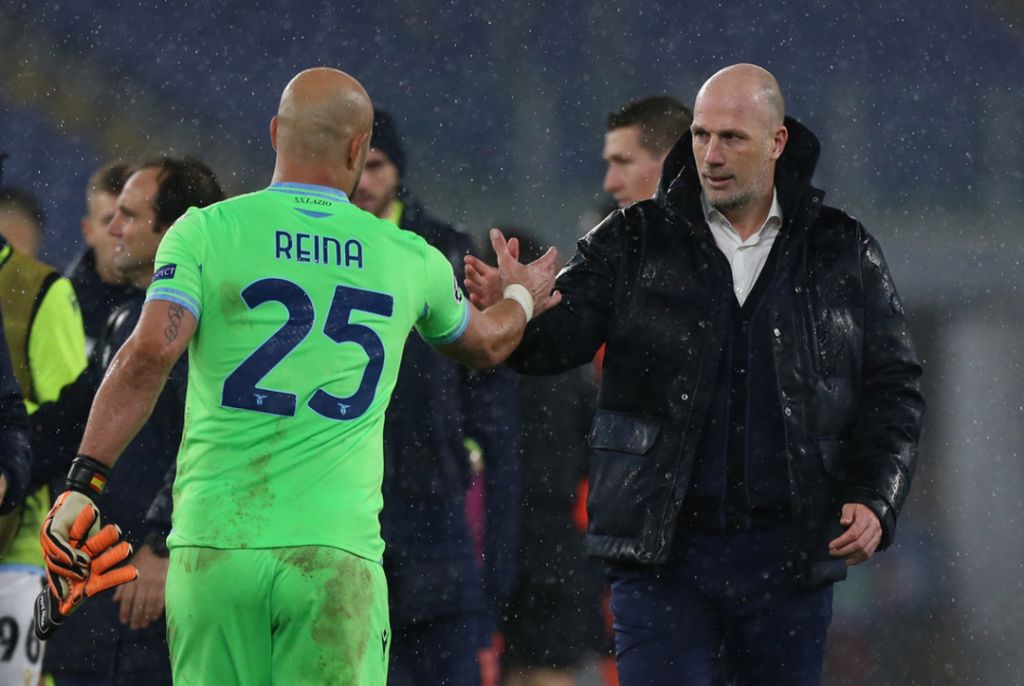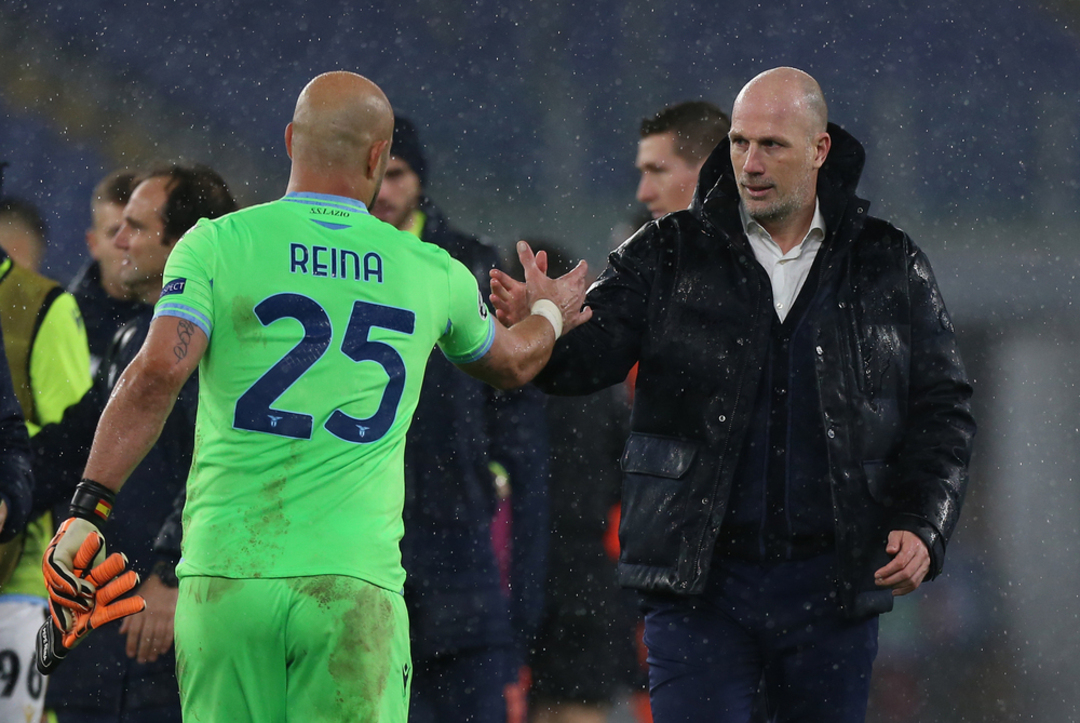 Lazio were up a man for more than half of the game and failed to capitalize. In the last half hour, they sat back with a one-goal lead and poorly controlled the match.
Immobile, Correa and Jean-Daniel Akpa Akpro failed to convert their opportunities; a late shot off the crossbar denied Brugge of their spot in the final 16 as they came storming back to tie the match with a man down.It was a relentless performance from the Belgians yet they were unsuccessful in finding a third goal.
Heading into the Round of 16, Lazio will need to be more clinical if they're going to advance further in the Champions League. Teams such as Manchester City, Liverpool and Bayern Munich will be sure to capitalize on their opportunities and not allow them to create too many chances.