Tactical experimentation does not guarantee success. Take Manchester United, for example, who are out of the UEFA Champions League after failing to find a consistent tactical plan. On the other hand, Simone Inzaghi has stuck to deploying Lazio in a 3-5-2 formation for every match thus far this season. Against Club Brugge, the Biancocelesti's familiarity with their roles and reliability on starting players paid off in a significant way, as they were able to secure a point and progress to the Round of 16.
Lazio's Regular 3-5-2 Formation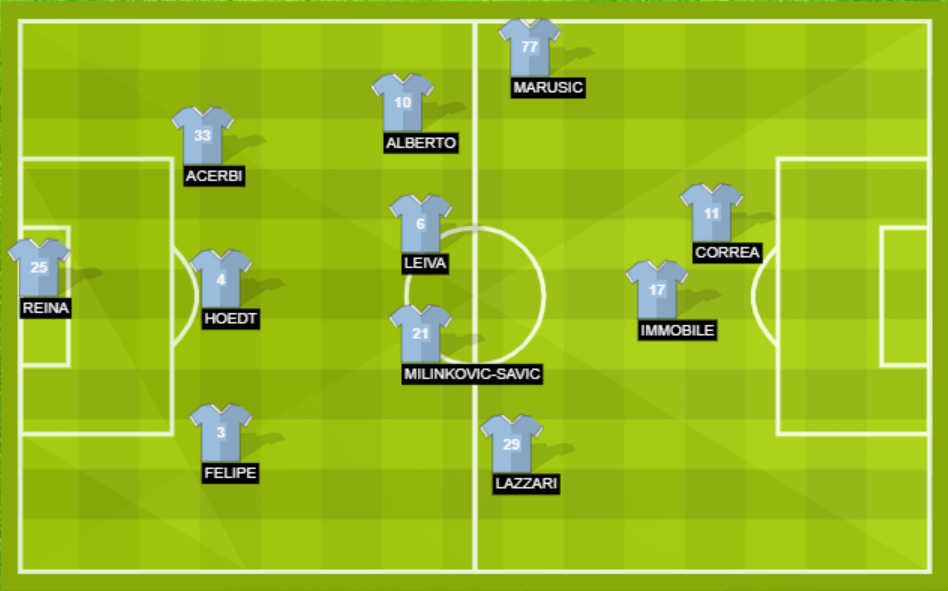 Perhaps, Inzaghi's side shouldn't even have been in a position to depend on a last game's result for qualification. Despite being undefeated coming into this match, Lazio once again needed to avoid defeat in Matchday 6.
They did so, but just barely. It wasn't a particularly glamorous result. Nor was the performance very exciting. However, it was enough to land the Italians in the Champions League Knockout Stage for the first time since 2000, and only the second time in their history.
Joaquin Correa had a very good game, piling pressure on Club Brugge's defenders throughout the match and looking for space on the shoulder of the last defender. Ciro Immobile and Sergej Milinkovic-Savic were also, characteristically, in good form.
Lazio looked like a team consisting of players who have had their tactics drilled into their minds by Inzaghi. Even on a night when they're not completely inspired, they are able to play effortlessly and efficiently. This is in no small part the result of a consistent philosophy.
Club Brugge's Offensive 3-1-4-2 Formation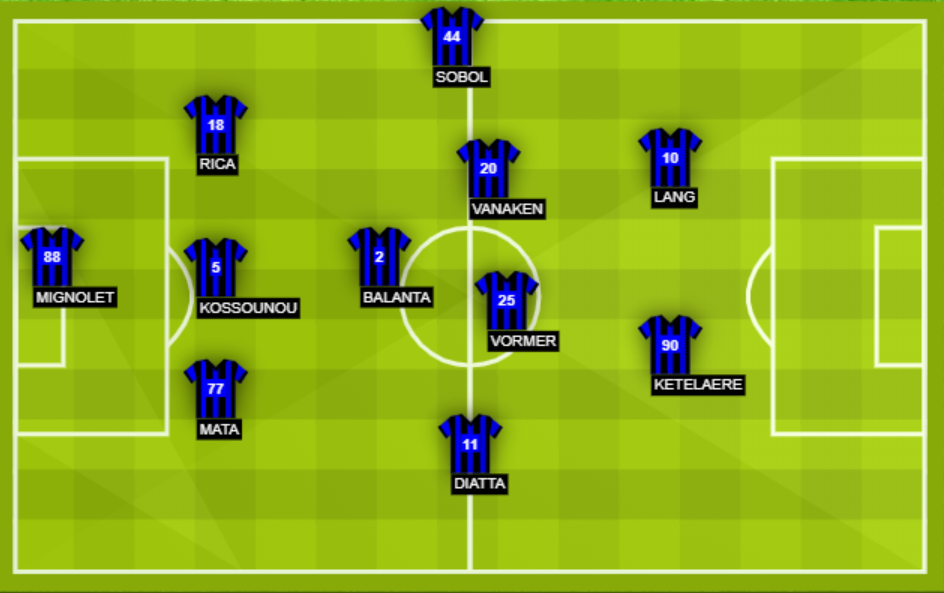 The Belgium side approached this match knowing they needed to push for a victory. Besides, their performances in the Champions League were impressive enough this season that manager Philippe Clement must have felt confident of outscoring their Italian opponents.
Yes, Brugge used the same formation during the team's first meeting. But even more than last time around, the Belgium side's players were willing to press aggressively, block passing lanes, and feed the ball quickly towards their two strikers, Noa Lang and Charles De Ketelaere.
Francesco Acerbi, Sergej Milinkovic-Savic & Joaquin Correa Were Lazio's Directors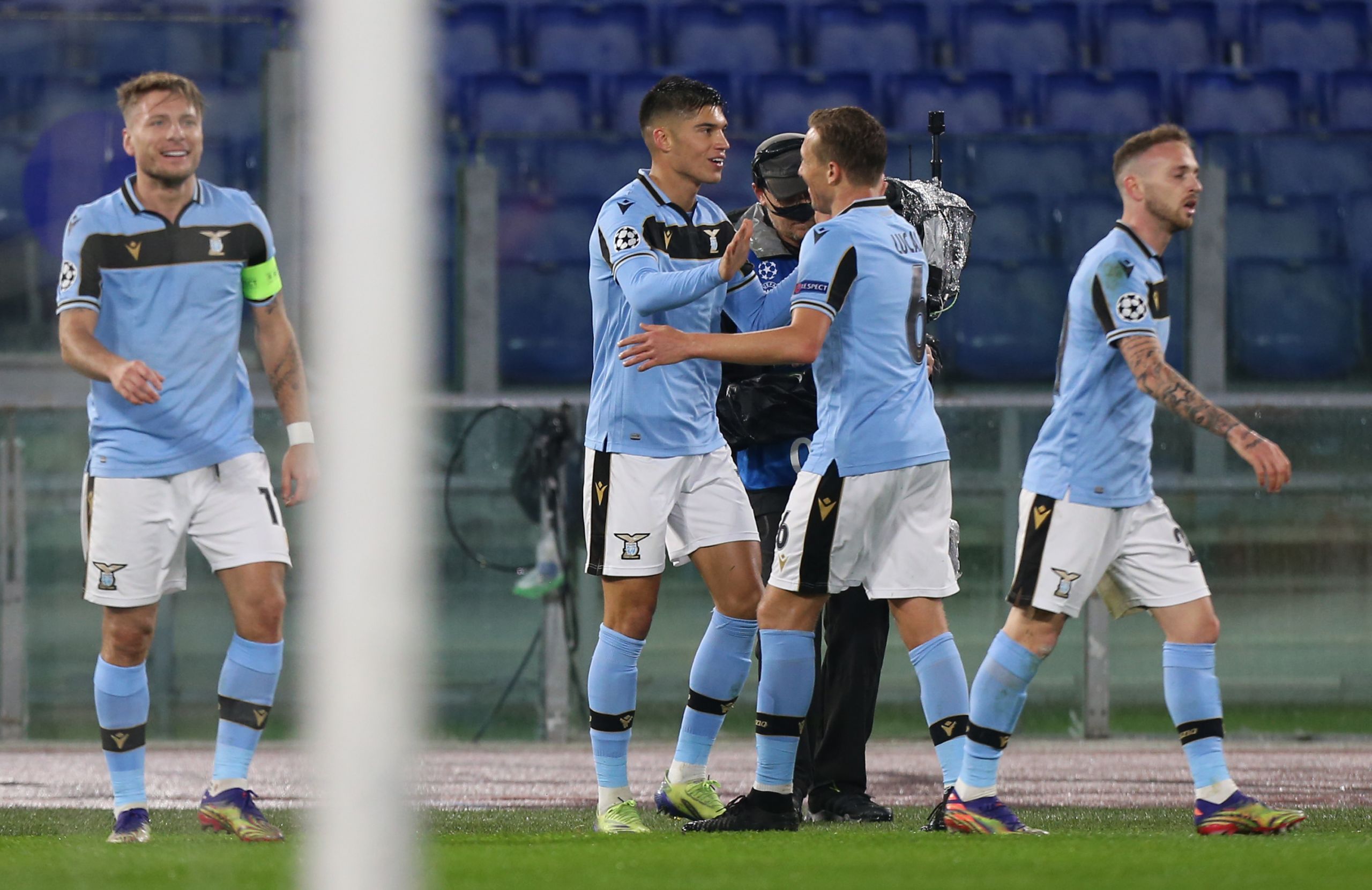 The Biancocelesti were happy to let the game unfold. Throughout the match, they defended deeply. Once the ball was won back, it was, usually up to Acerbi to look to find Milinkovic-Savic with a pass. Both players' strength and confidence on the ball make them an immense asset to Lazio.
Joaquin Correa's movement and skill on the ball also made Inzaghi's work easier. The Argentine had scored in Matchday 2 and managed to do the same last night. He often played in front of Ciro Immobile as the Biancocelesti's most offensive player.
Lazio Better Suited to Play Through the Center of the Park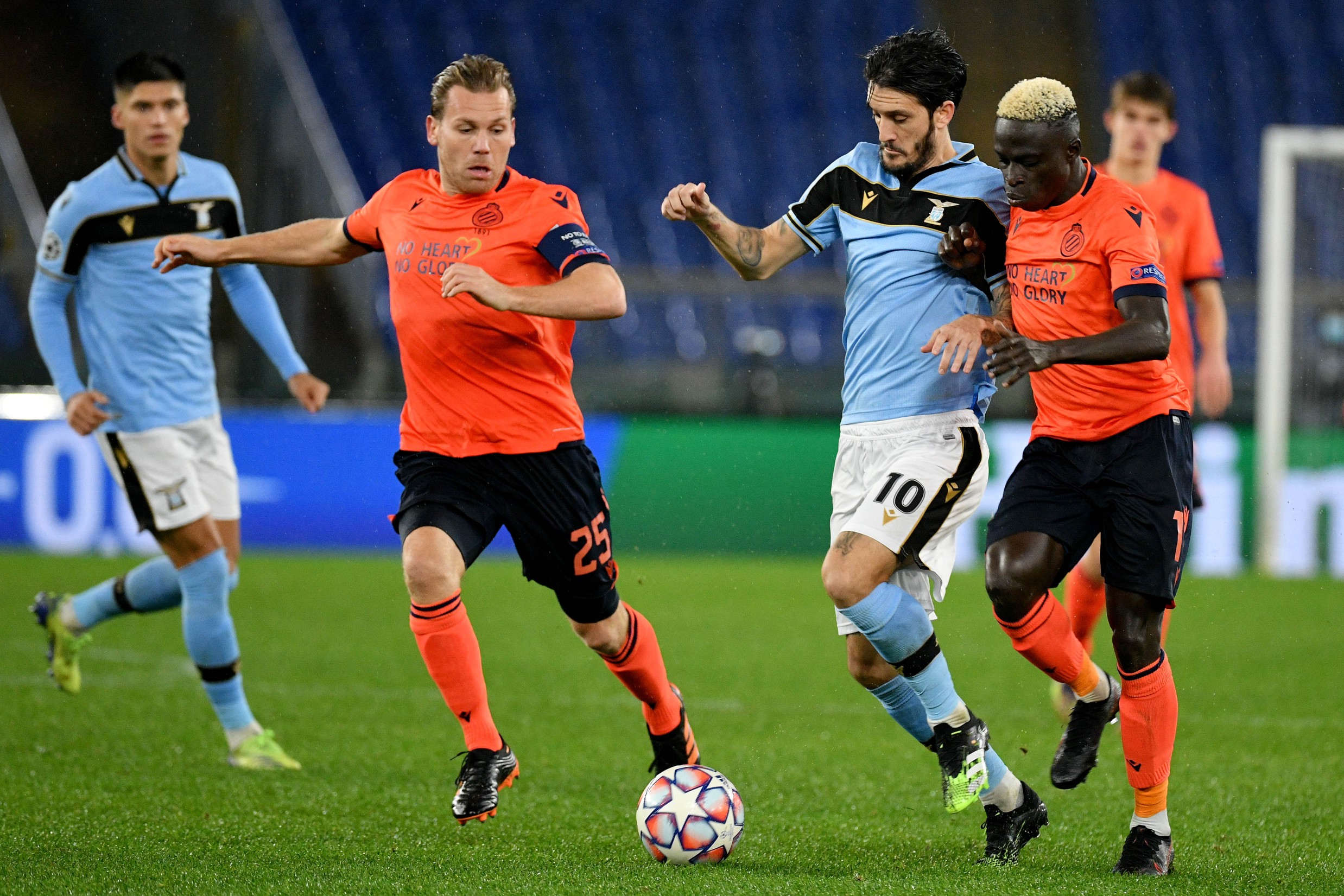 Lazio has shown to be vulnerable when teams have pressured them in wider areas. Manuel Lazzari and Adam Marusic, once again, had a quiet game. While Krepin Diatta found himself in dangerous situations several times, Brugge was unable to exploit the Italian side's weaknesses.
When forced to defend, Clement's men were powerless to push play through to wider areas. It allowed Lazio's technical midfield trio, Leiva, Alberto, and Milinkovic, to boss possession and pick out passes towards the attackers.
Inzaghi's players prefer to be in a position where they can defend deep and counter-attack. This is, however, a luxury they will not always be afforded.
Lazio Did Well, but Remain Vulnerable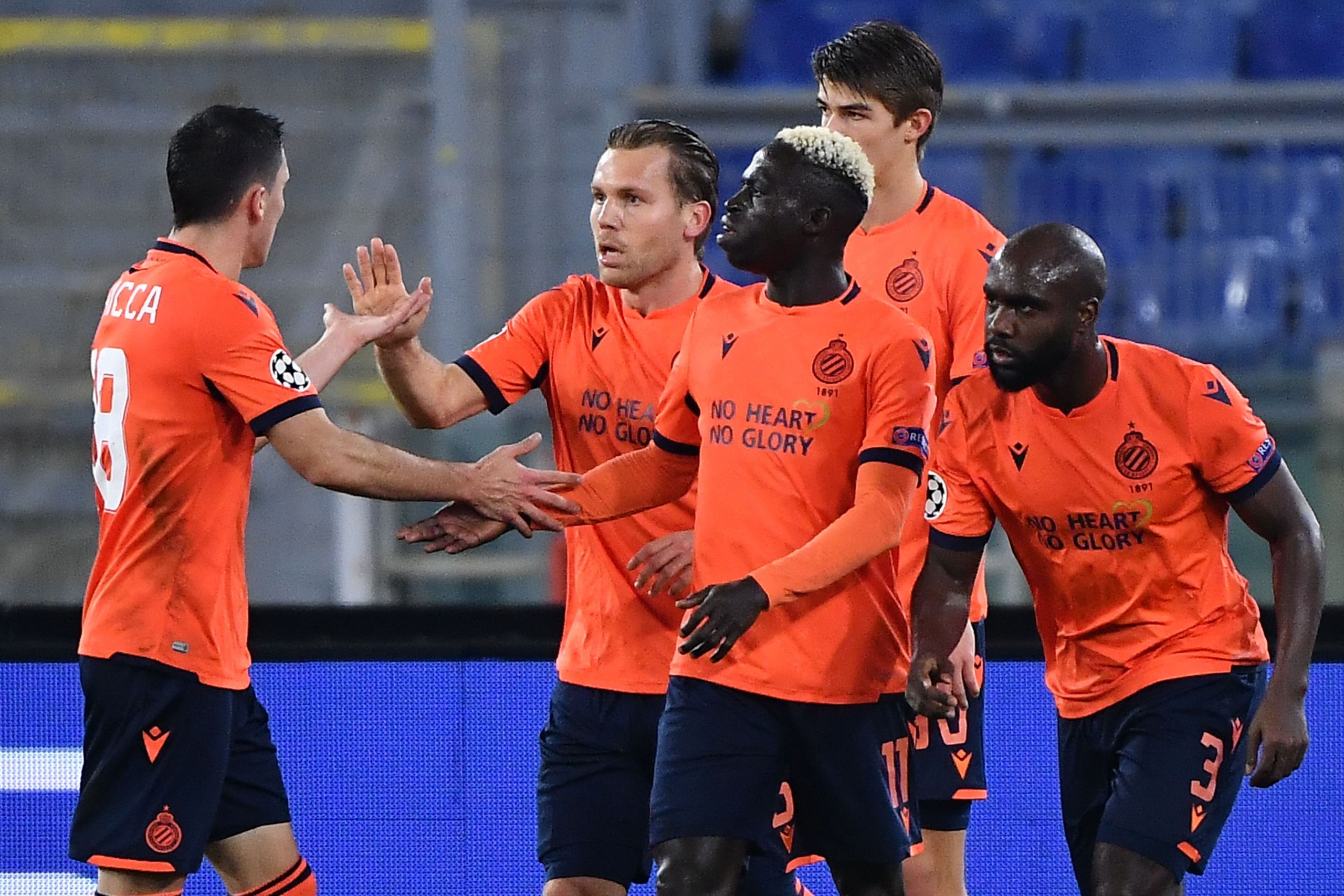 Simone Inzaghi's men never looked like losing. Club Brugge scored both their goals as a result of defensive errors by Lazio's defenders. When using their pace and skill on the ball, they put the Italian side under pressure. Hans Vanaken and Krepin Diatta, in particular, put in impressive performances.
Other opponents will not be as forgiving as Brugge was. Lazio remains a team whose wing-backs are often left scrambling to defend in wide areas of the pitch. Besides this, apart from Acerbi, their central defenders are error-prone.
Given that Inzaghi chooses to play, for the most part, the same system each week, unless their vulnerabilities are not evened out, their opponents will know how to take advantage of them.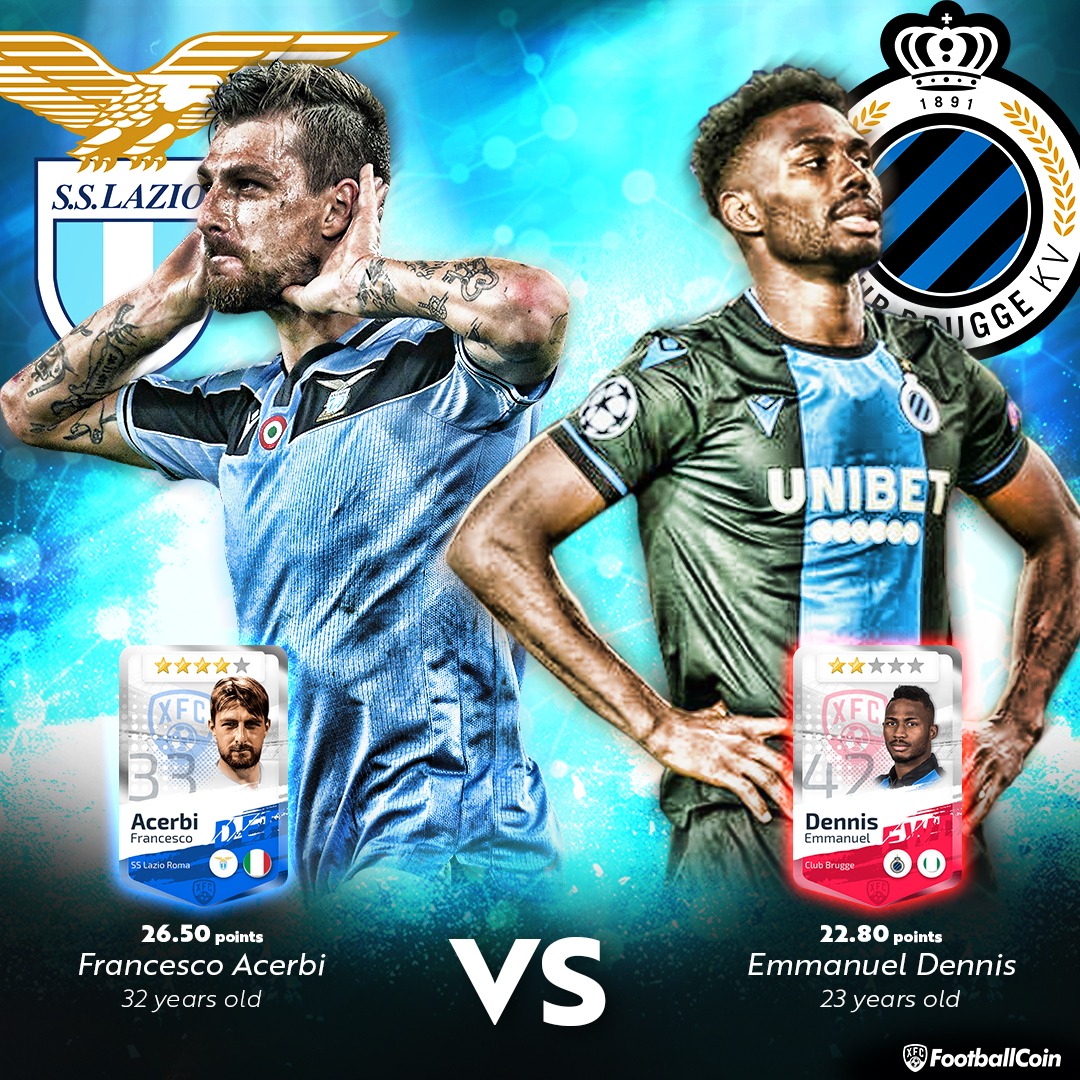 FootballCoin is the most complete football manager game using collectible player cards and Bitcoin-Blockchain Technology!