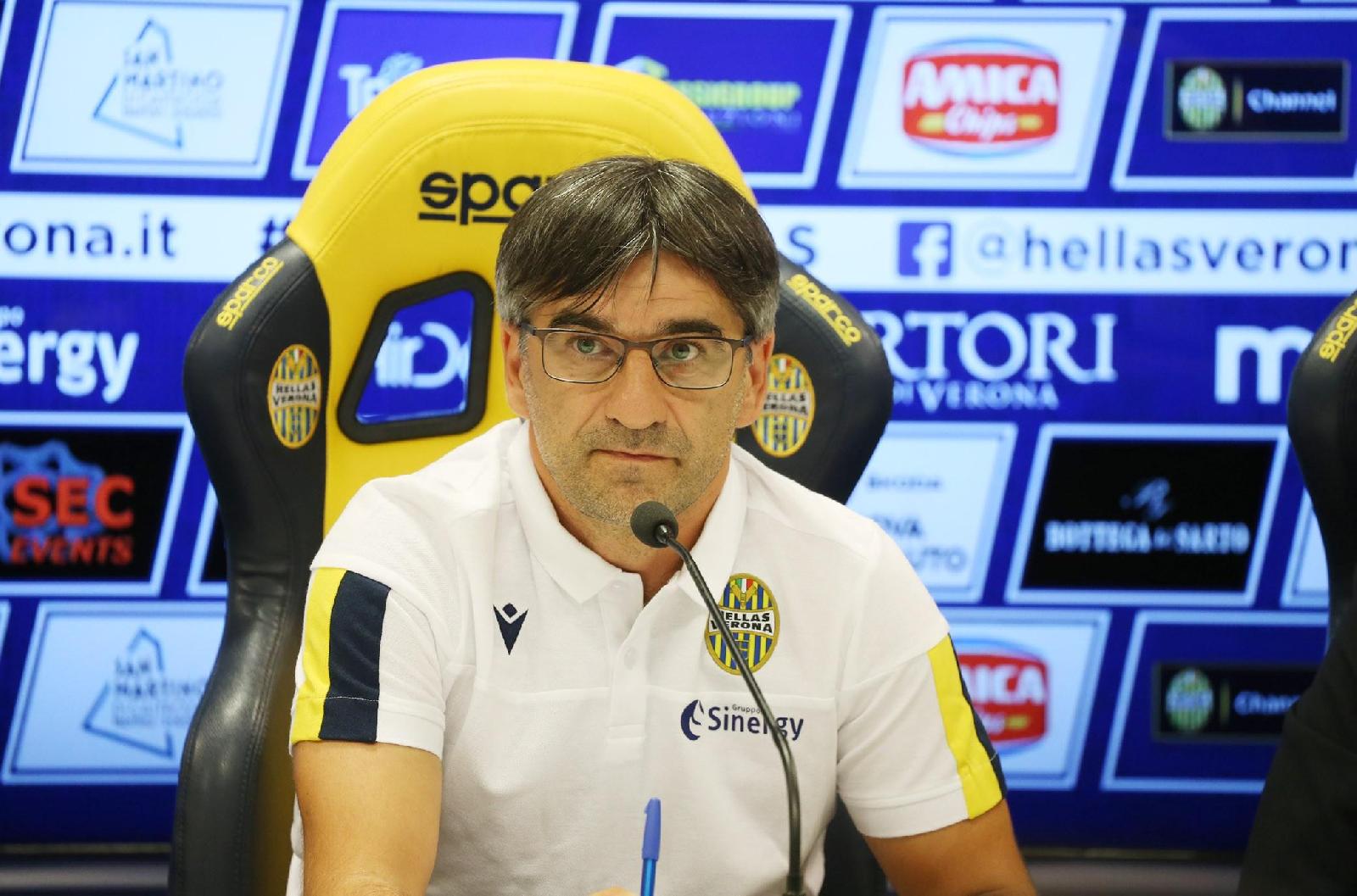 Hellas Verona coach Ivan Juric discussed the Gialloblu's upcoming Serie A clash against Lazio tomorrow whilst speaking to gathered reporters in a press conference. His words were collected by Italian media outlet La Lazio Siamo Noi.
As a coach you're sometimes criticized too much, now maybe there's too much praise.
He discussed what defense the Gialloblu will be lining up with tomorrow.
Magnani has recovered, Lovato too. They have finally had a normal week. Dawidowicz is well and is finding consistency, and there is the Dimarco option.

I can choose two plus him or all three with Dimarco as a number five.
The Gialloblu coach commented on the strengths of the Biancocelesti.
Last year was a great game because they were really good, they were confident and fighting for the Scudetto. It was very difficult, my feeling about the team that day was very positive. Now everything is a bit different.

I would like to congratulate Lazio for getting through the Champions League group stage. I don't know who I would take off, there's Alberto, Immobile, Milinkovic, Lazzari, Correa.

They're top players, they've been playing together for years. I see them as mature, they know how to manage matches and know how to strike. They get along well, I think their strength is the team.
Finally, Juric spoke about if Croatian forward Nikola Kalinić would feature in tomorrow's match.
I don't think Kalinic will be there even on Saturday, maybe the last one if all goes well. Gunter trained today and is available again. Vieira has to be patient for a while, I hope to have him after the break.