On Saturday, December 12, 2020, the Stadio Olimpico hosted Lazio vs Hellas Verona in Matchday 11 of the 2020/21 Serie A.
The final score was a 2-1 victory in favour of the Gialloblu; the Biancocelesti's record is now 5W-2D-4L (17 points) in the top flight of Italian football.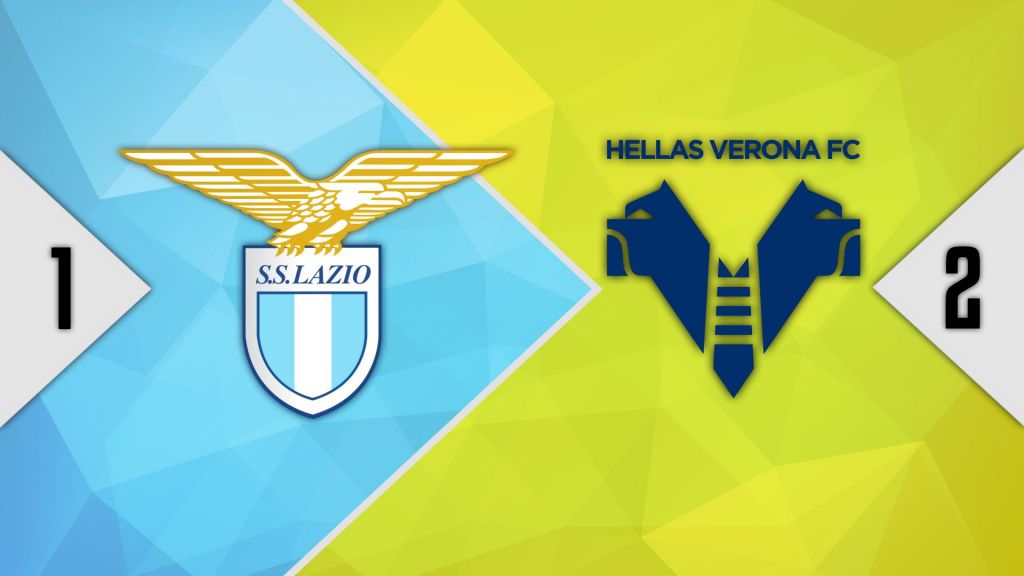 Referees
The Head Referee for this clash was Rosario Abisso, the Assistant Referees were Mondin and Mastrodonato, the Fourth Official was Manganiello, and the Video Assistant Referee (VAR) was Mazzoleni with the assistance of Liberti.
Managers
Lazio: Simone Inzaghi
Hellas Verona: Ivan Juric
Starting Lineups & Substitutions
Lazio (3-5-2): Reina; Parolo, Acerbi (28′ Hoedt), Radu; Lazzari (81′ Fares), Milinkovic-Savic, Lucas Leiva (65′ Escalante), Akpa Akpro (81′ Pereira), Marusic; Caicedo (65′ Correa), Immobile
Hellas Verona (3-4-2-1): Silvestri; Lovato, Magnani, Dawidowicz; Faraoni, Tameze (69′ Favilli), Veloso, Dimarco; Barak, Zaccagni (87′ Lazovic); Salcedo (77′ Colley)
Goalscorers
Lazio: Caicedo (56′)
Hellas Verona: Lazzari (45′ Own Goal), Tameze (67′)
Yellow Carded
Lazio: Akpa Akpro, Caicedo, Reina, Fares
Hellas Verona: Salcedo, Magnani, Colley
Player Ratings
Inzaghi 5 | Reina 5.5; Parolo 5, Acerbi 6 (Hoedt 6.5), Radu 5; Lazzari 5 (Fares 4.5), Milinkovic-Savic 5.5, Lucas Leiva 5.5 (Escalante 6), Akpa Akpro 5.5 (Pereira 6), Marusic 5; Caicedo 6.5 (Correa 5.5), Immobile 5
Recap
Verona capitalized off of two Lazio errors to come away with a 2-1 victory and secure all three points at the Stadio Olimpico.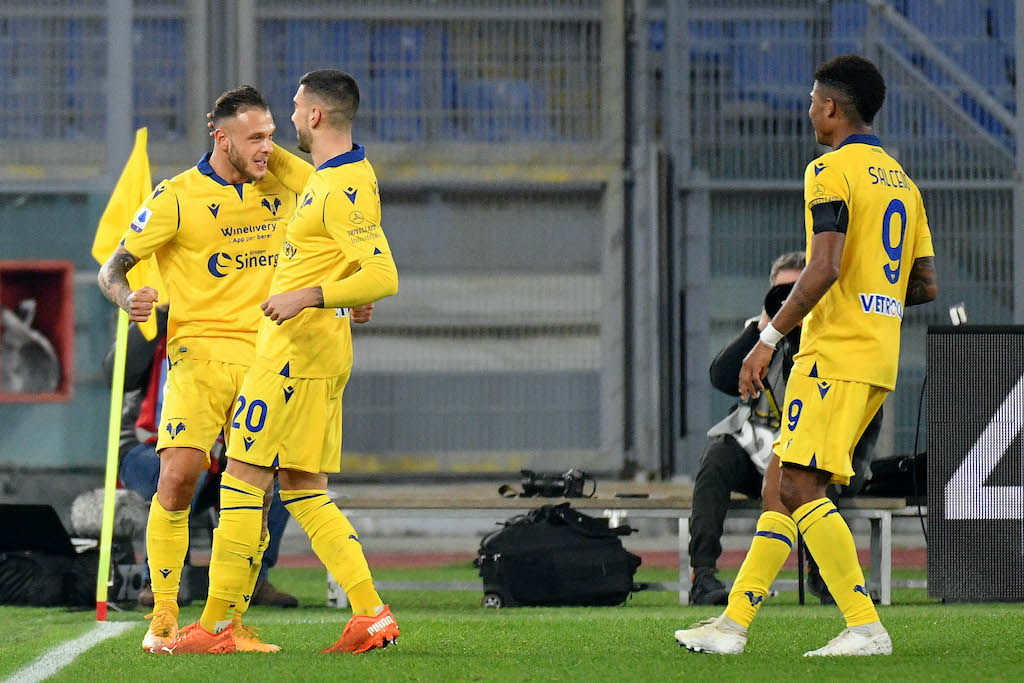 The Gialloblu's first goal came from an own goal from Manuel Lazzari right before half-time. Off of a well-worked move from the right side of the pitch, David Faraoni found himself right by the Biancocelesti's touchline inside their 18-yard box. Before the ball rolled out, he drifted a lofted cross to an unmarked and late-arriving Federico Dimarco. He hit a left-footed volley that was going wide of the right post; however, Lazzari was in the wrong spot trying to block the ball and he deflected the ball past Pepe Reina. 1-0. This is how the match would stand after the first half.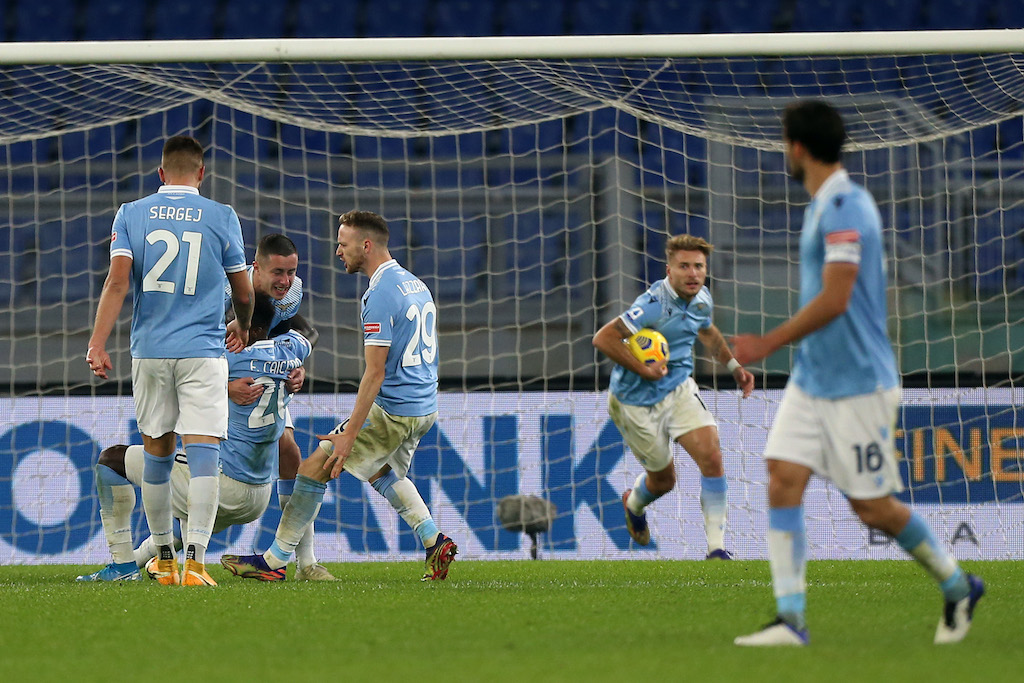 However, in the second half, it was Lazio who would score next to level the match. In the 56′, Lazzari found Felipe Caicedo in the Gialloblu's 18-yard box. After controlling the ball, on the half-turn (and while falling), he struck a left-footed volley that flew past Marco Silvestri and into the bottom left corner. 1-1.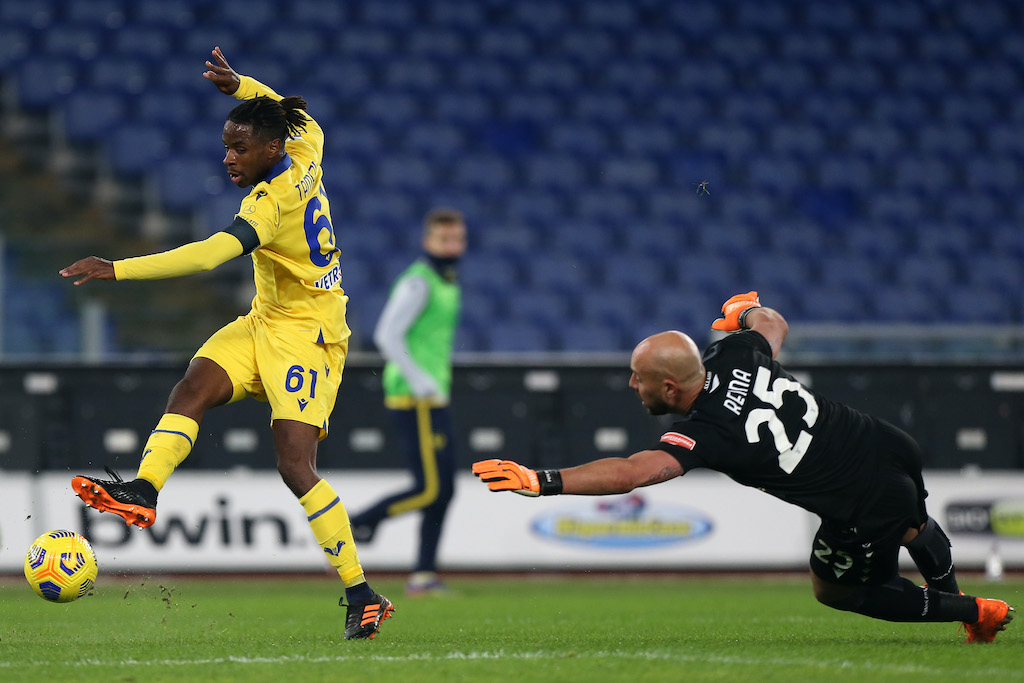 Verona's second (and winning) goal came in the 67′ following a poor pass from Stefan Radu. The Romanian left center-back was pressured by Eddie Salcedo and he sent a weak ball back towards Pepe Reina. However, Adrien Tameze was quick to intercept the pass, round Reina, and slot the ball home. 2-1.  This is how the match would end; overall, it was another poor performance from Inzaghi's side in Serie A.