Lazio lost another two important points, away to Benevento. It was a familiar case of the Biancocelesti's best players coming through, their wide-players failing to impress, and Simone Inzaghi using his trademark set of tactics. The benefits of a conservative tactical approach are as clear as the drawbacks. Inzaghi, one of Serie A's brightest managers, has been reminded of this often throughout the past two weeks…
Lazio Unable to Surprise Benevento
It was a surprisingly even match between a newly-promoted side and one that is still dreaming of the Scudetto. Benevento's players proved physically strong, good from set-pieces, and willing to donate possession. This meant that Lazio, a team that does best on the counter-attack, was forced to dictate the pace of the game.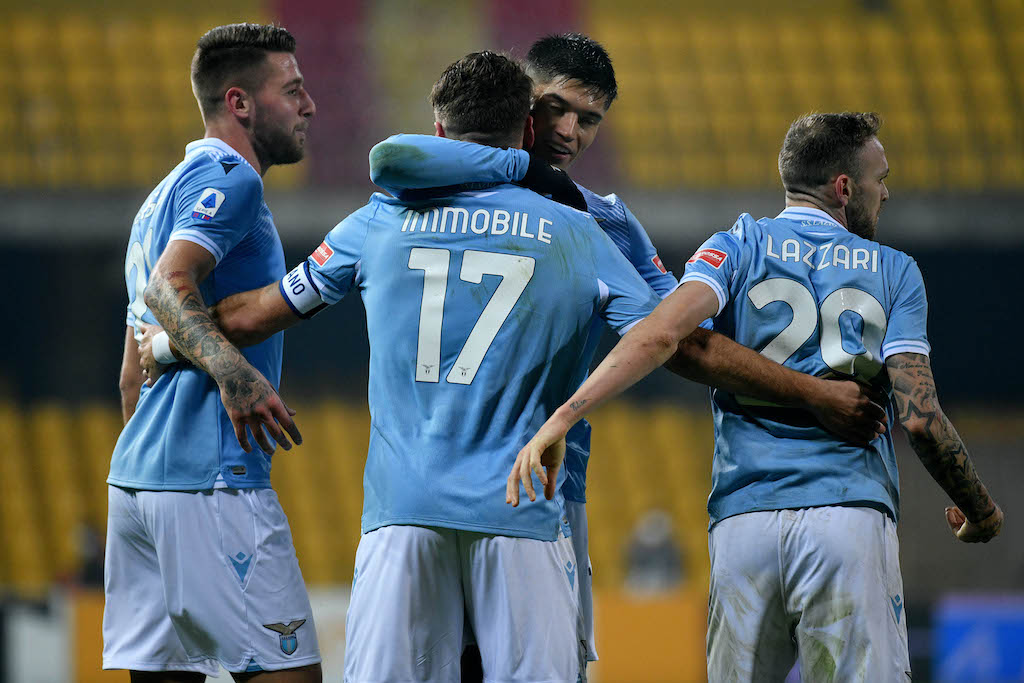 Lazio's goal showcased two of the team's greatest talents. Sergej Milikovic-Savic crossed the ball towards Ciro Immobile who scored with an excellent volley from just inside the box. This allows the striker to continue to challenge for this season's Capocannoniere trophy. Alongside Milinkovic-Savic and Francesco Acerbi, he remains Inzaghi's most dependable player.
Lazio forced to try and find a winner in the second half but to no avail. Their inability to score was due, primarily to two factors. First, Benevento gifted them possession and overloaded the central areas where the Biancocelesti are strongest. Secondly, the Stregoni were able to create their own goal-scoring chances on the counter-attack. At times, Lazio's three-man backline was stretched to its limits.
Filippo Inzaghi Matched His Brother's Tactical Plans
Filippo Inzaghi prepared the match against his brother very well. Benevento had many chances to score in spite of their lack of possession. They managed their goal through a set-piece, an area where their discipline and strength works in their favour.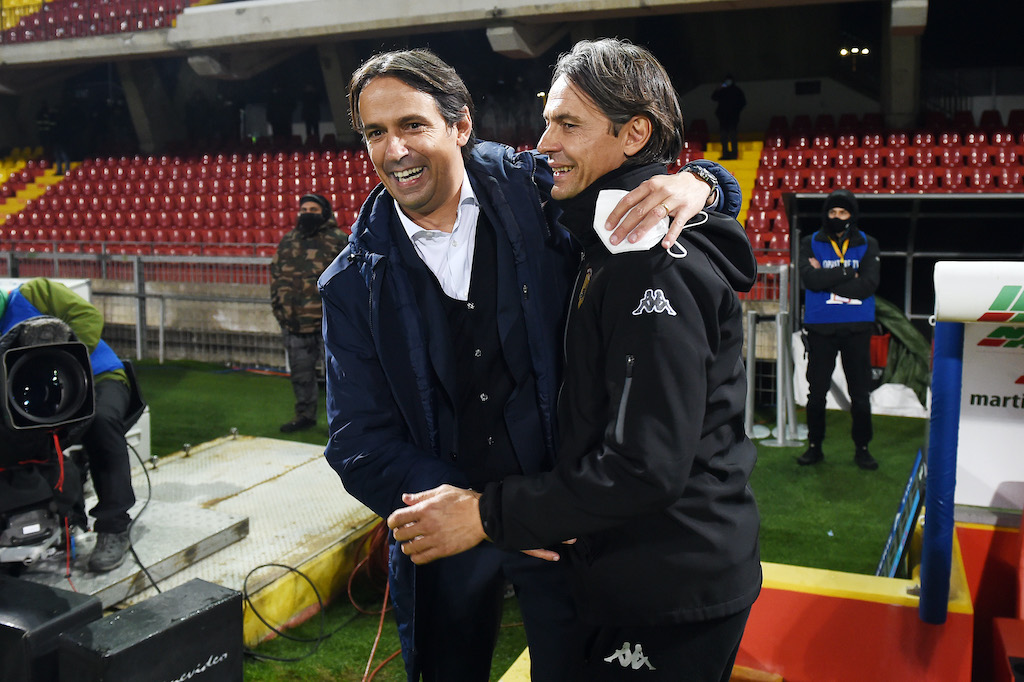 Benevento set up in a defensive 4-3-2-1 formation. They defended deep and overloaded the central midfield area from where Lazio creates the majority of their attacks. Only Gianluca Lapadula was given an attacking role as he spent most of the match looking for space in between the three-man backline of Luiz Felipe, Stefan Radu, and Wesley Hoedt.
Where Simone Inzaghi's 3-5-2 Broke Down
The 3-5-2 counter-attacking attack is Simone Inzaghi's trademark. In transition, especially, Lazio can break down any opponent. This is helped by the fact that the squad includes a few exceptional attacking players. The trouble with using the same game plan each week is that, sooner or later, opponents learn their strengths and weaknesses.
While it was mentioned in the last match against Hellas Verona that Lazio struggles to score from slow build-up play, the team's biggest worries regard their use of wider spaces. Manuel Lazzari and Adam Marusic were once again tasked with providing width. However, their inability to track down Benevento's attacks, or to provide assists is strongly felt in Inzaghi's 3-5-2 system.
The other issue was the absence of Francesco Acerbi, who was sidelined due to injury. Hoedt was tasked with replacing Acerbi as the central point to Lazio's three-man defense. He, generally, played well, but no other player has the calm, commanding presence of Acerbi; Lazio's ball-playing defender.
The loss of two points will hurt Lazio who ironically are playing their best against top opposition but doing poorly against mediocre sides. With that being said, with a few tactical tweaks, Inzaghi's team can get back on track.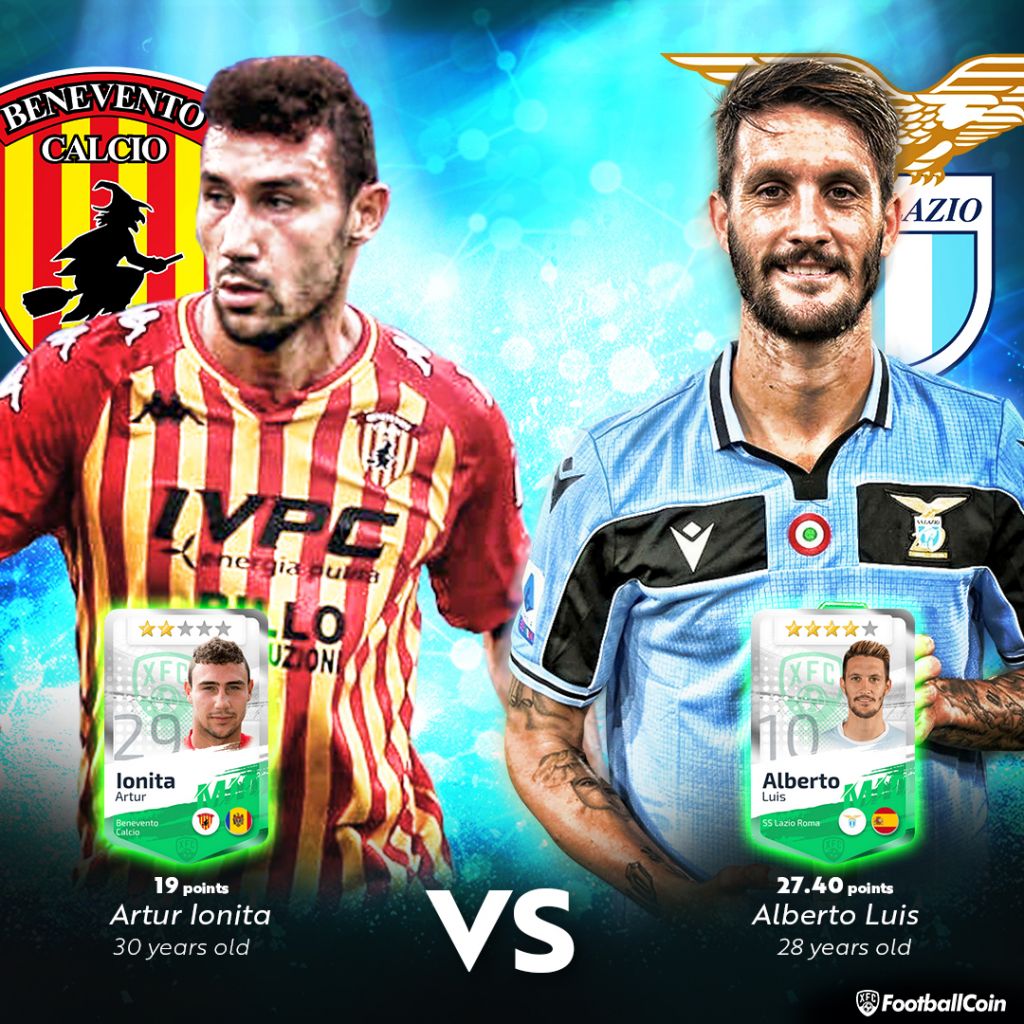 FootballCoin is the most complete football manager game using collectible player cards and Bitcoin-Blockchain Technology!