This past Summer Transfer Window, Lazio made a bold and unusual move by purchasing Vedat Muriqi from Turkish Süper Lig side Fenerbahçe for a figure of €18.5 million + bonuses. This deal surprised many as it was the second-most expensive signing under club President Claudio Lotito, ranking only behind Mauro Zarate (who cost the club €20.2 million).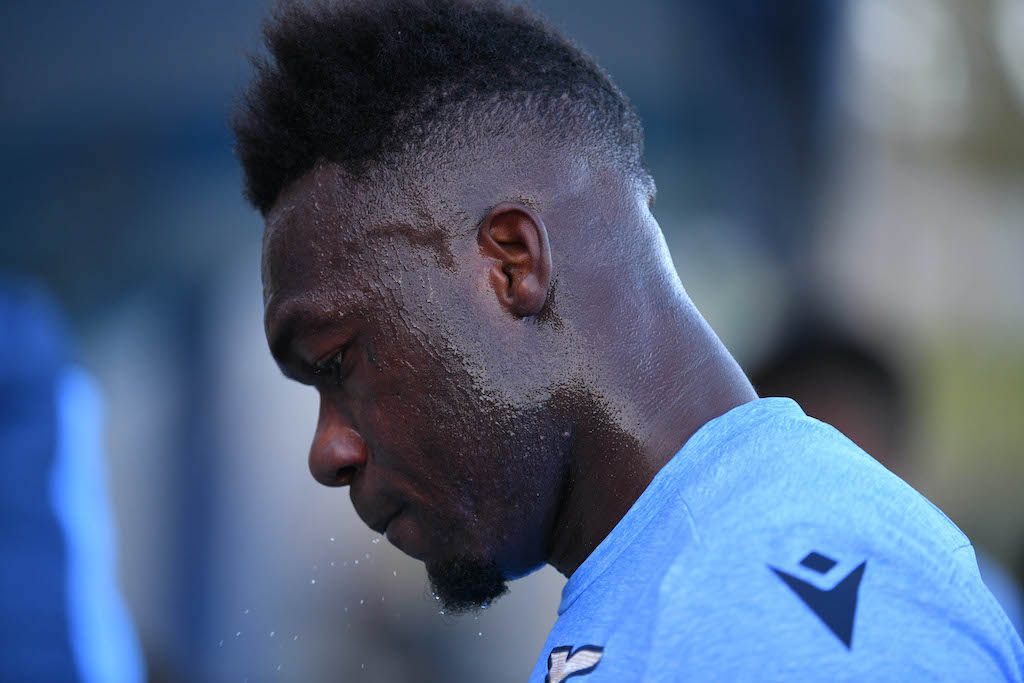 When this deal finally came to fruition, Felipe Caicedo's future with Lazio was questioned; it didn't take long to hear the Ecuadorian's name circulating in the Summer Transfer Window. Al-Gharafa SC and Genoa were said to be most interested in the Ecuadorian. However, the former decided to sign other targets and the latter was unable to afford his wages. No team came close to meeting Lazio's demands to acquire Caicedo and therefore, he remained with the club for the 2020/21 season. As a result, Lazio started the season with four forwards which included Ciro Immobile, Joaquin Correa, Muriqi and Caicedo.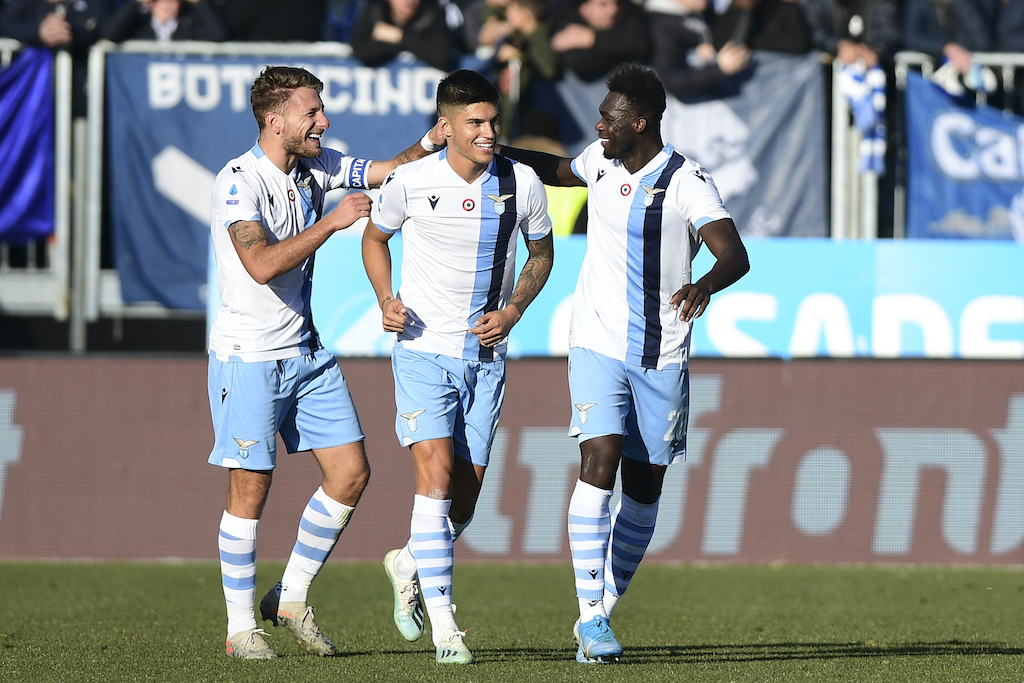 Lazio's talisman, Immobile, continued where he left off from last season and scored in their season opener versus Cagliari. He's had a good start to the season where he's scored seven goals in the Serie A. He set a new record with Lazio as he scored in nine straight matches in all competitions. Additionally, in the Champions League, he scored five goals in four matches. However, earlier this year, Immobile had a setback as he missed time due to Covid-19; yet it didn't hinder his play.
The arrival of Muriqi meant that Immobile would have a serviceable backup to replace him. He came off an impressive season with Fenerbahçe as he scored 17 goals in all competitions. However, Muriqi had a slow start to life with the Biancocelesti. He joined late in the Transfer Market, was diagnosed with Covid-19 and was nursing an injury that set him back. As a result, his playing time has been limited due to unfortunate circumstances as he continues to familiarize himself with his new surroundings.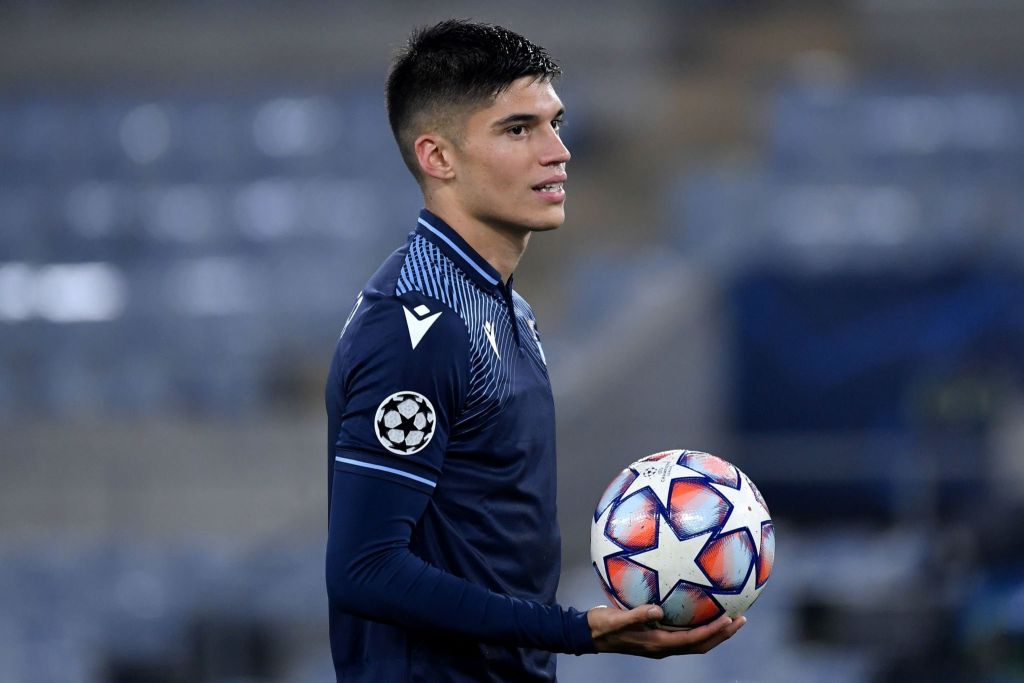 Correa has been used often this season and has been a dependable player for Lazio coach Simone Inzaghi. The forward has struggled to find consistency in his time in Rome, yet at times he has shown great form. Examples include his performance against Club Brugge in the Champions League and Juventus in Serie A, where Correa stepped up for his side and played a pivotal role. He scored a goal and had an assist that helped his side earn a draw on both occasions. However, with Immobile missing time, Muriqi's slow start and Correa struggling to find consistency, it has been the play of Caicedo that has really helped Lazio in the early part of the season.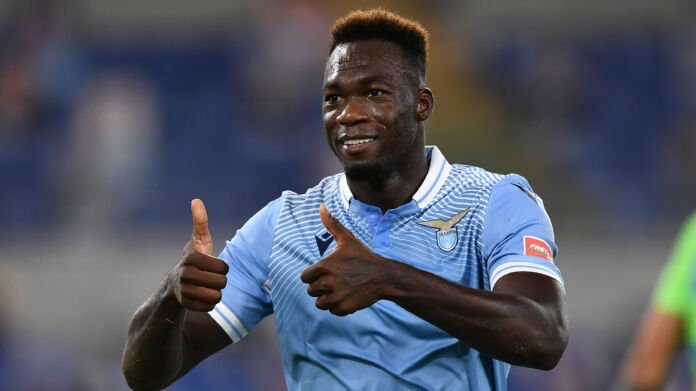 Lazio's decision to retain the Ecuadorian this year has paid off and earned the club pivotal points between the Champions League and Serie A. Caicedo has always been a vital player to Inzaghi as in the past two seasons he's appeared in 74 games in all competitions. His first season was a slow transition where he struggled to find consistency and finished with three goals, all coming in Serie A. It wasn't until his second season under Inzaghi where the Ecuadorian started to flourish.
In his second year with Lazio, he scored nine goals in all competitions and started to find his form. The fans started to become fond of Caicedo, who proved to be a player with a strong work ethic who had a knack to score. His play impressed and earned the trust of his manager and teammates. He didn't stop there as he followed up with a successful season and scored nine goals once again, all coming in Serie A.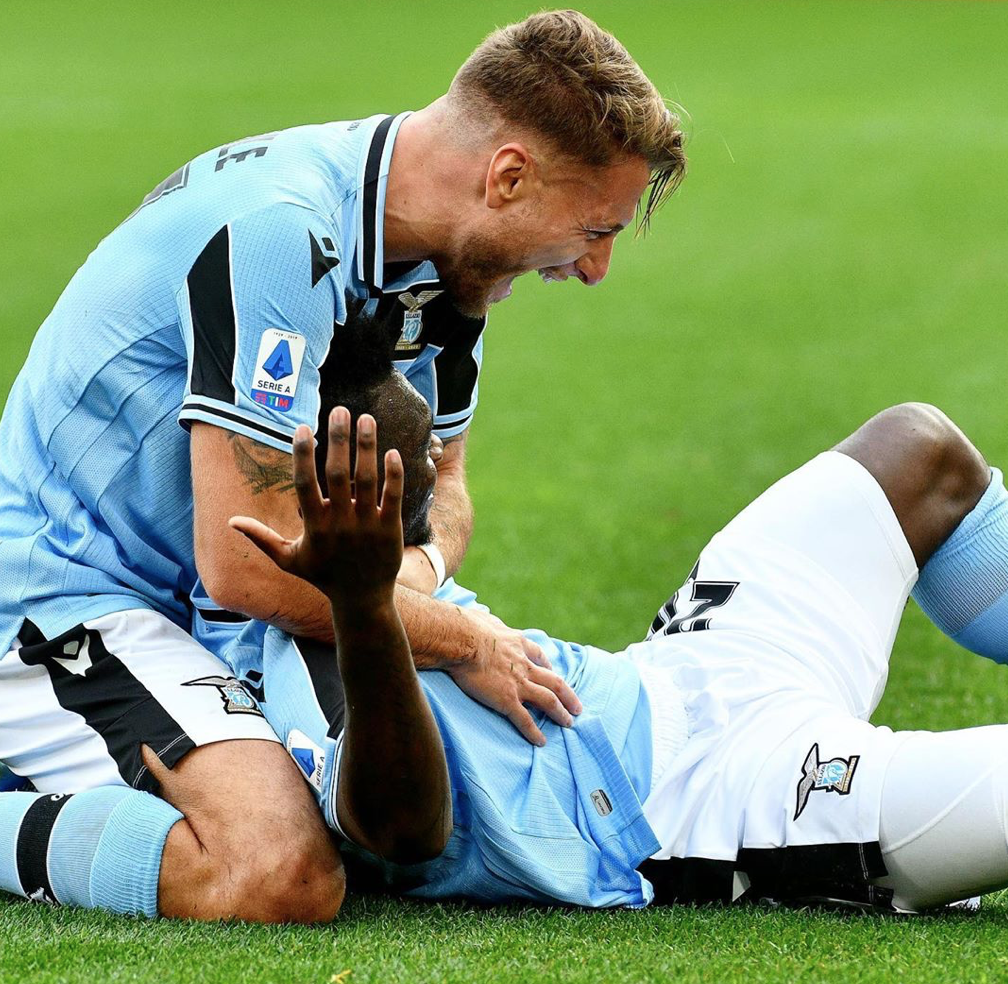 Far too often, it has been mentioned that Caicedo is not the type of player who could replace Immobile. However, it would be hard for anyone to replace or provide the same impact as a high-calibre starter. Nonetheless, the Ecuadorian has done his fair share to help Lazio win games in the past two seasons.
Caicedo's style of play allows Lazio a different approach as he has shown to be a physical player in the box who can fend off his opponent. His hold-up play is really good which allows players to join the attack or the ability to turn around with a quick shot and find the back of the goal. Immobile has always been keen to play off the pass or run in stride towards goal and is more decisive and instinctive, yet the two have complemented each other well.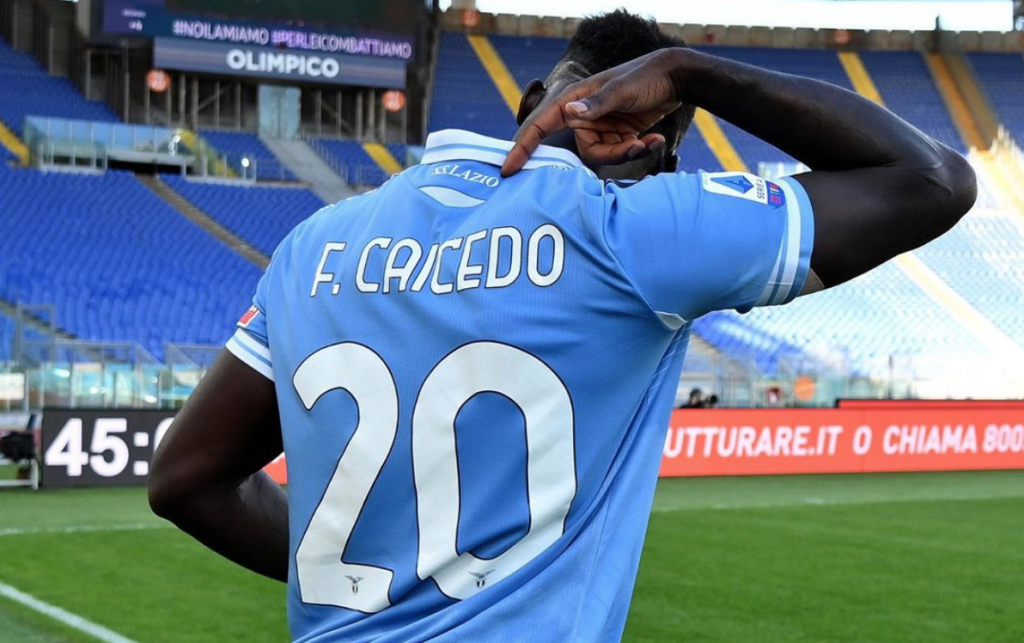 Earlier this season, Caicedo showed his importance to Lazio, who have been depleted due to injuries and illnesses. In their Serie A match versus Torino, Immobile and Caicedo returned to the lineup with the latter scoring in the 95th minute to cap off a 4-3 comeback. Days later in their midweek match vs Zenit, he made his presence felt. With his side down 1-0 late in the match, he scored to earn a 1-1 draw. Caicedo didn't stop there as he followed up with another late goal versus Juventus. He scored in the 94th minute off a brilliant pass from Correa to help Lazio earn a 1-1 draw. The Ecuadorian showed great strength and composure with his back to Leonardo Bonucci before turning around to score. What made those two performances even more impressive, is the fact that he stepped up in the absence of Immobile who was out due to Covid-19 and did so while nursing an injury.
The forward has been struggling with a nagging shoulder injury this season, yet he has shown great perseverance to help his side. He has provided Lazio great depth off the bench and helped turn the script around in their matches. Caicedo has really thrived on scoring late goals as last year he scored late winners versus Cagliari and Sassuolo – this played a role to help secure six crucial points which contributed to their return to the Champions League after 13 seasons.
Having a fourth striker such as Caicedo has been a blessing for Inzaghi. With Immobile out of the lineup and Muriqi arriving late and still adjusting, the Ecuadorian has filled the gap quite well and proven that it would have been a mistake had he been sold in the 2020 Summer Transfer Market.