Simone Inzaghi won the tactical battle against Genaro Gattuso by sticking to his preferred tactical plan. It's one that, on occasion, works seamlessly as it did against Napoli. It's a victory that for the Biancocelesti arrives at a vital time. Here's what happened from a tactical standpoint in Sunday's Serie A clash between the two sides.
Two Young Managers, Two Conservative Visions
Both Inzaghi and Gattuso are young managers that have in only a few years silenced most would-be critics. Both men took charge of two important Serie A clubs at difficult moments for the teams and succeeded in turning their fortunes around.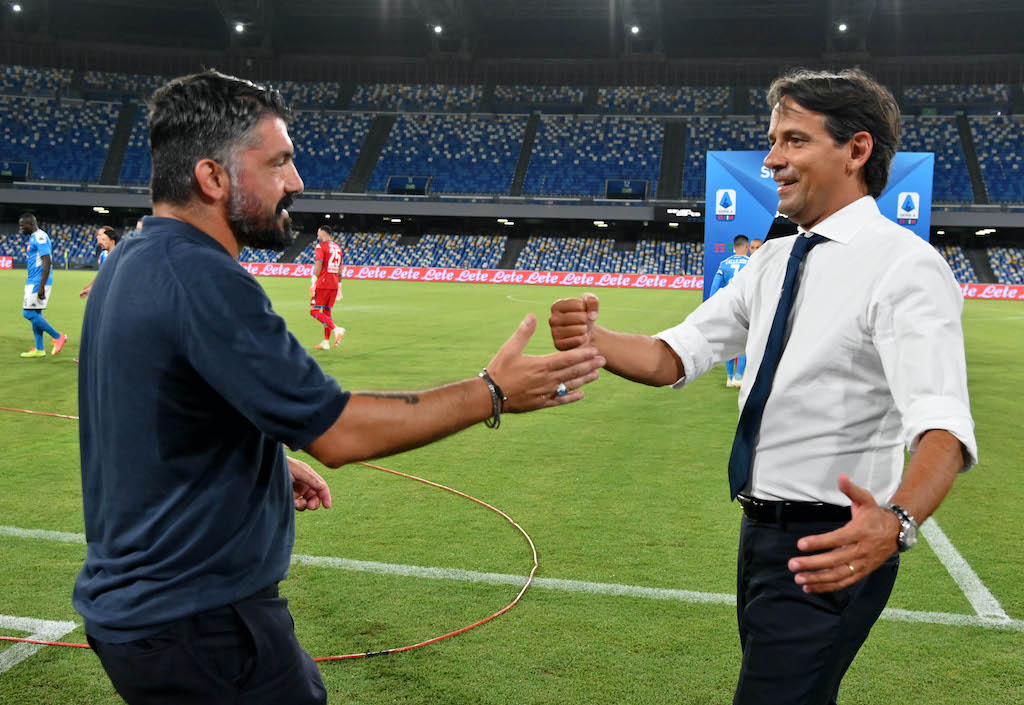 The two managers are men of habit when it comes to their tactics. Inzaghi nearly always plays a 3-5-2 that relies heavily on his players' ability to counter-attack. Gattuso nearly always lines Napoli up in a 4-2-3-1. Players look to control the midfield through short paces and to create space through the use of a trequartista. Last night's match wasn't dissimilar from the two tactician's regular approach.
Napoli Was Predictable and Slow to React
"Predictable and slow to react" were exactly the words used by Gigi Riccio, Gattuso's Assistant Manager, to describe his team's performance. A lot of this can be attributed to the absences of Lorenzo Insigne, Dries Mertens and Victor Osimhen. The first two provide the team with flair and imagination and are regularly given the freedom to express themselves freely. The latter is Napoli's biggest goal threat. However, all three were sidelined against Lazio. Piotr Zielinski, Matteo Politano and Andrea Petagna (their replacements) managed to create chances, but ones that Lazio's well-drilled defense neutralized fairly easily.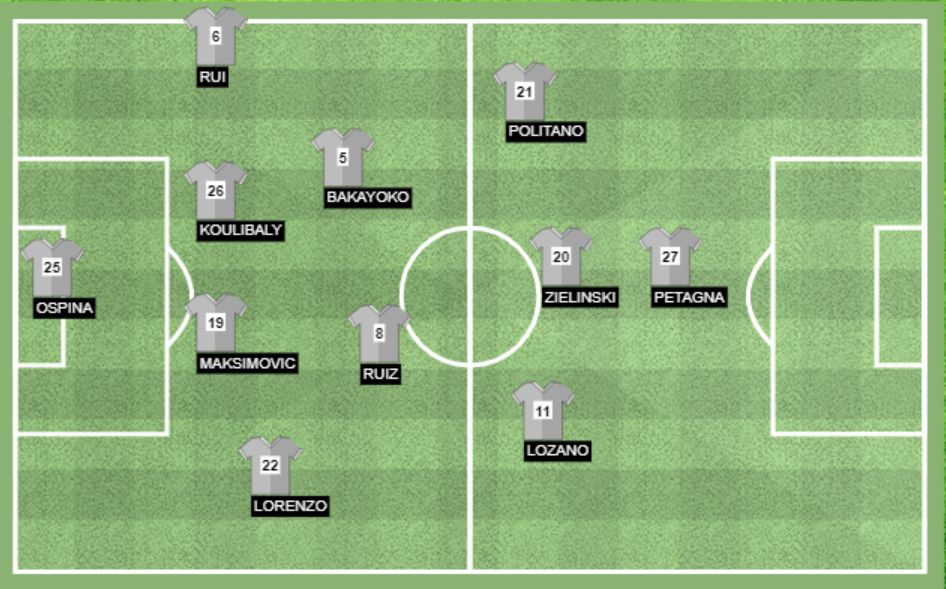 Napoli's greatest defense issues were on the right flank. Giovanni Di Lorenzo was tasked with taking on a wing-back role. However, he proved slow to trek back and Nikola Maksimovic could not cover the areas left open. Meanwhile, Mario Rui and Kalidou Koulibaly had an uncharacteristically poor performance, making many errors.
Inzaghi's Classic Approach Bares Fruit
When able to implement its regular style of play, Lazio is a great team to watch. Sergej Milinkovic-Savic and Luis Alberto are dedicated, technical midfielders capable of breaking up the game's rhythm. Meanwhile, Ciro Immobile is an incredible striker, always fixing on making the best out of any half-opportunity.
On Sunday, Lazio was able to play its brand of counter-attacking football. The midfield dominated the half-line and was quick to recycle possession. Immobile played well off Felipe Caicedo in the attack, constantly presenting Napoli's defenders with plenty of challenges.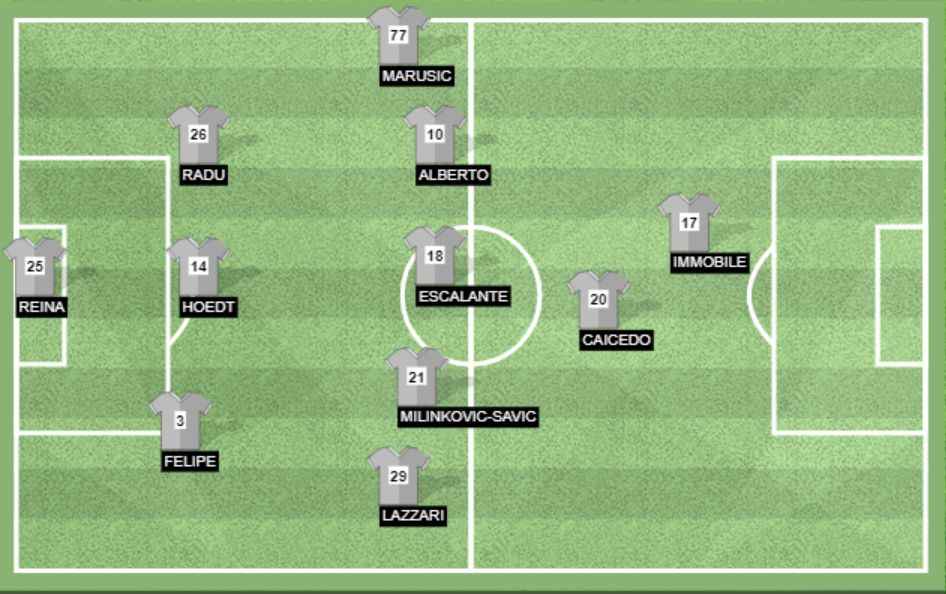 Also, Inzaghi's desire to have his wide-midfielders contribute to the team's attack worked well last night. Adam Marusic, especially, took ample advantage of the space left undefended by Di Lorenzo. It was his best game in weeks.
The Baincocelesti also looked dangerous from set-pieces, but this should come as little surprise. Simone Inzaghi's greatest achievement as a manager, perhaps, has been to work on his team's conditioning. This is a squad that is rarely left questioning what they need to do on the pitch.
Conclusion
Regardless of the result, at the end of the day, this was a match between two very good Serie A sides. The excitement that the two young managers bring with them is still palpable. Both Lazio and Napoli can and should challenge for the top spots in the rankings this year.
FootballCoin is the most complete football manager game using collectible player cards and Bitcoin-Blockchain Technology!