Lazio entered the Christmas break with bitter disappointment as they lost 3-2 at the San Siro versus AC Milan.
The Biancocelesti found themselves trailing early in this match as Milan scored twice within the first twenty minutes. Right at the ten-minute mark, Ante Rebic scored off a corner kick and put his side up 1-0. Minutes later, Milan were awarded a penalty after a questionable call on Patric. Nonetheless, the Rossoneri converted and were up 2-0.
Just before the half-hour mark, Lazio were awarded a penalty as Pierre Kalulu conceded a questionable foul. Regardless, Ciro Immobile failed to convert from the spot as Milan goalkeeper, Gianluigi Donnarumma, stood tall and denied the Italian. However, Luis Alberto did a great job following up on the rebound and headed the ball into the bottom left corner to cut Milan's lead in half. Then, before the hour mark, Lazio tied the match as Sergej Milinkovic-Savic sent a beautiful pass towards Immobile. The Italian had plenty of space and time to get his shot off past Donnarumma and made no mistake this time beating the Milan goalkeeper. It was a resilient effort from the visitors who fought hard to come back into this match.
In the last quarter of the match, Lazio had their chances to score yet couldn't find their third goal. Milan showed great discipline and proved why they have been so difficult to defeat in Serie A. In the final minute of the match, Theo Hernandez scored off a corner kick to lift Milan to a victory while also extending their unbeaten streak in Serie A to 25 straight matches, which dates back to last June.
The Rossoneri head into the mini-break at the top of the table with 34 points while Lazio sit in eighth with 21 points.
So, what are the three takeaways from AC Milan vs Lazio?
---
Luis Alberto Starting To Turn The Corner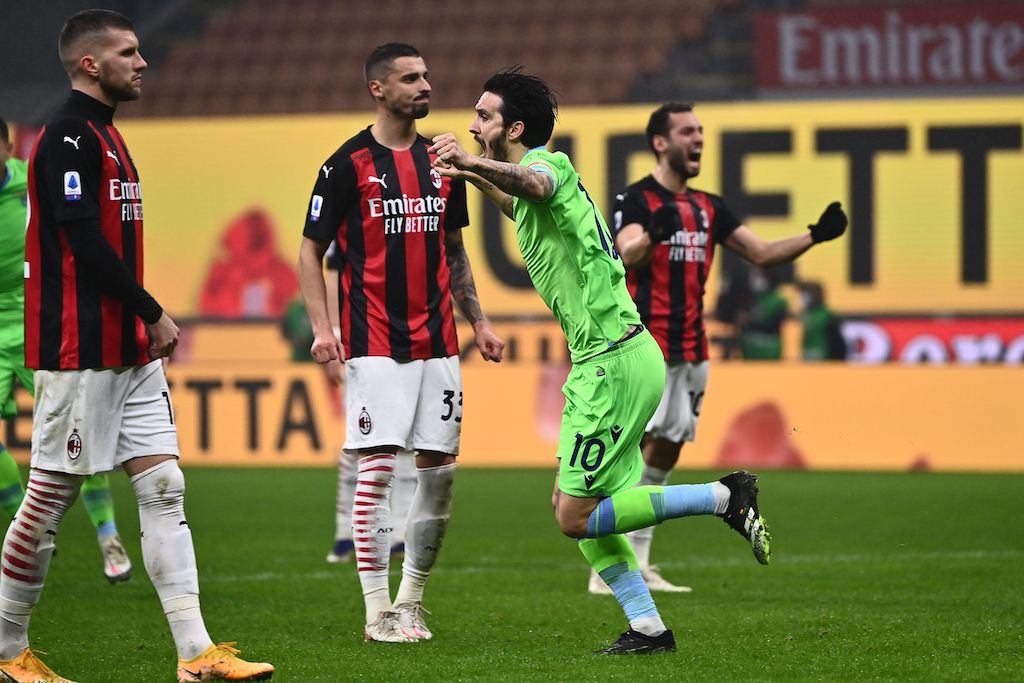 It has been an up and down season for Luis Alberto, yet in recent times the Spaniard has shown better form and has really stepped up for his side. He has scored in two straight matches and this has given him the confidence that he's been missing for quite a while.
The midfielder was Lazio's most dangerous player against Milan as he was clinical, decisive in his passing and advanced the ball up-field with ease. He converted all four of his long ball passes, made one key pass and had a pass accuracy rate of 84.5%. Alberto's opening goal gave Lazio the spark and momentum they needed after a disappointing start.
He has gained attention from the media this season and not for the right reasons as his comments upset the upper management of Lazio and put his future in continuous doubt. However, his past two performances and his hug with Lazio manager, Simone Inzaghi, after his goal should put these rumours of Alberto leaving to rest.
Milan Overcome Significant Injuries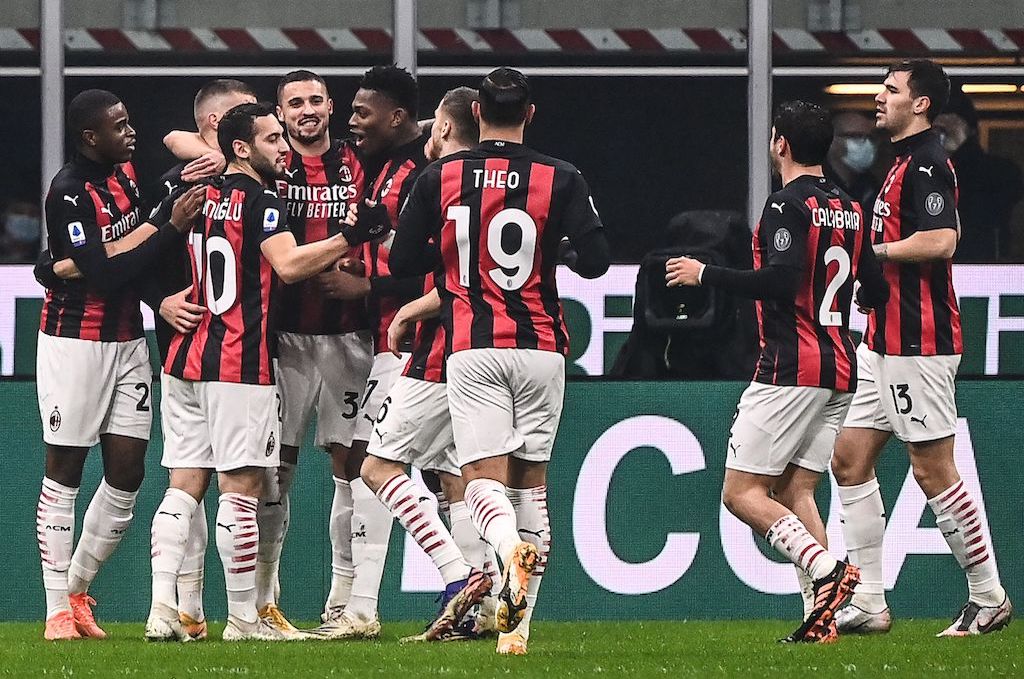 Milan continue to overcome the odds stacked against them as they won without many key players. Plenty of praise must go to Milan manager, Stefano Pioli, who has done a great job since taking over from previous manager Marco Giampaolo. Last season, Milan were headed towards a dark path in their season yet Pioli has steered them in the right direction.
The Rossoneri remain the only unbeaten team in Serie A this season and, in their recent match, did it without the likes of Zlatan Ibrahimovic, Franck Kessie, Simon Kjaer, Matteo Gabbia and Ismael Bennacer. Lazio were able to come back from a two-goal deficit and overcome their onslaught for nearly half the game.
A late goal from Hernandez showed Milan's resiliency and determination as they continue to win. They did it against Genoa as they came back twice to tie the match and overcame a two-goal deficit earlier this season versus Hellas Verona. This team needs to be taken seriously as they have proven they will not be easy to beat this season compared to recent years.
Lazio continue to struggle at the San Siro
It was a great performance from Lazio, who many will think deserved better from this match. They fought hard to come back after being down two goals but poor zonal coverage on the final play led to Milan's winning goal.
However, the Biancocelesti's struggles continue at the San Siro as they've only been able to win once in the past 30 years in Serie A. The San Siro hasn't been kind to Lazio and it's been a place where wins have been hard to come by as they've only won ten times. Even on a night when Milan had many of their players missing, it still was a challenge for Lazio.
---
Up until Immobile and Milinkovic-Savic were subbed off, Lazio controlled the tempo and pace of the match. However, when Andreas Pereira and Jean-Daniel Akpa Akpro entered the match, this was the turning point for Milan to capitalize and they just did that. The Rossoneri's midfield took full advantage and the game shifted in their favour. Despite Lazio goalkeeper Pepe Reina making two crucial saves, this wasn't enough to ensure a point for his side. Lazio will look to bounce back against Genoa in their next match.